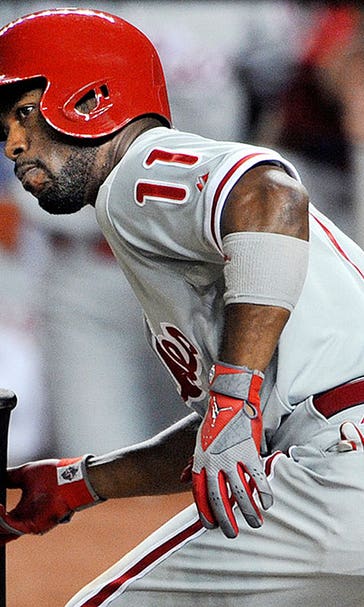 Where's the Brotherly Love? Rollins-Sandberg beef gains mo
March 13, 2014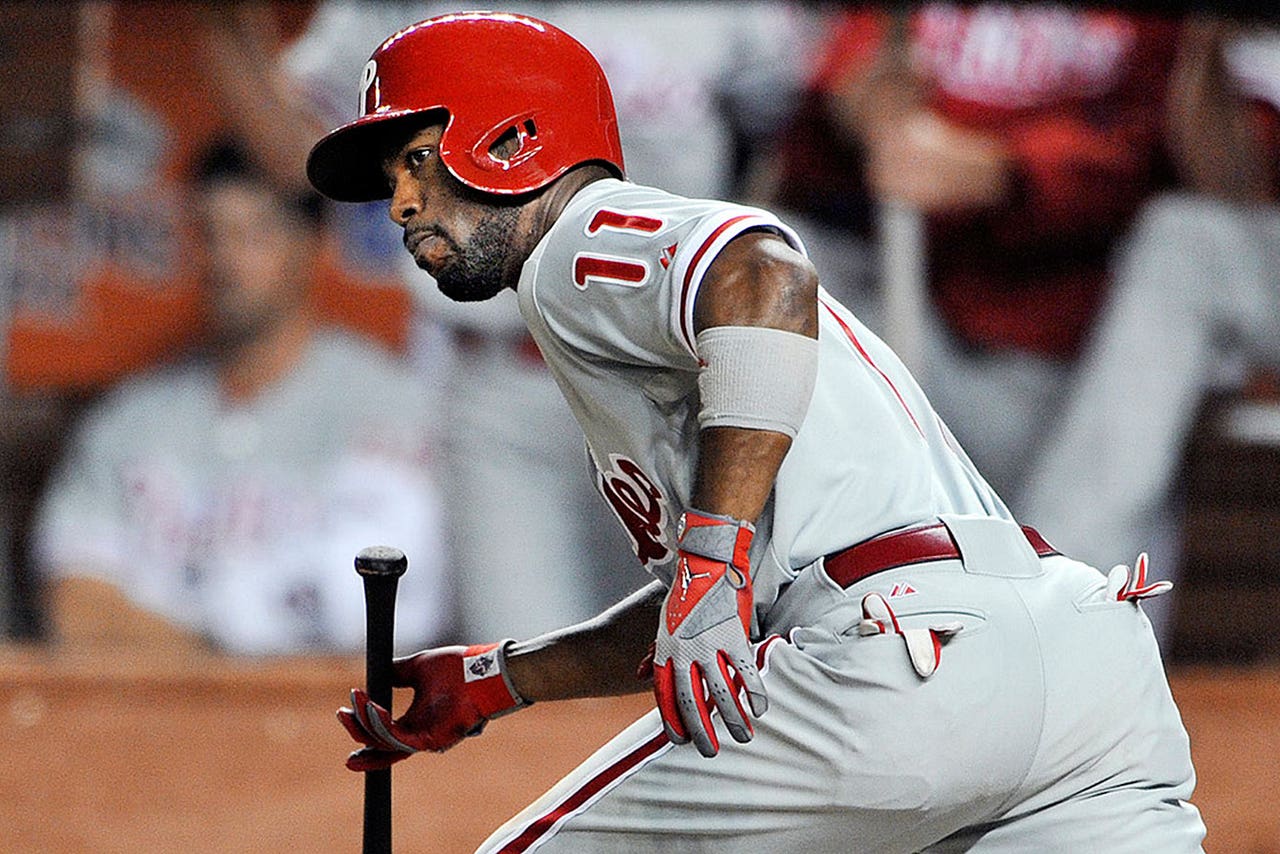 What in the name of Brotherly Love is going on with the Phillies?
After two forgettable seasons for Philadelphia fans, the last thing they want to hear is that 14-year veteran shortstop Jimmy Rollins and manager Ryne Sandberg aren't seeing eye-to-eye.
Rollins, whose entire major-league career has only been with the Phillies – and recently earned the "J-Stroll" nickname from Philly fans for his lack of hustle along with being benched by former manager Charlie Manuel several times – was out of the Phillies lineup for a third consecutive day on Thursday.
"It's unusual," Rollins told Philly.com. "But I'm not going to try to second guess or predict or come up with a reason why. …
"Obviously, he (Sandberg) is upset about something."
Sandberg, the Hall of Fame second baseman who is in his first full season as the Phillies skipper, and Rollins had not spoken since Monday, but The Associated Press reported the two talked before Thursday's game.  
The manager claimed he wanted to get backup infielder Freddy Galvis some at-bats and that Rollins would be in the lineup on Friday when the Phillies visit the Pirates in Bradenton, Fla.
The Phillies won five consecutive NL East titles from 2007 to 2011, but followed that with a third-place finish (81-81) and a fourth place (73-89) last season, in which Manuel was replaced by Sandberg – on an interim bases at the time – after 120 games.
"First of all I wanted to see Freddy play three days in a row," Sandberg told the AP. "(Rollins) has got his playing time and at-bats coming up. It's also a long season playing up the middle, so with him and (second baseman) Chase (Utley), I'm careful with their days."
Sandberg did want to speak with Rollins prior to Thursday's game about comments the shortstop made in the Philadelphia Daily News earlier in the week. In a story about the Phillies' struggling offense this spring training, Rollins was quoted as telling the paper, "Who cares?"
"When the season starts, that's when results matter," the 35-year-old Rollins was quoted as saying. "There really is no other way to put it. No one talks about preseason in June. ... No one does.'"
"Jimmy cares," Sandberg said. "I wanted to make sure that he wasn't speaking for the ballclub with `Who cares?' ... I know and believe that everyone in the locker room including my staff cares. Now what he was referencing to was himself and where he's at right now as far as his offensive stroke and what he's doing on the field. So he was speaking for himself that he wasn't that concerned with it being that early in the spring."
The Rollins-Sandberg storyline became an issue on Wednesday in Sarasota, Fla, when the manager was asked whether Galvis could push Rollins for playing time.
Sandberg then was asked about Rollins' energy and positive nature.
"No comment," Sandberg said Wednesday.
On Thursday, Sandberg said he wished he could take back those words. He called Rollins an important member of his team.
"Well, everyone is allowed to have their own opinion," Rollins said Thursday. "It doesn't make it right, but he's the manager so he gets to have the last say."
The Associated Press contributed to this report.
---
---