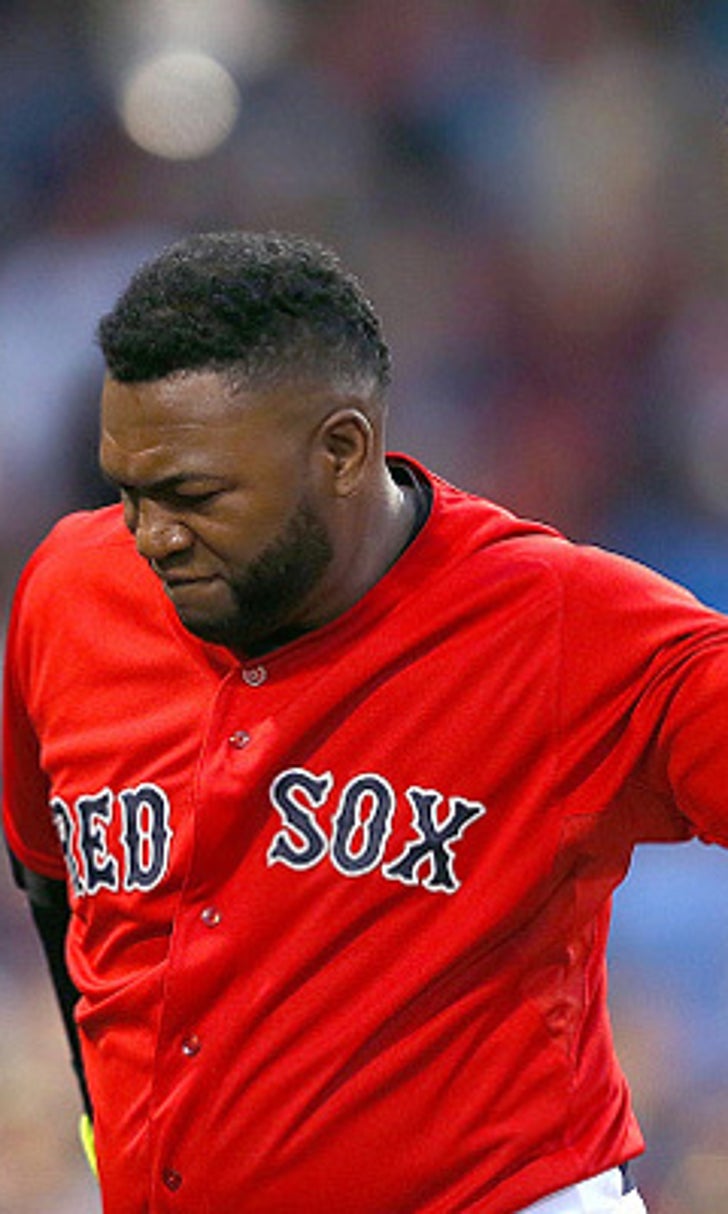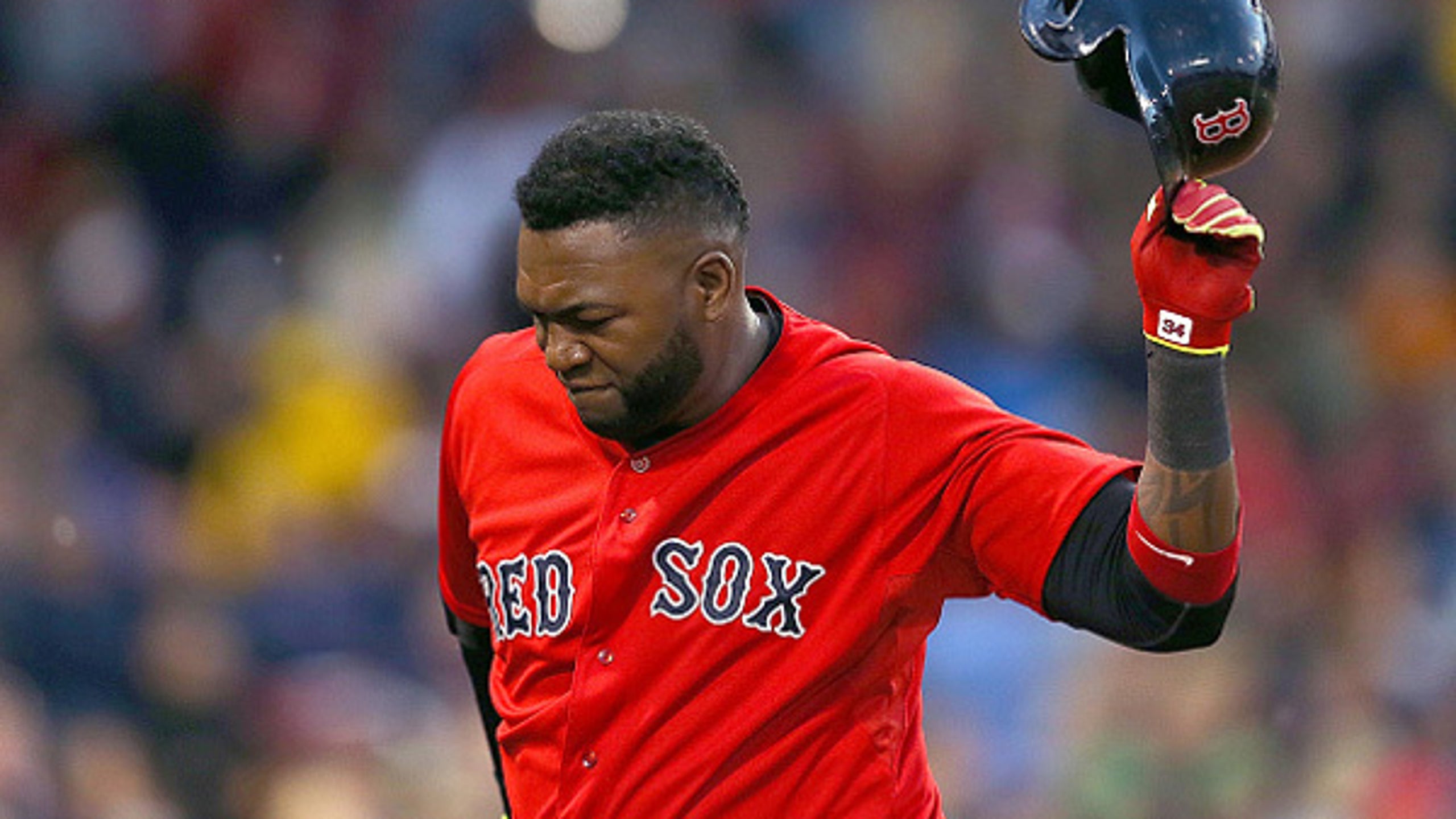 Red Sox running out of time, answers for manager John Farrell
BY foxsports • June 12, 2015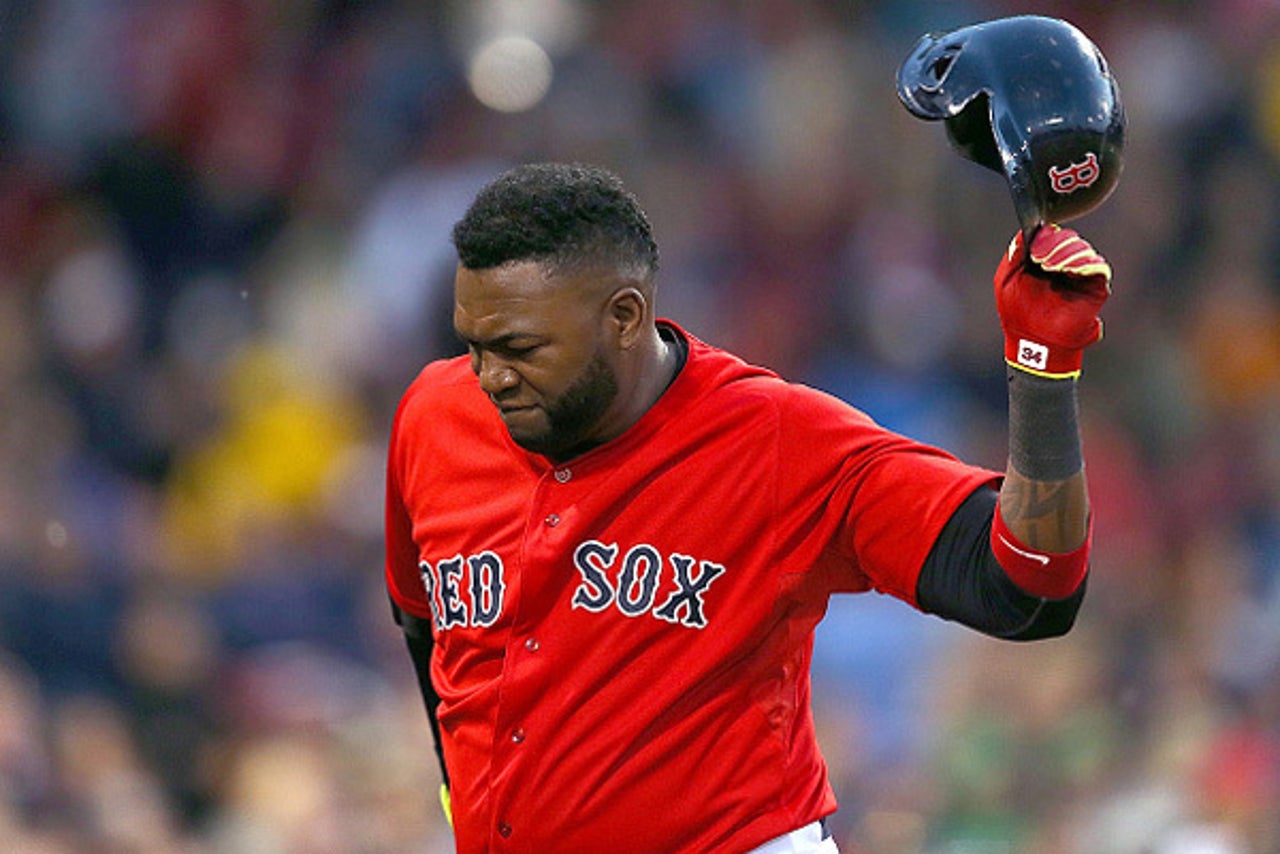 By Ian Casselberry
A glimpse at the current MLB standings tell us that the 2015 season isn't going well for the Red Sox to this point. With a 27-34 record, Boston holds last place in the AL East, seven games behind the Yankees, with the second-worst winning percentage (.443) in the league. The only team that's worse is the Athletics, whom the Red Sox swept in three games at Fenway Park earlier this week.
That three-game win streak, along with splitting a four-game set with the Twins, briefly created the impression that the Red Sox might finally be turning their season around. Alas, Boston followed that up by losing its past three games in Baltimore, falling behind the Orioles for last place in the division. In two of those games, the Red Sox lost by one run, so it's not like they were embarrassed. But the tensions of a disappointing season truly began to escalate and cracks are finally showing.
Arguments in the dugout are certainly never a good look, so when manager John Farrell and pitcher Wade Miley got into it after the starter was pulled from the game following the fourth inning, it appeared to be the latest indication of a team in deep turmoil, displaying the stress and frustration that comes from failed expectations. (You can watch video of the exchange at MLB.com.)
Considering that Miley had given up five runs and nine hits in four innings, it's amusing to imagine what his case for staying in the game might have been. As you might imagine, he and Farrell didn't elaborateon what happened after the game, saying it was between them and chalking it up to competitiveness.
On one hand, Miley's display shows that he wanted to stay in there and fight, and was surely frustrated at how he pitched. That's probably encouraging. Yet the Orioles were also teeing off on Miley. To have any chance at salvaging a win, Farrell had to get him out of there.
Based on Miley's pointing, I'm speculating that he was pissed off about Steven Wright warming up at the top of the fourth inning, making it clear that he was on a short leash. At that point, Boston was only trailing by one run. But the Orioles increased their lead to 5-3 when Miley served up a home run to Manny Machado.
In two of his past three starts, Miley has given up five runs and lasted only four innings. Maybe there's something to be said for letting a pitcher work through his issues and take a longer view of his performance. Plus, Miley isn't the only Boston starter pitching badly. Basically, everyone not named Eduardo Rodriguez has stunk this season. But Farrell has to do what he can to help the Red Sox win games, an obligation that's taking on even more urgency as they fall behind in the AL East race.
Giving his team the best chance to win also includes benching David Ortiz, which was the other controversy that developed during the Red Sox's three-game visit to Baltimore. With the Orioles pitching left-hander Wei-Yin Chen on Wednesday, Farrell opted to give Ortiz the night off and started Hanley Ramirez at designated hitter. Against lefties this season, Ortiz is batting .114 with a .268 OPS, so it's easy to see why his manager sat him down.
Naturally, the veteran slugger disagreed, perhaps feeling his past achievements warranted the respect of staying in the lineup no matter what. But again, the Red Sox don't have the luxury of letting players figure things out at the cost of losing games right now.
Due to his inability to hit left-handed pitching, Ortiz is batting .219 overall with a .670 OPS this season. That led a reporter to ask him if he's washed up as an effective major league hitter. Ortiz is hitting .278 with an .879 OPS versus right-handers (and hit a home run on Thursday), so the question was outrageous. However, his manager trying to fill a hole in the lineup against a division opponent on the road was hardly objectionable.
Maybe Ortiz took issue with Brock Holt, another left-handed hitter, essentially replacing him in the lineup versus Chen. But Holt is batting .324 with a .939 OPS against lefties. That's such a stark contrast with Ortiz's numbers against southpaw pitchers that it's impossible to ignore, regardless of what he's done over his career.
Putting Holt in left field also addressed another issue for the Red Sox, which is Hanley Ramirez's defensive performance. Boston obviously signed Ramirez for his bat, and he's provided an excellent return on that investment, batting .275 with an .802 OPS, 13 homers and 32 RBI. He is Boston's best run producer (Dustin Pedroia is the team's best pure hitter), and it's not even close. To add Ramirez bat to the roster, the Red Sox gambled with putting him at a position he's never played before. It was a noble experiment.
Yet Ramirez's defense in left field has been so bad that it's actually negated his offensive production. He has cost the Red Sox nearly 11 runs more than an average defensive left fielder. He's been charged with -9 Defensive Runs Saved. Because of that, WAR considers him a below average (-0.4) player this season.
But where else can Farrell play Ramirez? That's the dilemma. Putting him back in the infield isn't an option with Xander Bogaerts at shortstop and Pablo Sandoval playing third. Maybe first base is a possibility, but even though Mike Napoli is batting .208 and slugging .396, he's second on the team with nine home runs. Besides, do the Red Sox really want Ramirez trying to learn another defensive position during the season? Ramirez's best position is hitter, which means he's ideally suited for DH, but… that's David Ortiz's gig. At least until this season ends.
So something has to suffer: Either the Red Sox's defense or Ortiz's ego. That's putting Farrell in a tough position. However, if it's about winning games, it's really not a tough decision. Perhaps Ortiz's reputation warrants the chance to figure out his issues versus left-handed pitching. Or maybe Ramirez can improve in left field with more repetitions. Yet how long can Farrell afford to watch Ortiz flail helplessly against lefties and Ramirez run after balls tentatively in the outfield?
The margin of error for the Red Sox is shrinking with each loss and an upcoming schedule that threatens to be punishing. Boston hosts the Blue Jays for a three-game set this weekend before a home-and-home tilt with the Braves. Then it's off to Kansas City for three games against the best team in the AL. From there, Boston closes out June with a home series versus the Orioles and a six-game road trip to Tampa Bay and Toronto. If this team isn't pounded into submission by then, the Astros could do it to begin July. And the rest of the month doesn't figure to be easier.
That's why Farrell is trying to win any game he can. Even if it means pulling his starter after four innings or benching his veteran DH. The time for assuaging feelings has long passed. Had Miley, Ortiz and the rest of their teammates played better to this point, perhaps these little things wouldn't be major issues. But that's obviously not the case and the pressure is only intensifying for a team that hasn't come close to fulfilling expectations. Hard feelings? Yeah, there should be a lot of them in Boston right now.
More from The Outside Corner:
---
---