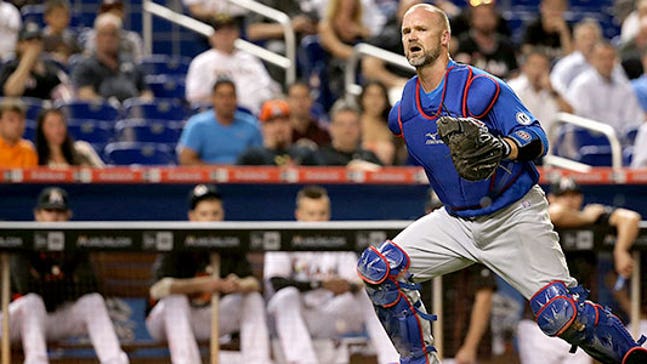 Cubs place Ross on disabled list
Published
Jul. 5, 2015 1:47 a.m. EDT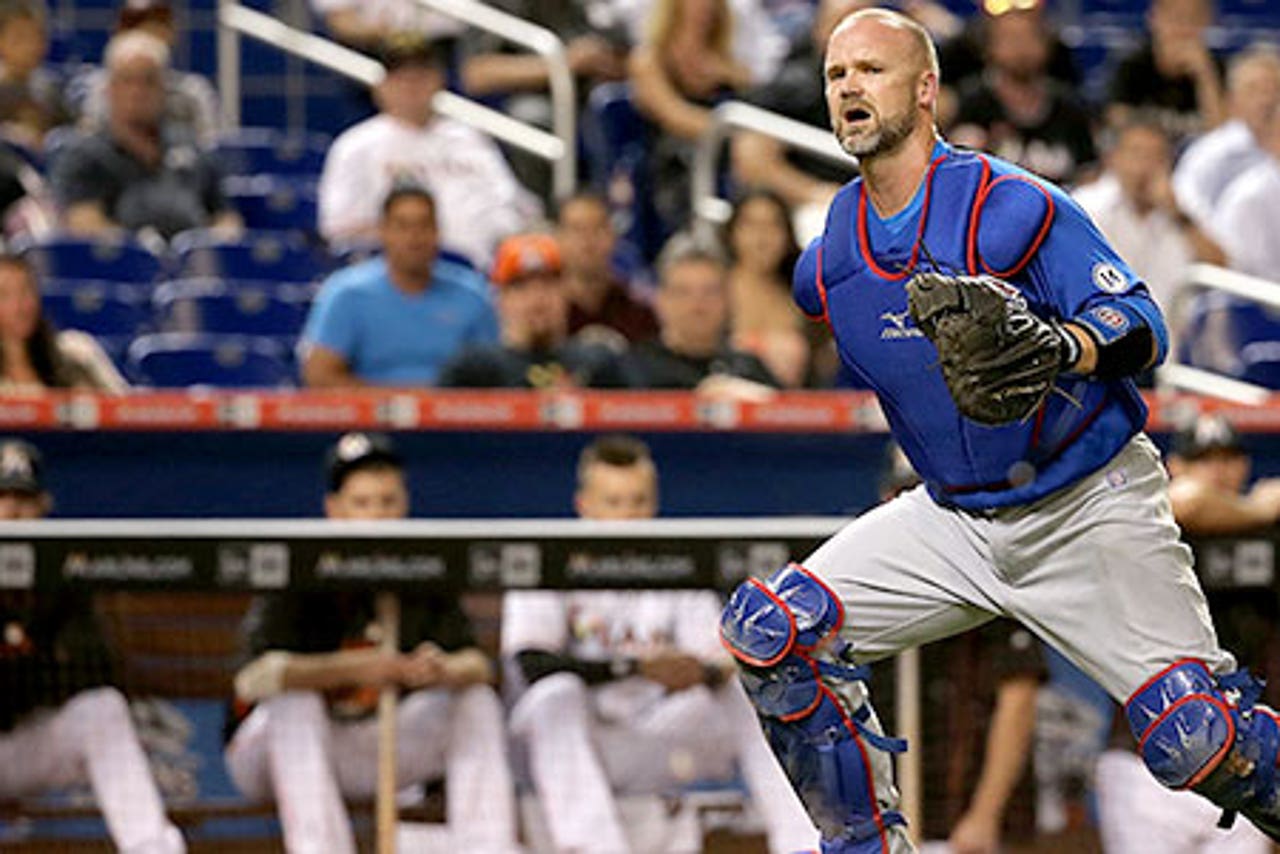 The Cubs have placed catcher David Ross on the seven-day disabled list with a mild concussion, according to CSN Chicago.
"I was a little off a couple days ago. I'm probably always a little off. It's hard to tell what's norm for me," Ross joked to CSN Chicago. "I had a three-day headache that was going on and some nausea and some small symptoms that were going on the day after I got hit with a couple foul balls."
The Cubs don't expect Ross to be out for an extended period of time, but when it comes to head injuries it's always better to play it safe.
"We have to be really careful," Cubs manager Joe Maddon said. "He's feeling pretty good today and hopefully [his stay on the DL] is not elongated. Definitely a one-day-at-a-time situation. When his time's up, we'll evaluate it."
(h/t CSN Chicago)
Photo Credit: Mike Ehrmann/Getty Images
---
---