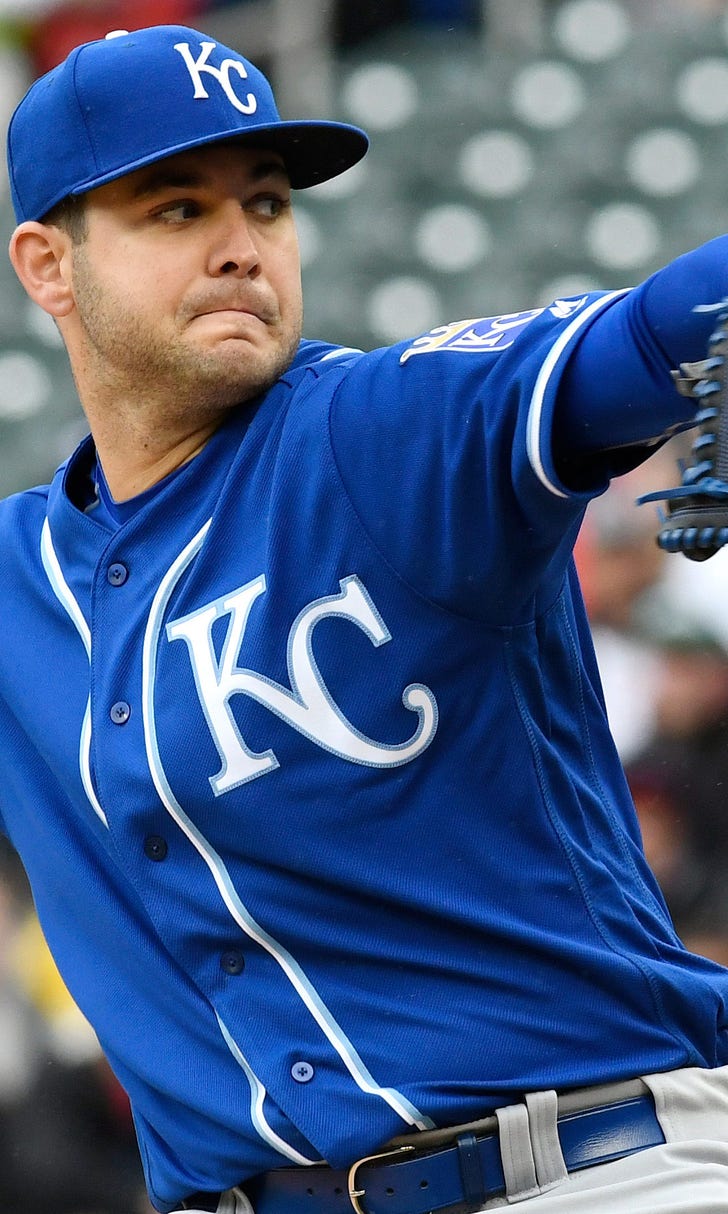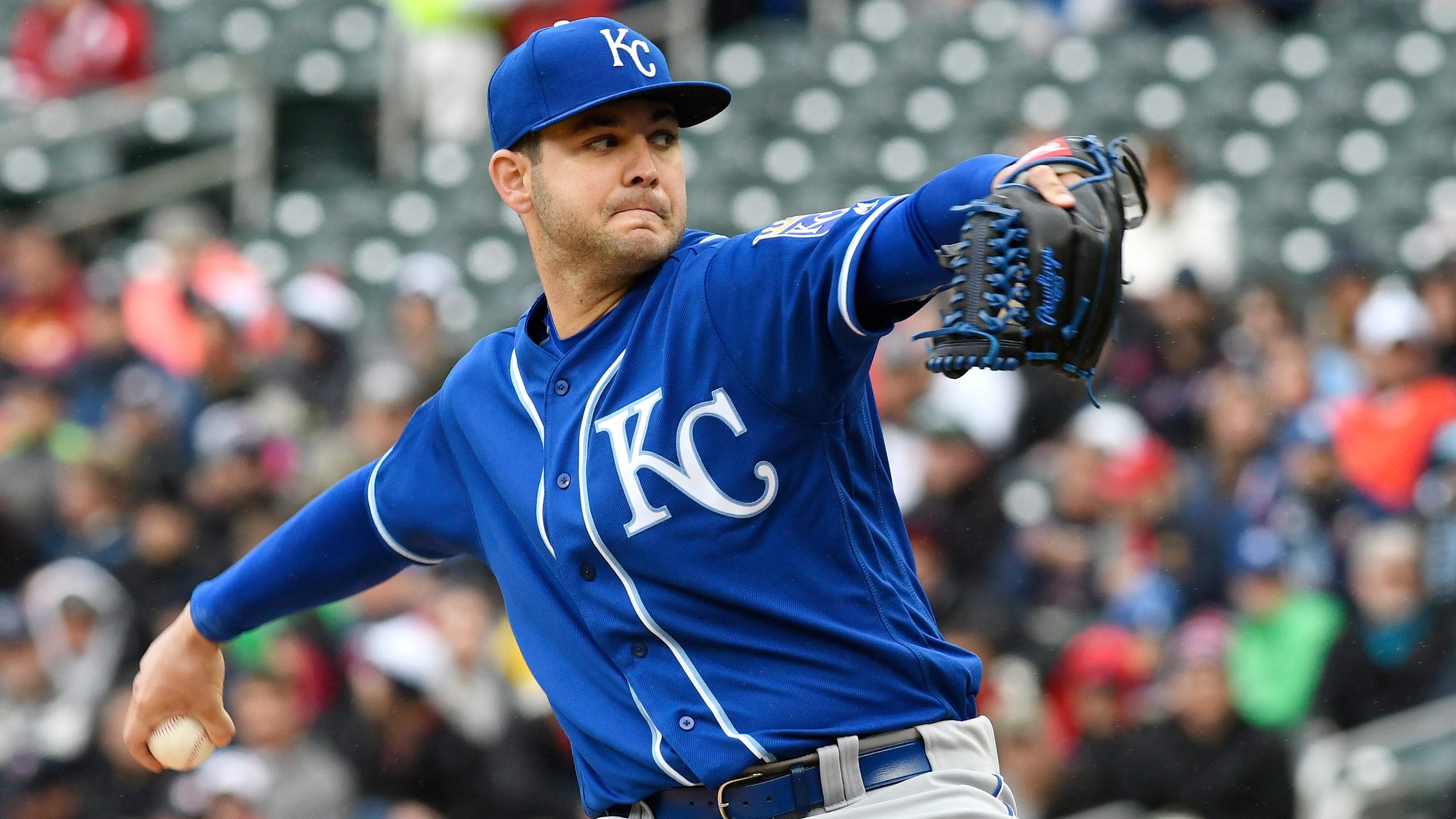 Royals' Junis looks to rebound in rubber game with Padres
June 11, 2017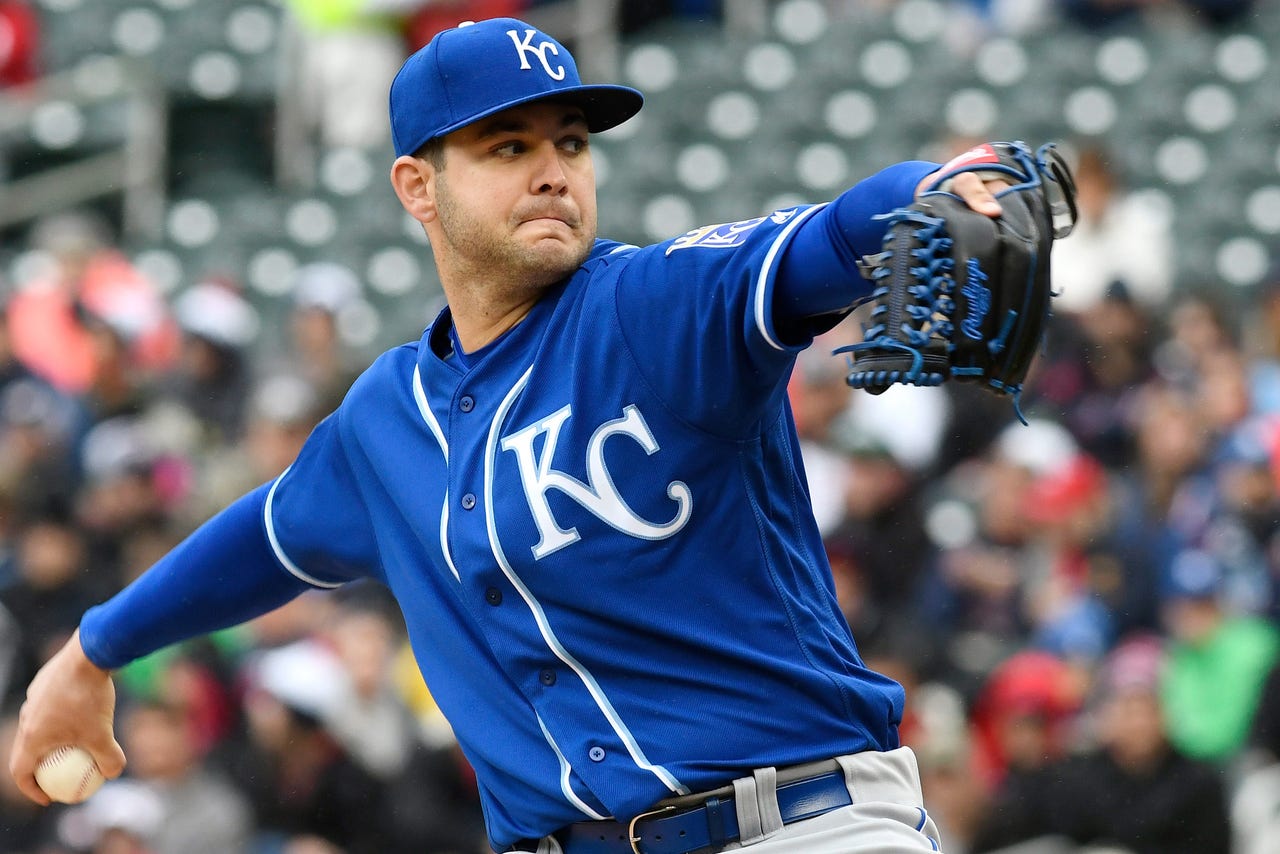 Jakob Junis allowed seven runs (four earned) on eight hits and three walks over 3 2/3 innings in his second start and fourth appearance of the season.
SAN DIEGO -- Two unlikely starters square off when the Kansas City Royals and San Diego Padres cap their three-game series on Sunday.

The Royals offer up Jakob Junis (1-0, 7.84 ERA) in a matchup with Dinelson Lamet (2-1, 6.92) and the Padres after the teams split the first two games.

Junis, a right-hander, heads for the mound as Kansas City's rotation seeks to survive minus injured starters Danny Duffy (oblique) and Nathan Karns (arm). If those two are healthy, it's doubtful Junis is starting.

Lamet's arrival wasn't expected either. With the Padres down Trevor Cahill (shoulder), Jered Weaver (hip) and Jarred Cosart (elbow), there's an opportunity for Lamet.

Junis, in his fourth stint with the Royals, was pushed around in his last outing. He allowed seven runs (four earned) on eight hits and three walks in 3 2/3 innings of his second start and fourth appearance of the season.

It could have been worse before a scoring change later changed a hit to an error, which erased three earned runs from his line.

"I think for him he can't pitch from behind," Royals manager Ned Yost said.

Junis knows he can't pitch like he did the last time out. But with more experience, he's more at ease.

"The more time I get up there, the more reps I can get and the more comfortable I can be," Junis told the Kansas City Star. "Hopefully I go out there this time and find my release point, get ahead and throw more strikes."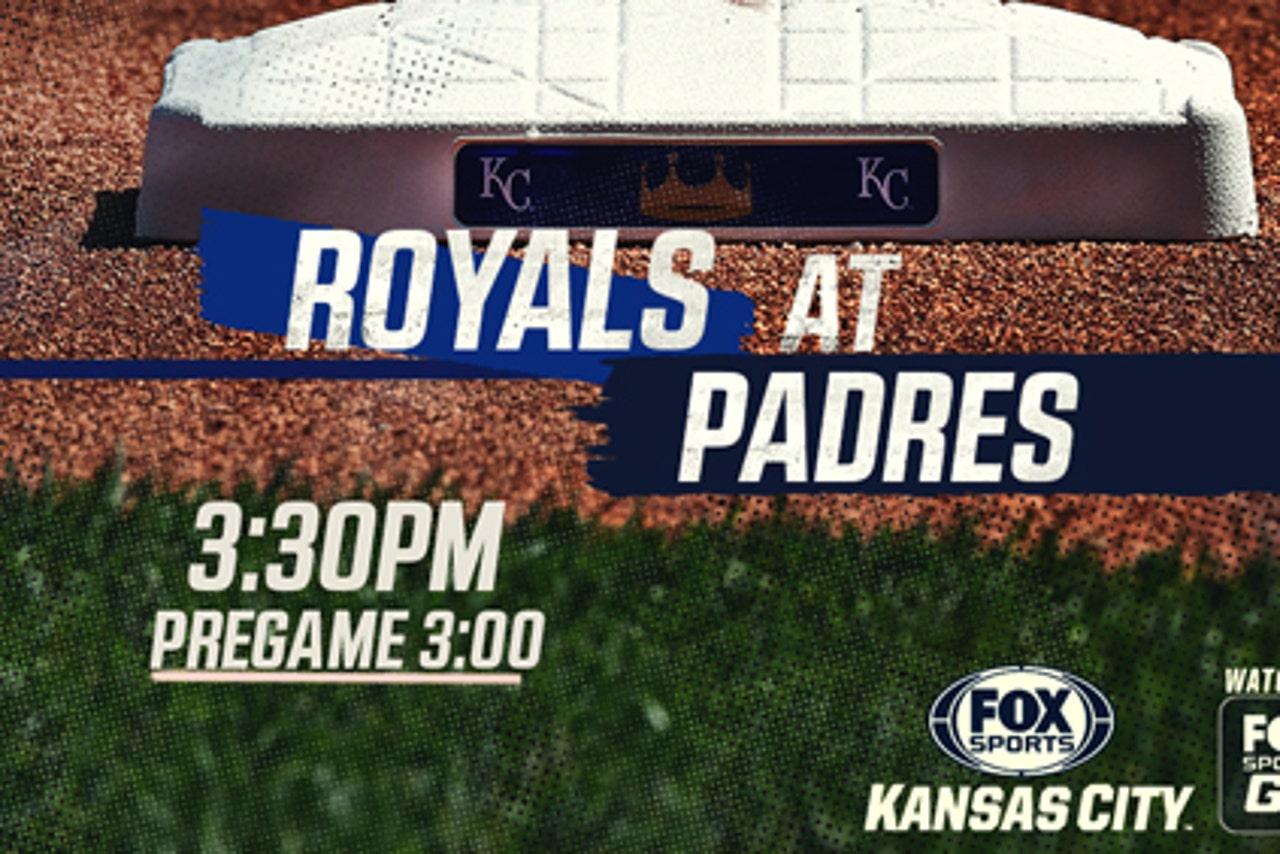 Lamet gets thrown back into the fire after a shaky outing against the Arizona Diamondbacks. Lamet, who won his first two starts, scuffled in his fourth and most recent turn. He was charged with nine runs (seven earned) in three-plus innings on Tuesday.

What jumped out at Padres manager Andy Green was Lamet's lack of command. He had five walks after issuing only three in his previous two starts.

"He's got to attack the middle of the strike zone," Green said. "I know that is a rare thing to say about a major league guy. But we were giving targets down and away for him and we got to give him more margin of error with the fastball.

"He has to have room to make mistakes with the fastball instead of us asking him to have pinpoint control. Just attack the middle of the end zone."

Green said Lamet cannot fall behind.

"I think Lamet's fastball plays, but the trouble is when you get behind 1-0, 2-0 and then you try and make the fastball play, then guys are gearing up on you," Green said. "I think for him it's about attacking the plate and trusting his stuff."

Green said he thinks Lamet's command will improve. But for now, he doesn't want his right-hander tiptoeing around the strike zone.

"I'm sure he will get more pinpoint over time but it's his stuff that explodes past hitters," Green said. "(Clayton) Kershaw is the best pitcher in the game and he does not dot his fastball all day.

"He throws to a certain part of the plate and pitches aggressively. He misses in the middle of the plate but his stuff is so good that he wins. That's the sort of attitude that (Lamet) has got to go back to."

Both pitchers are facing their opponent for the first time.
---
---