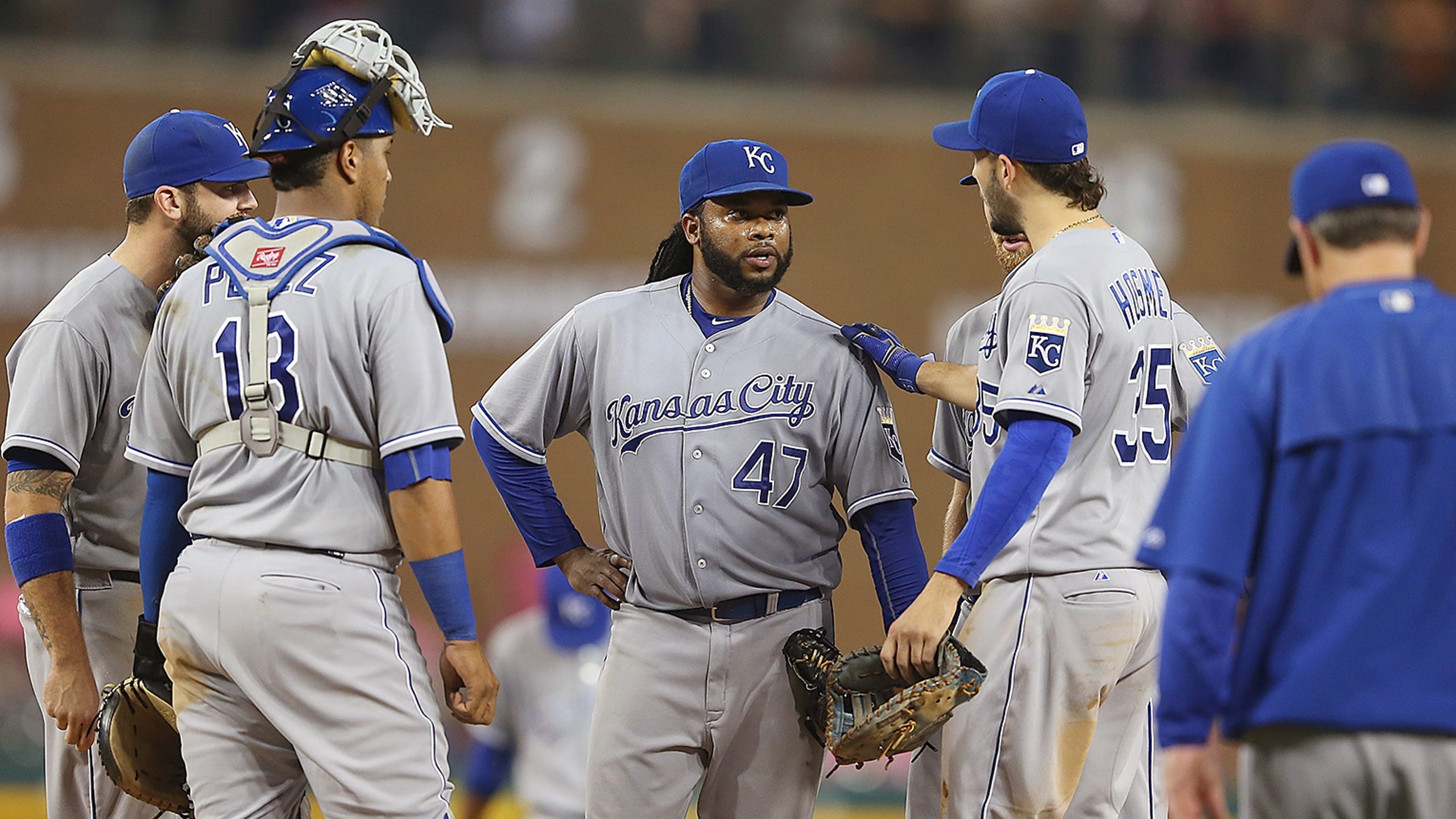 Royals' bullpen locked and loaded
BY foxsports • October 14, 2015
In Game 5 of their Division Series against the Astros, the Royals are favored. Not heavily favored -- not like the Dodgers were favored Tuesday night in New York, or like the Blue Jays are favored Wednesday afternoon in Toronto, or like the Dodgers are favored Thursday night in Los Angeles -- but favored.
Why? For sure because they're playing in Kansas City, and maybe also because they've got more high-powered weapons in their bullpen.
Because you gotta figure the bullpens are going to play a big role in this one. Bigger than usual, even.
Houston's starting Colin McHugh, a perfectly fine pitcher and exactly the sort you wouldn't expect to last more than five innings, six innings tops, in a game like this. Kansas City's starting Johnny Cueto, who ... well, let's just say the Royals' presumptive ace hasn't been real reliable lately.
From the great Andy McCullough in The Kansas City Star:
"If he's throwing the ball good and we're comfortable with his stuff, he'll stay in the game," pitching coach Dave Eiland told The Star. "If we're not comfortable with his stuff and he's not getting outs, he's coming out of the game. It's that simple. There's no such thing as 'rope.' There's no such thing as 'feelings.' We're trying to win a baseball game. And we're going to do whatever we have to do."

In preparing for Game 5, Royals officials have charted contingency plans for an emergency in every inning. The hook for Cueto could be quick. Both Kris Medlen and Chris Young can provide multiple innings of relief. Young struck out seven in an emergency appearance in Game 1.

The rest of the bullpen is also ready. Edinson Volquez, two days removed from his Game 3 start, will be available.

Manager Ned Yost has shown little fear in the past about using relievers like Kelvin Herrera or Wade Davis for multi-inning stints. Davis threw two innings after the wild comeback in Game 4...
That's a lot of guys who are available, and for more than one inning!
Now, bullpenners are capable of allowing runs, too. But even without Greg Holland, the Royals are going to win most Battles of the Bullpen. So the single biggest danger for the Royals is probably Cueto getting hit so hard and so fast that they're down three or four runs early in the game, and then A.J. Hinch somehow nurses his inferior relief pitchers through the last four or five innings, perhaps even turning to Dallas Keuchel for a short stint.
All of which would hardly be impossible, Game 4 notwithstanding.
But that's why the Royals are slight favorites in this one: they're at home, and they've got a significantly better bullpen.
---
---