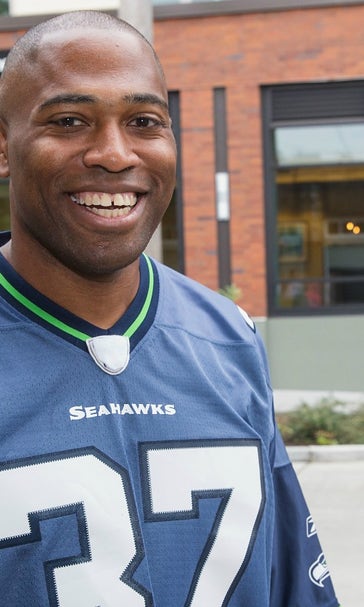 Where Are They Now: Shaun Alexander's Seahawks made Seattle a football town
BY Sam Gardner • November 15, 2016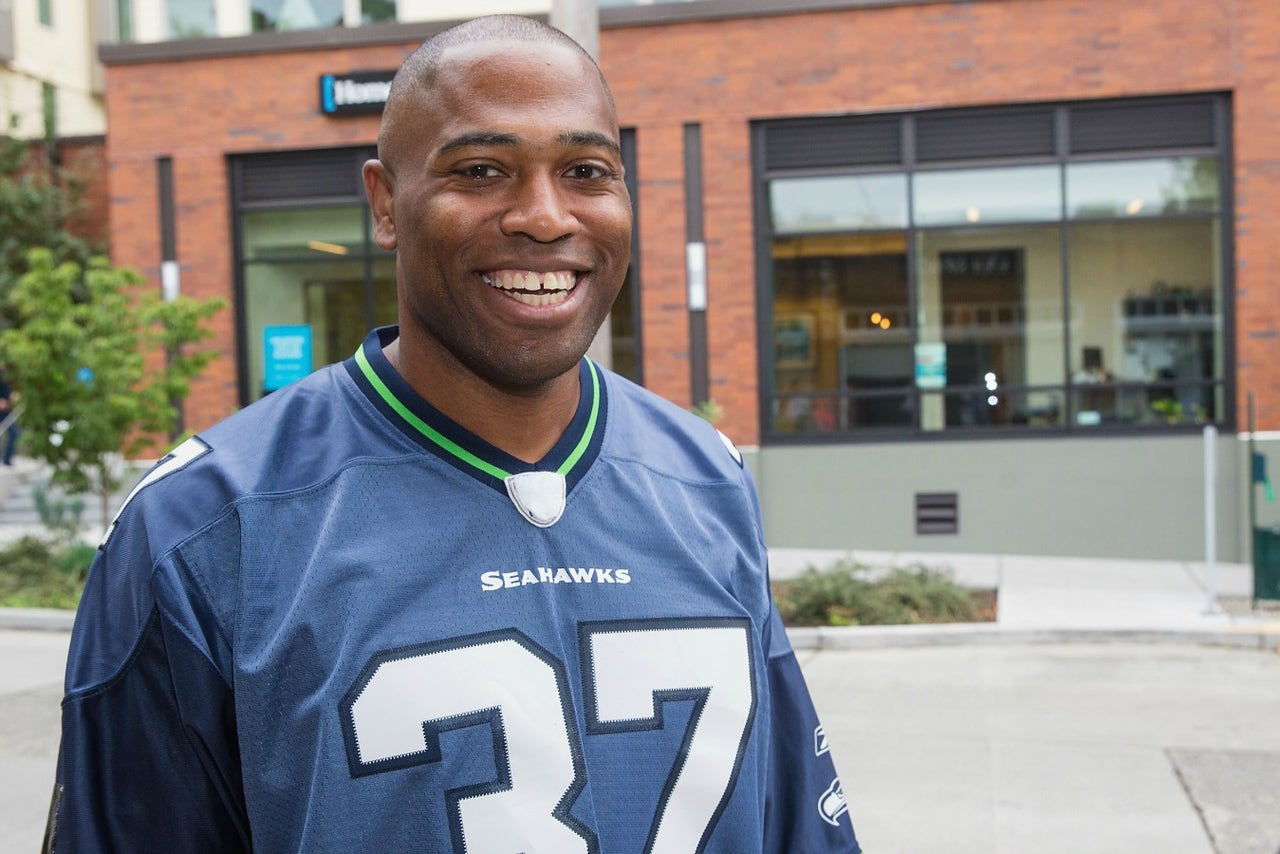 THEN: A former Alabama running back, Shaun Alexander spent nine years in the NFL, including eight seasons with the Seattle Seahawks. In 2005, he was named the league's MVP after rushing for a league-high 1,880 yards and 27 scores, and he is one of eight players in NFL history with 100 career rushing touchdowns. He last played with the Washington Redskins in 2008.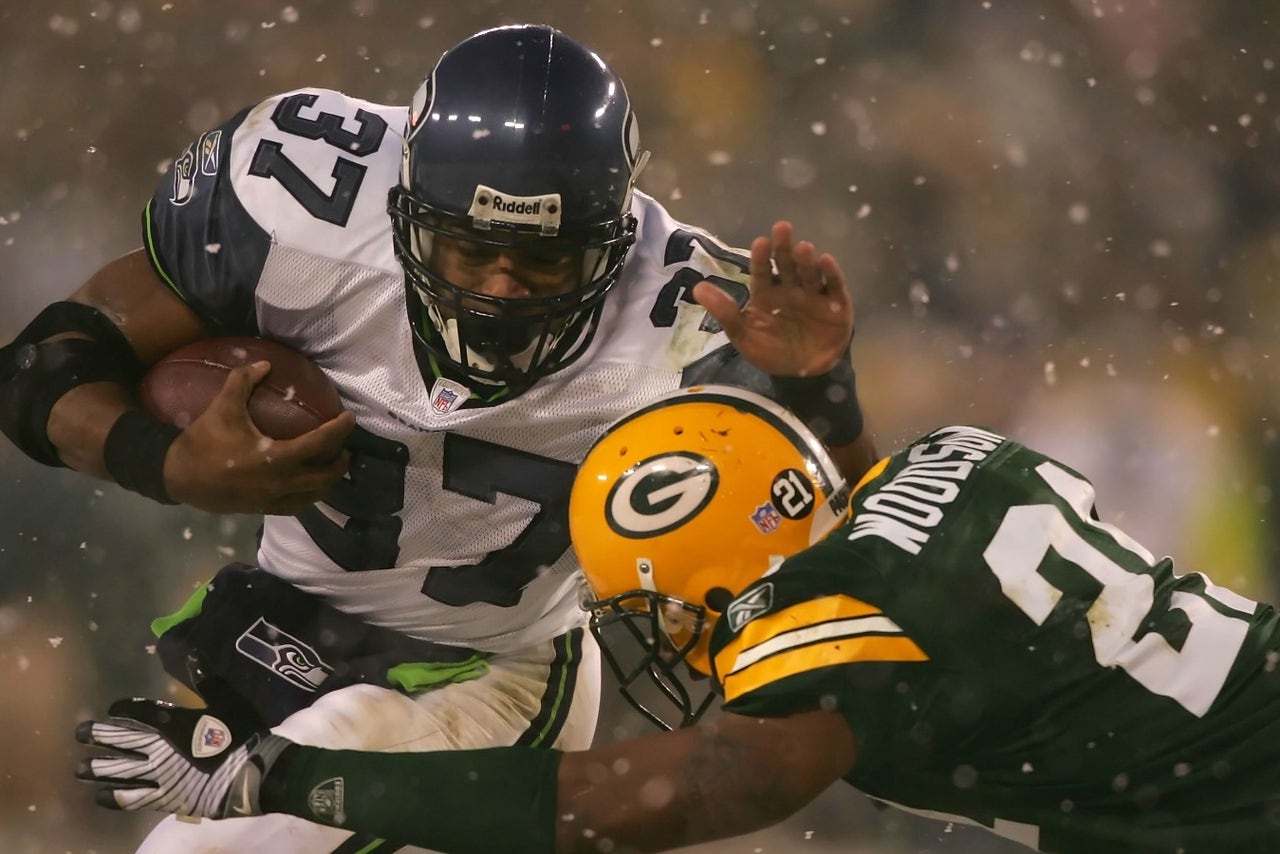 NOW: Alexander and his wife, Valerie, live in the Washington, D.C., area, where they're raising — and homeschooling — their eight children between the ages of 1 and 13. In addition to his role as a full-time father, Alexander also travels the country speaking to groups and earlier this year launched a podcast called Finish The Game.
ON HIS MVP SEASON: "I've had opportunities to talk with Barry Sanders and Eric Dickerson, and they always talk about their best years, and we always joke that I sat out of nine quarters that year. I did not play in seven fourth quarters. And I was in such a groove with Matt Hasselbeck calling run-checks and Mack Strong, my fullback, leading the way, and the offensive line — we just jelled so well that year that we would be in a four-minute offense in the third quarter and we would turn them into touchdowns. But I still sat the equivalent of two full games, and at the pace we were going, because those games were also blowouts, I might have had another 400 yards, and who knows how many touchdowns I left out there on the field."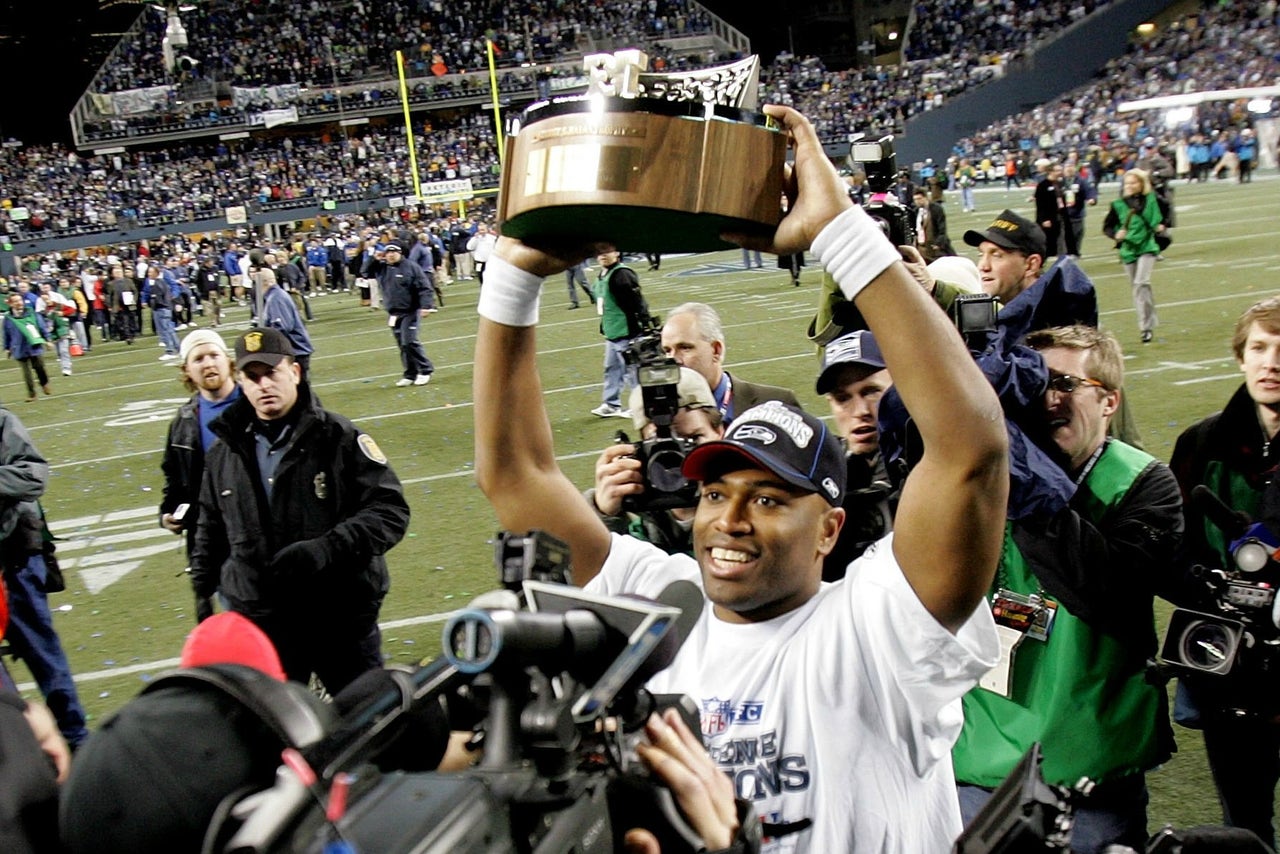 ON SEATTLE'S LOSS IN SUPER BOWL XL: "It was one of those nights where if we had played the Steelers 10 times, we probably would have beat them nine times, but the time that it counted, they won, and we had to all go to bed with that. That night we didn't do what we normally do, which is run the ball down people's throats. So you wish you had that back, but it was still a great time to be there in front of millions and millions of people watching, playing the greatest game on earth."
ON INJURIES: "To be 'the guy' you've got to be wired a little different. As a running back, you've got to be amazingly tough and be a little bit crazy. Because we're the one of the few people that, when we have the coconut in our hands, as my running backs coach used to say, the whole world is watching and there's 11 people with a volatile disposition that want to come see what you've got going on. I thrived for those moments, loved it, but as you get a little bit older, carries add up, and you start finding that all of a sudden your body doesn't bounce back as fast. I had great trainers, great chiropractors, great masseuses, the whole nine — infrared saunas, oxygen tanks — but you get to a certain point where it gets past fatigue."
ON HOMESCHOOLING: "What's the most important thing you can teach your kids? Is it writing? Is it reading? Is it math? Is it chemistry? I honestly think it's faith and character, and for us, we felt like the greatest way we could train our kids is for us to do it. And so we teach them. I was pretty good at math all throughout college, so I teach most of that, and Bible, and then my wife was always one who loved arts and English and writing and history, and so she does that, and that's basically how we've always done it. And everyone is always like, 'Oh my gosh, you're homeschooling eight kids!,' but right now it's only five. It's 5-to-2 and in most classes it's 28-to-1, so our numbers are OK."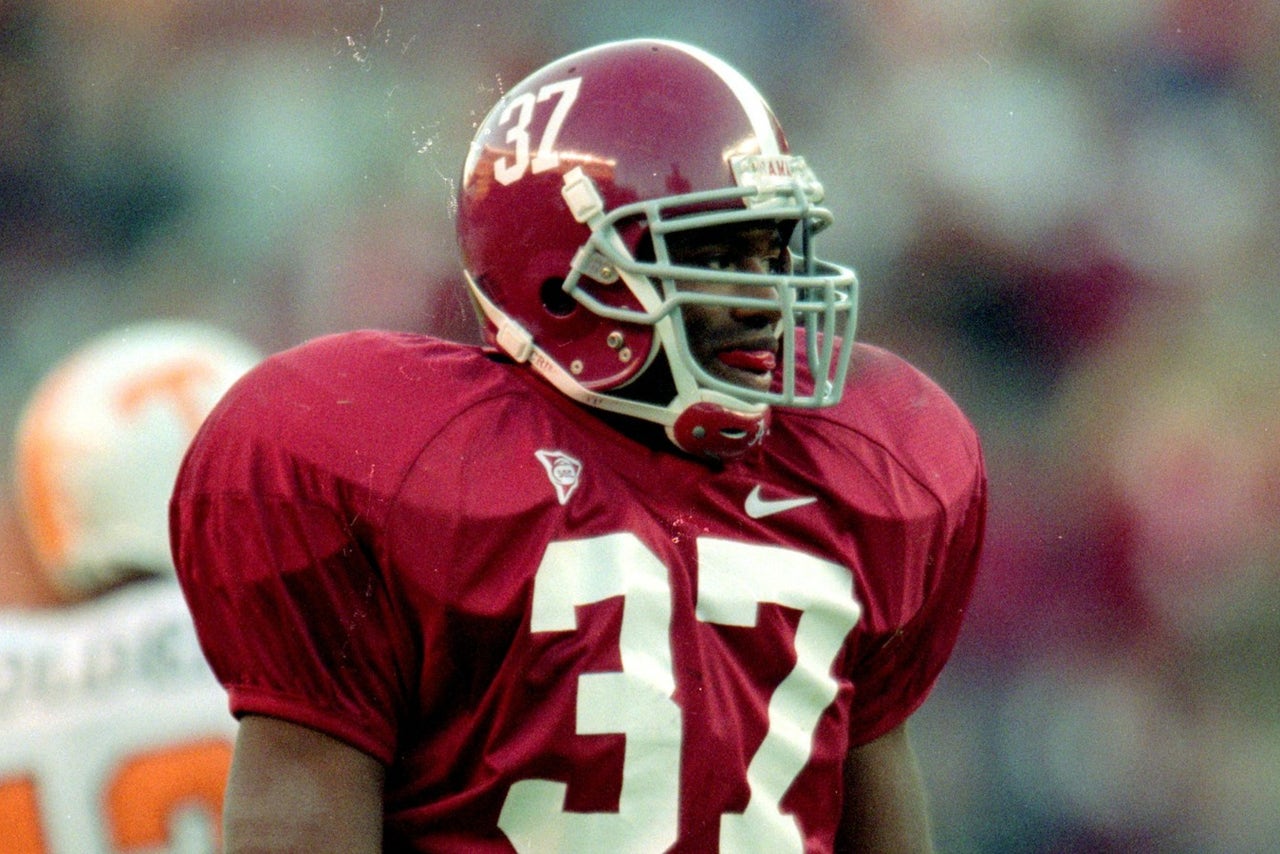 ON ALABAMA: "Just like it takes a certain player to fit in at the University of Alabama, certain coaches fit in at the University of Alabama. And Coach Saban has done what all the best coaches — Gene Stallings, Bear Bryant — what they do. They get a very disciplined program and they get very talented guys to buy into it. You're OK to be you, as long as it doesn't interfere with the program's goals, and we all know winning is No. 1. So we want championships, not Heismans. That's what we say. Then defense is No. 2. We want guys to hit, hit, hit, hit, hit, and that's what Alabama is going to do. And then we're going to control the clock, run the ball and stop the run. So this has been going on for generations, and Saban has done the same thing that all our greats have done."
ON 100 CAREER TOUCHDOWNS AND THE HALL OF FAME: One of my favorite players was Barry Sanders and his (total) was 99. So for me, to pass Barry Sanders and to be able to look at the other greats in the eyes and say, 'I can definitely sit down at y'all's table' was a great honor. As for the Hall of Fame, I don't put my emotions into a voting process where I have no idea how they do it, but I think that it would make no sense for me not to get in. I've got 100 touchdowns, and we helped take a franchise that was known as a stepping stone — 'Well go out to Seattle, get some good seafood and win a football game,' is how people used to look at us — to now it's the loudest stadium to where it's almost an automatic loss. When do you think it got that way? That was my tenure, my team that created that. So I don't know how they do it, but if (the qualification) is being one of the most dominant guys during his prime, then I think I've got that checked, and if it's just a matter of getting the older guys who are not in yet, and I'm OK with that."
You can follow Sam Gardner on Twitter or email him at samgardnerfox@gmail.com.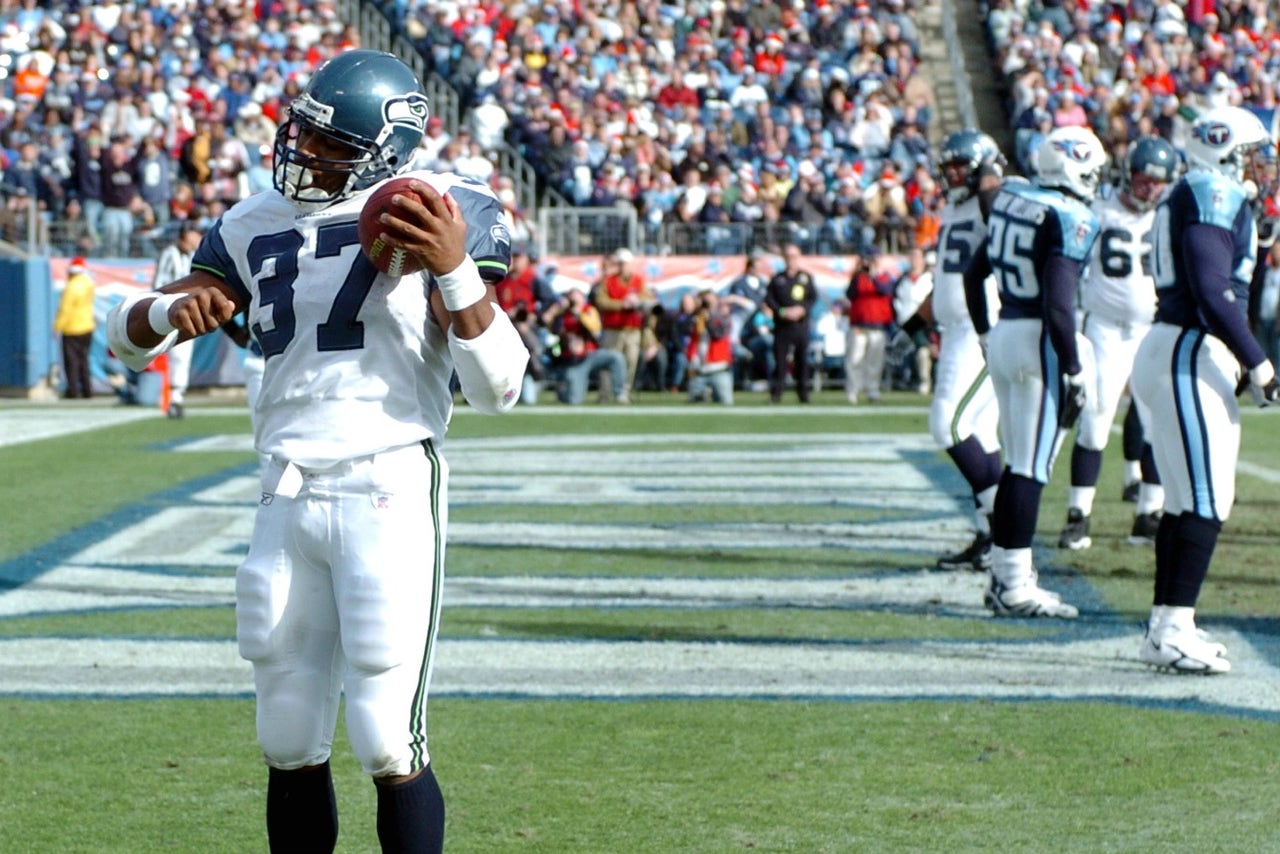 ---
---