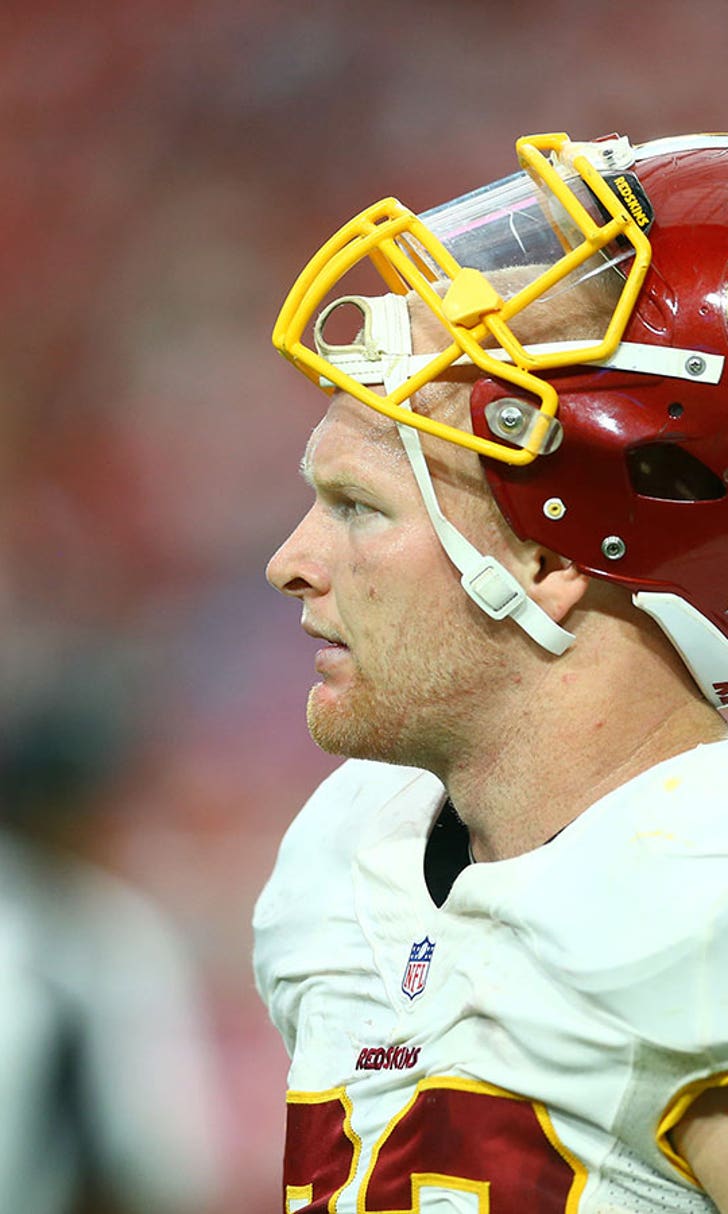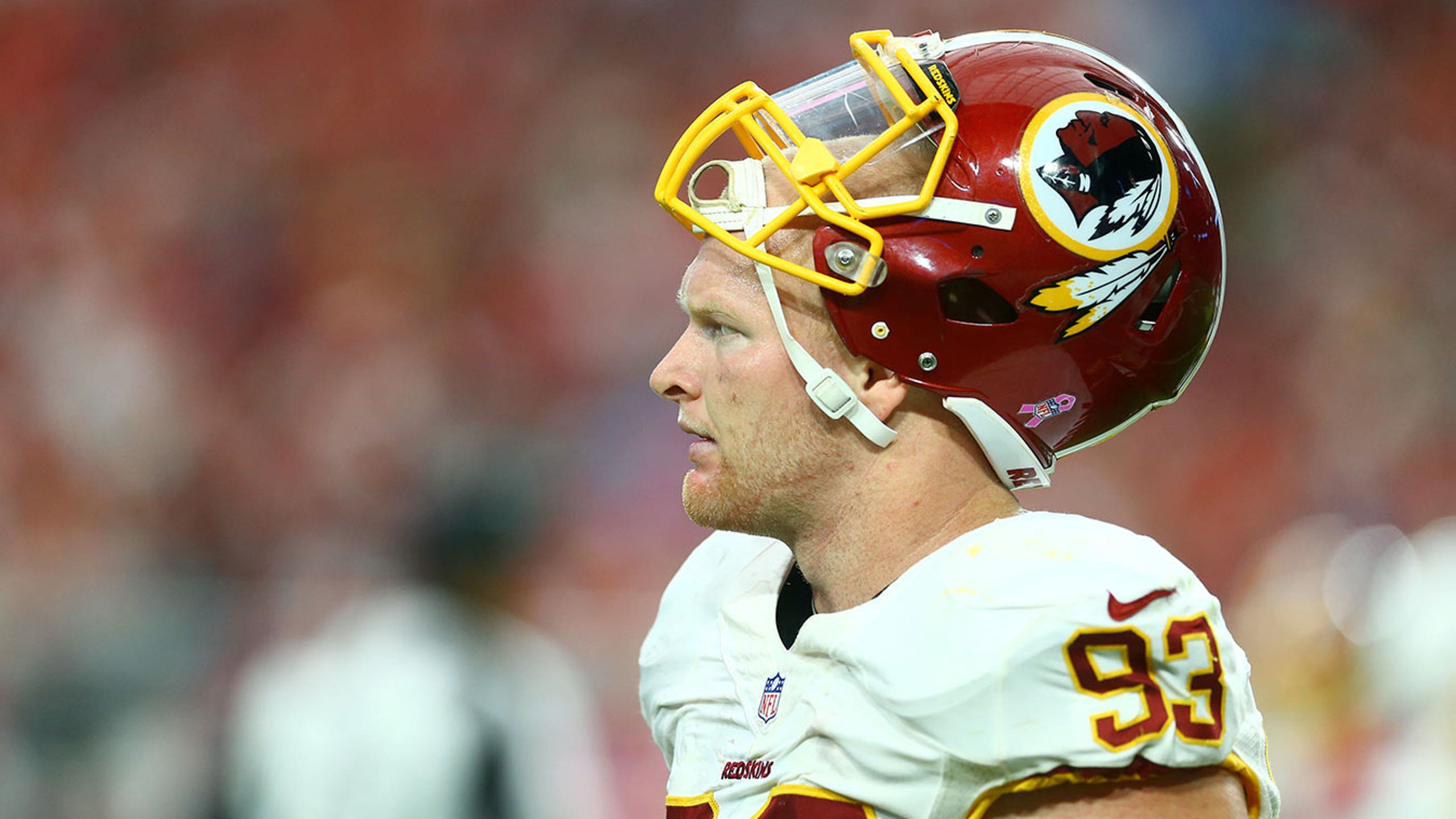 Trent Murphy adds weight, feels confident heading into sophomore season
BY foxsports • June 12, 2015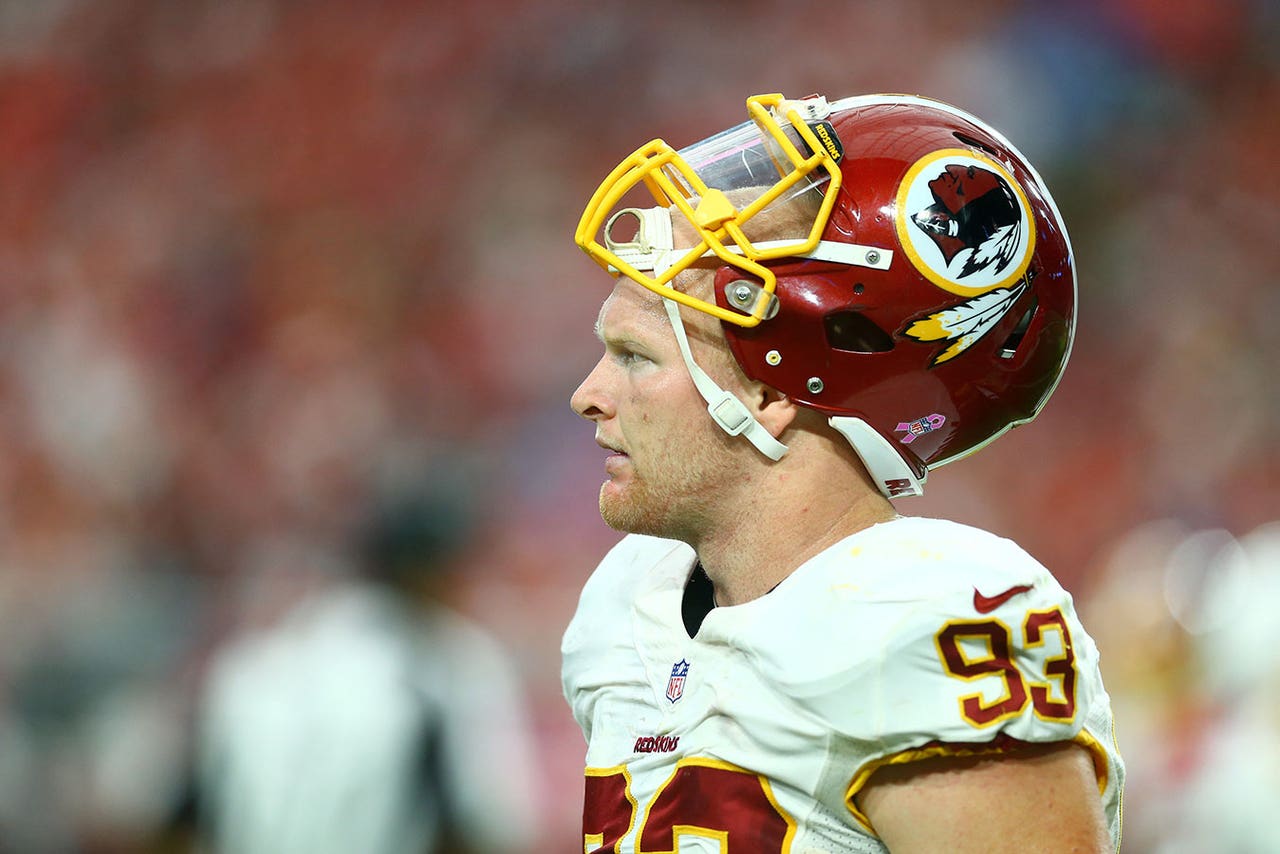 Earlier this week, Washington Redskins head coach Jay Gruden singled out second year outside linebacker Trent Murphy as the player he most expects to take a big leap forward in 2015. Gruden implied that in order for Murphy to realize his potential, he must get stronger and more explosive. Murphy accepted Gruden's challenge, and he added 11 pounds to his frame this offseason. Now standing at 6-foot-5 and 267 pounds, Murphy is ready to make a run at the Redskins' starting outside linebacker spot across from Ryan Kerrigan.
"It feels great. I feel faster and more explosive," Murphy said after Tuesday's OTA practice, per The Washington Post. "That was the only concern 'Oh, you've gained this weight and muscle mass. You get stronger. Is it going to slow you down?' And that hasn't happened. So it's been pretty awesome."
Murphy started eight games in his rookie season, and he recorded 32 tackles, 2 1/2 sacks and forced fumble. According to Pro Football Focus, Murphy graded out as the sixth-best 3-4 outside linebacker in run defense despite playing only 595 defensive snaps. Murphy wasn't as strong in the passing game. He recorded just 24 total quarterback pressures with three sacks, six quarterback hits and 15 hurries.
Murphy believes that with a year of NFL experience under his belt, he can play the game at a much faster pace.
"I'm making more decisive decisions," he said. "I think a lot of times I was more thinking first and then reacting once I was positive I knew what was coming. Now, I'm just going and thinking after the fact. … Knowing what to expect, knowing my job. I'm not overthinking it. I'm just flying around."
Gruden is excited about what Murphy can bring to the table in 2015 after buying into his challenge and getting much stronger this offseason.
"When you're looking at practice and you watch practice film, you look for guys that jump out on the screen at you, guys that are making plays and you feel their presence, and Trent Murphy is one of them," Gruden said after the second week of OTAs, per The Washington Post. "He's bigger, he's stronger, he's rushing the passer extremely well. He's getting off the ball very well right now. I think I'm expecting him to make the biggest jump from first year to second year on our football team because not only is he bigger, but he knows the position. He's athletic. And when you put on some extra bulk and strength, it's just going to give him more. He's already a smart football player with great instincts. Now you add the extra bulk and we expect big things from him this year."
Murphy will compete to start at outside linebacker in 2015. He will most likely earn a role in obvious run situations, after excelling at setting the edge in run defense as a rookie. However, Murphy likely has his eyes set on earning an every down role.
(h/t Washington Post)
Photo Credit: Mark J. Rebilas/USA TODAY Sports
---
---