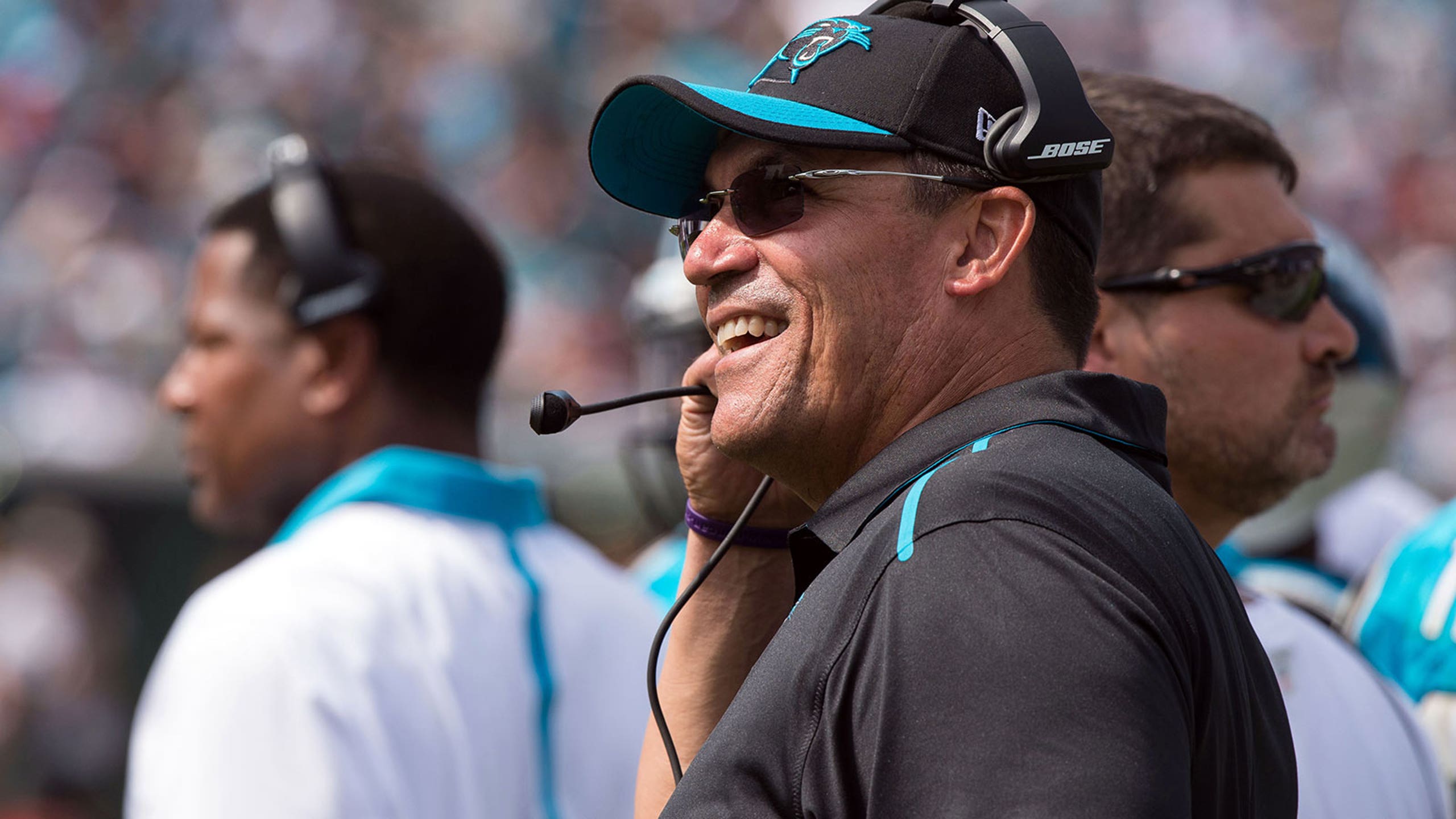 Ron Rivera: 'At the end of the day our record says we're 4-0'
BY foxsports • October 12, 2015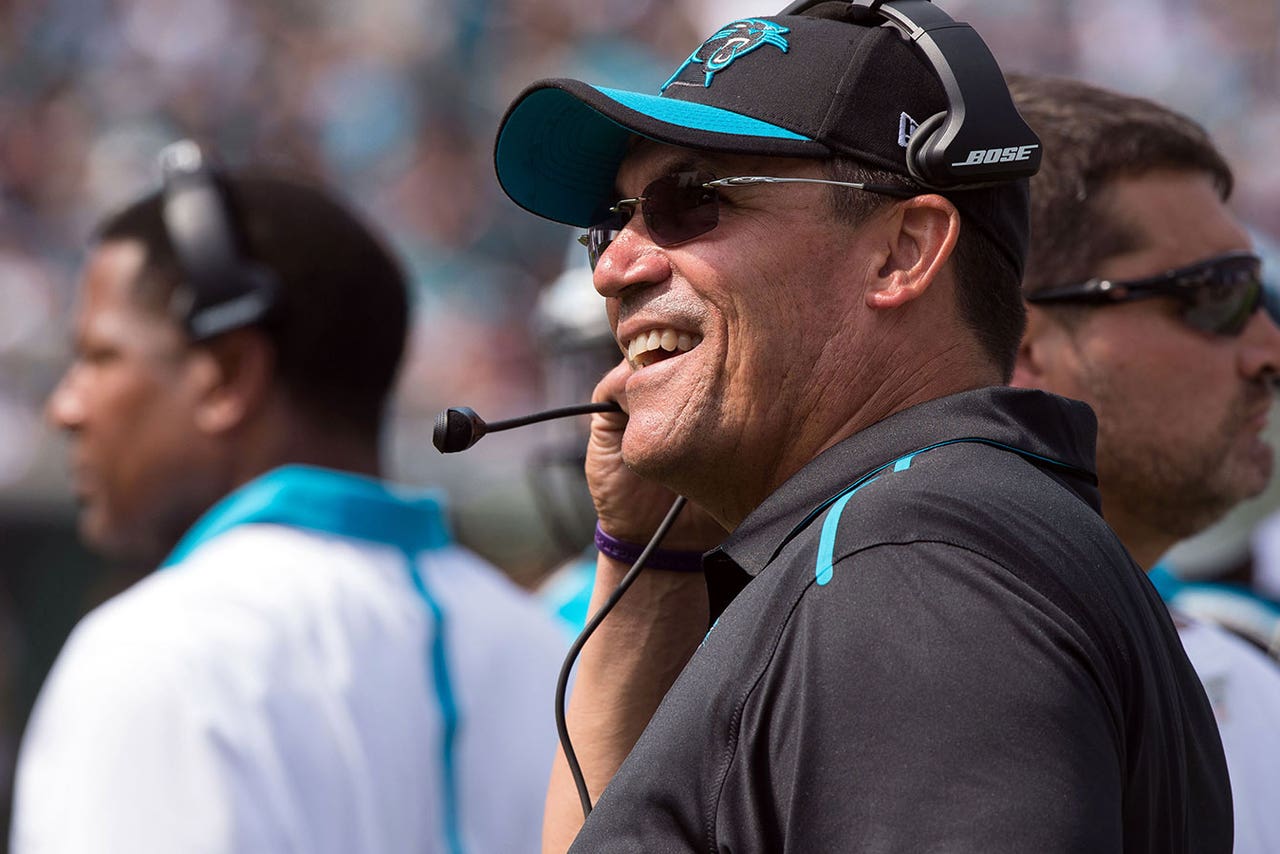 It's not much of a surprise that after the Carolina Panthers 4-0 start included victories over teams with a combined record of 4-12, that there are some critics speaking out. According to Steve Reed of The Associated Press, head coach Ron Rivera isn't too concerned about what the critics have to say.
"You can't please everyone," Rivera told The Associated Press. "But at the end of the day our record says we're 4-0, and we're 4-0. Our schedule says this is who we play. There is nothing I can do and you can't please everybody. … Being the worst 4-0 team in the NFL, that's OK. I get that. I'm OK with that."
Rivera pretty much hits the nail on the head when saying that you can't please everyone. Best of all, whether or not the Panthers are the "worst 4-0 team" or not, at least they're in a spot where they can say they're 4-0, which very few teams can say.
Tight end Greg Olsen had a similar statement on the topic, speaking about how tough it is to win any game in the NFL, regardless of the opponent.
"If you poll 32 head coaches in this league they will tell you it's hard to win in this league, I don't care who you're playing," Olsen said.
The Panthers face their toughest test yet coming out of their bye week, as they'll head to Seattle to face the Seahawks.
(h/t The Washington Times)
---
---