Lions DE who's tied for fifth in sacks was left off the Pro Bowl ballot
BY Andrew Lynch • November 15, 2016
2016 has been a good season for Detroit Lions DE Kerry Hyder — for the most part. He has five sacks, tied for fifth in the NFL and just 2.5 sacks fewer than the defensive force known as Von Miller. He's managed to chase down Andrew Luck, Aaron Rodgers and Marcus Mariota and make all of them regret coming to work that day.
Unfortunately for Hyder, fans won't be able to recognize his hard work on the Pro Bowl ballot.
But Hyder's name was nowhere to be found on the NFL's Pro Bowl ballot, which was released to the public today.
"I'm sure people don't know who I am, anyway," Hyder said.
Hyder's omission is no surprise. Starters typically comprise the public ballot, and Hyder, who is eligible for the ballot that's distributed to coaches and players in December, is a rags-to-riches story who was considered a longshot to make the 53-man roster at the start of training camp.
Hyder wasn't just being self-deprecating when he said that people probably don't know who he is; the Lions DE genuinely sounds like he's not at all concerned with individual accolades.
"I'm sure there's some great players on the list," Hyder said. "If I keep doing what I'm doing, I'll be where I need to be. I'm not worried about lists and that kind of thing. If I get a bunch of sacks, they'll look at me, so I'm not going in saying I'm a Pro Bowl end. I'm just trying to make plays and, at the end of the day, if that's a Pro Bowl guy, hey."
For the record, those five sacks (and the seven tackles Hyder has tallied this year) are the only sacks of his career. Originally undrafted in 2014 out of Texas Tech, Hyder made one brief appearance in 2015 but totaled a grand total of zero sacks, tackles, hurries, passes defensed, fumbles forced -- you get the picture.
In fact, Hyder started the year as a backup in Detroit, filling in admirably when Ziggy Ansah suffered a high-ankle sprain. With Ansah rejoining the Lions in practice this week, perhaps Hyder will fade back into relative obscurity. Or maybe the Lions will make the most of their newfound pass rusher, recognition on the ballot or not.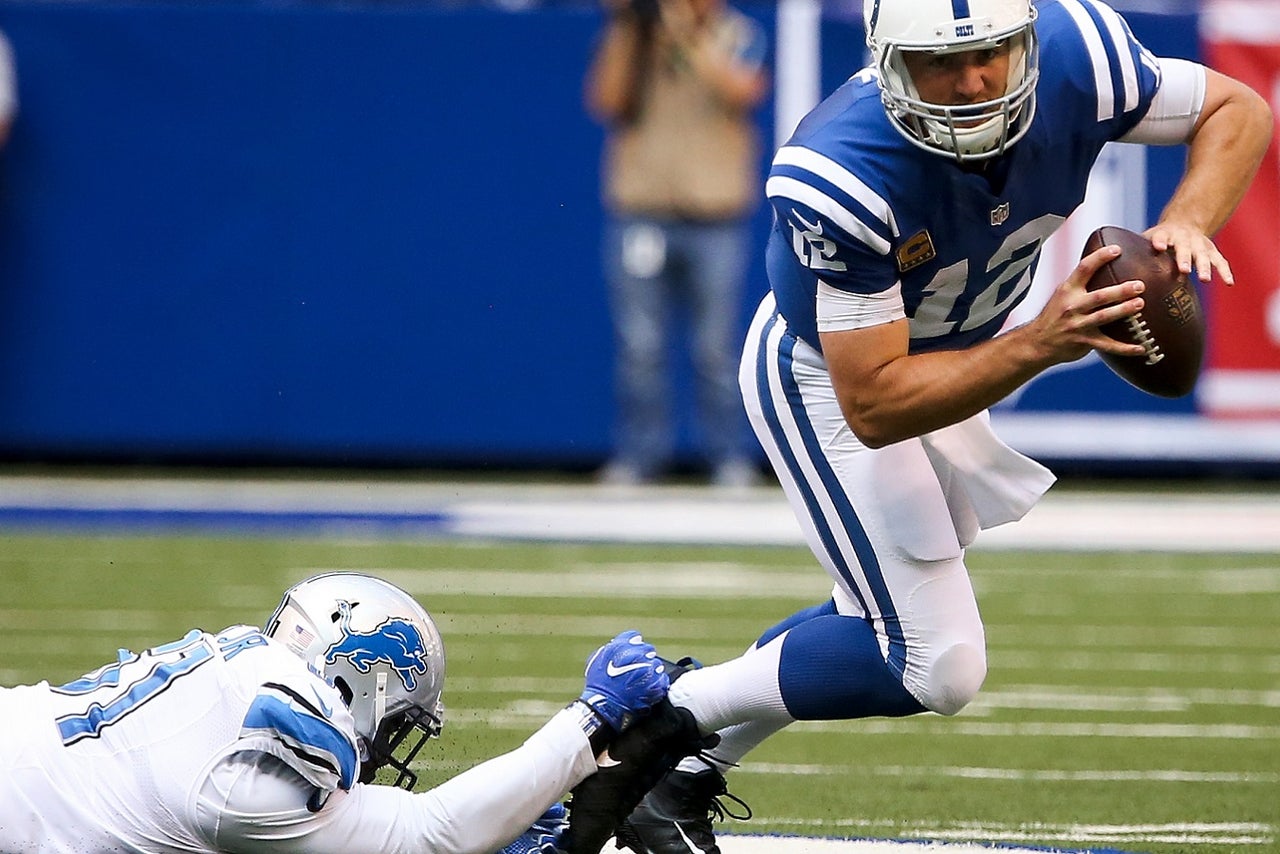 ---
---