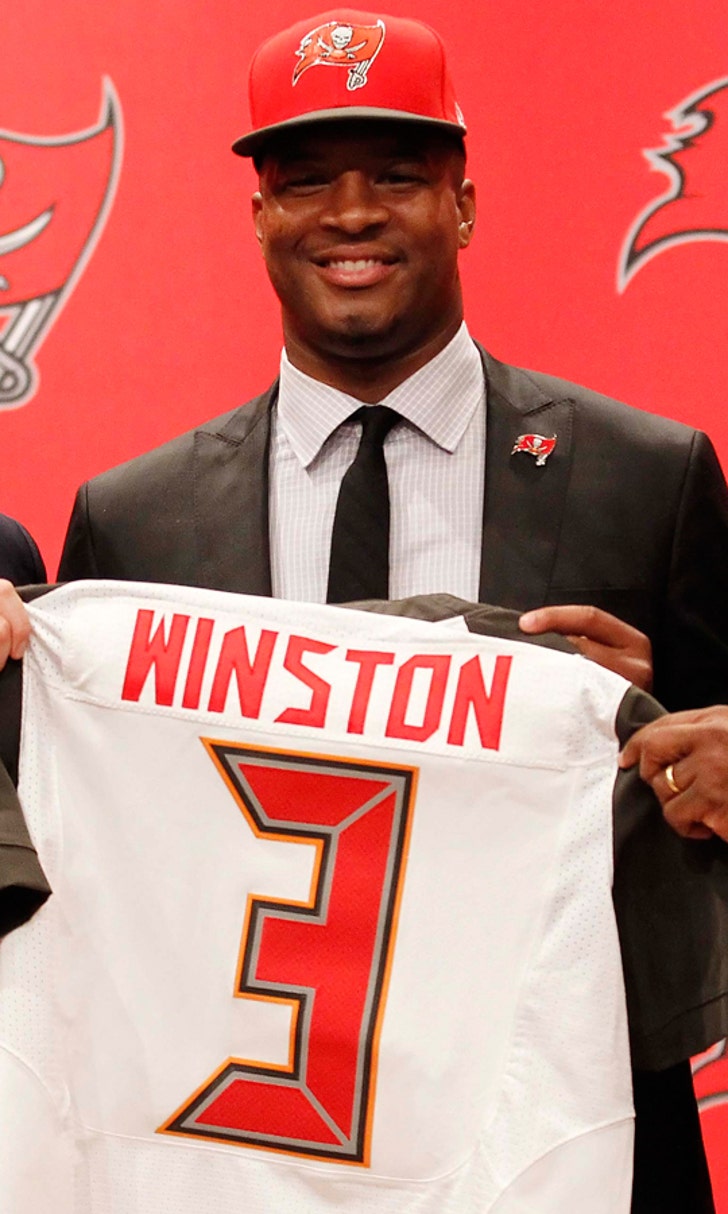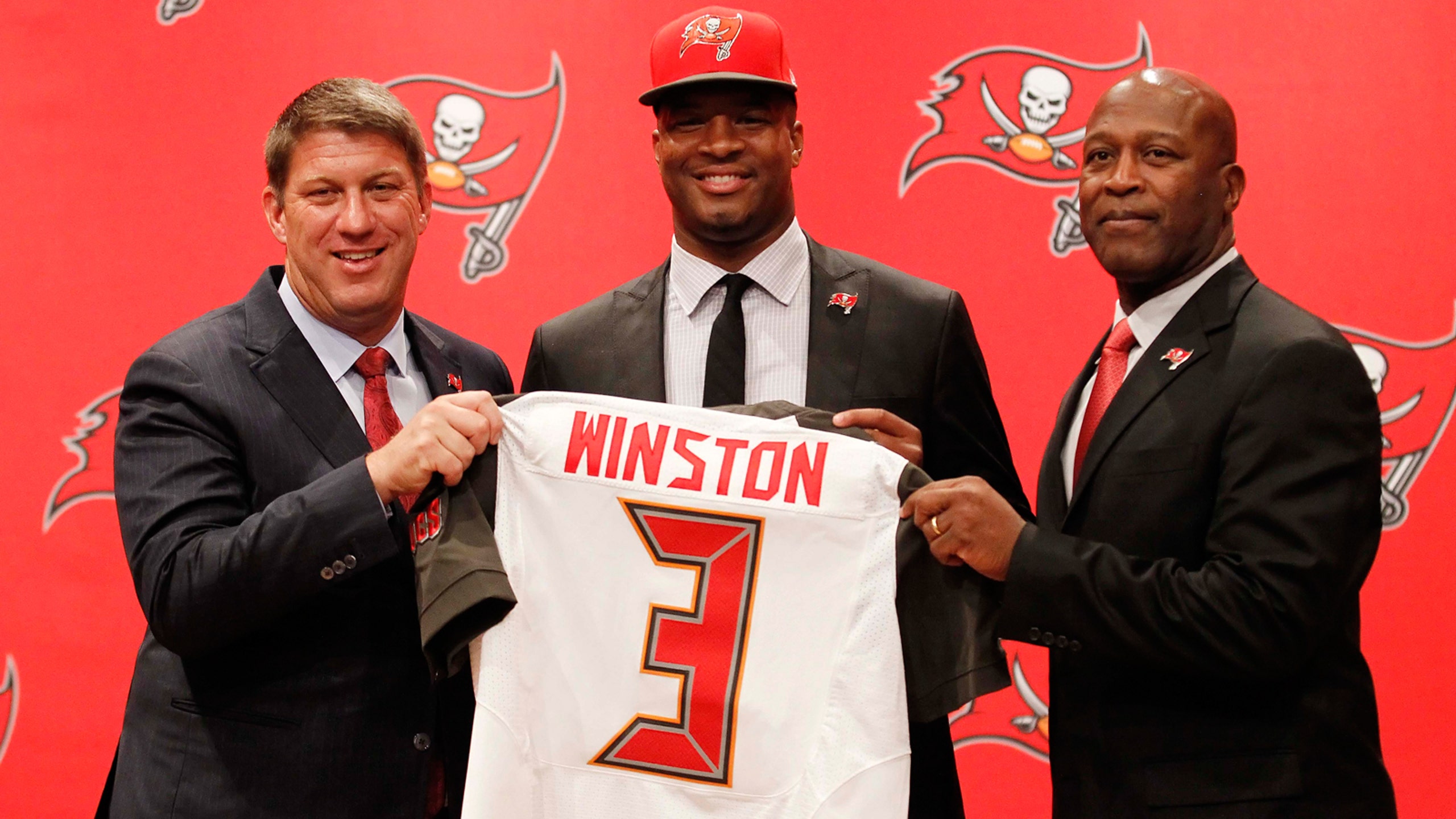 Jason Licht sees similarities between Jameis Winston and Tom Brady
BY foxsports • August 13, 2015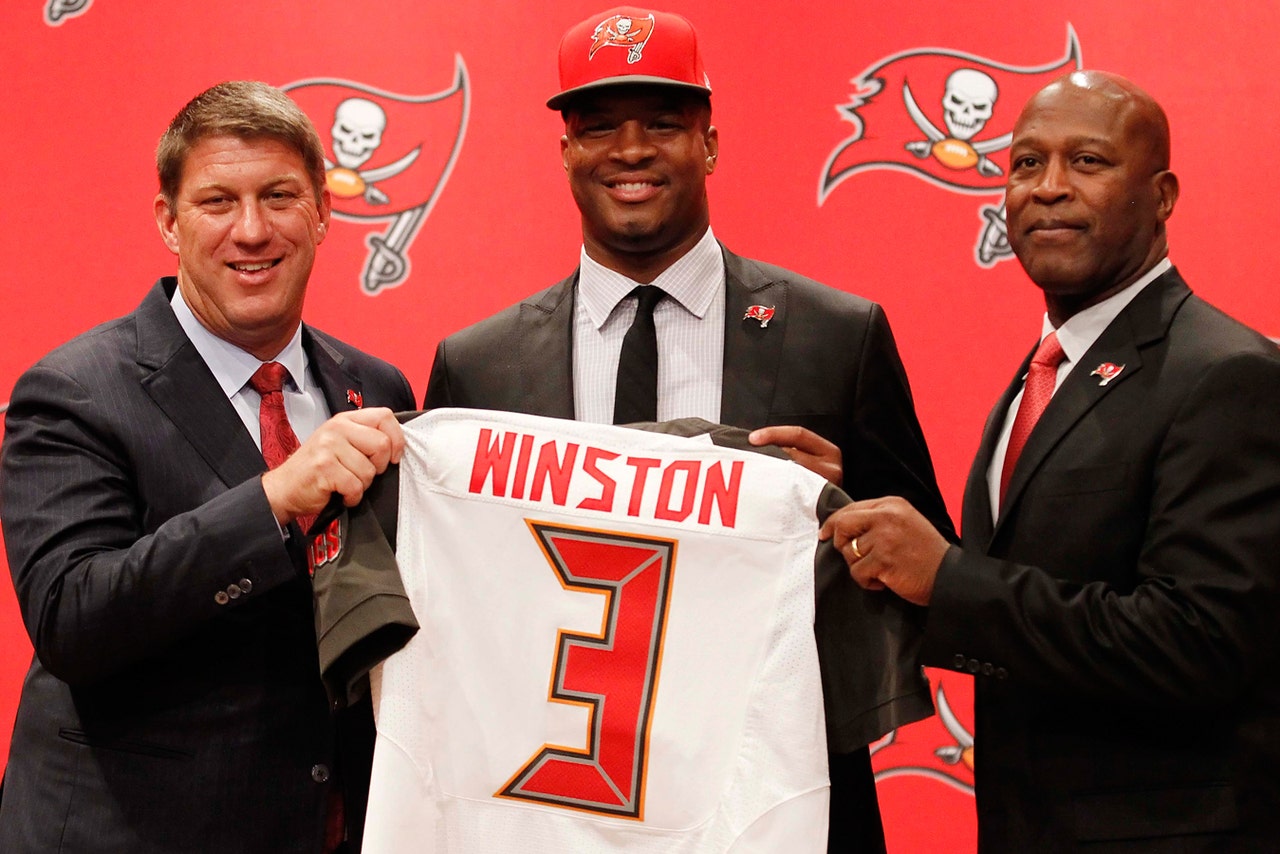 The amount of love being thrown in the direction of Tampa Bay Buccaneers rookie quarterback Jameis Winston is currently like that of Cleveland Browns quarterback Johnny Manziel from 2014. Obviously, Winston is getting his fair share of praise for different reasons though, one of which has been his ridiculous work ethic.
According to JoeBucsFan.com though, Buccaneers general manager Jason Licht gave him a different type of praise recently.
"It's the things that you guys and the people, the fans don't see inside the walls here. Just the relationships that [Jameis] is developing with the players, it's happening so fast here and so organically," Licht told JoeBucsFan.com on the WDAE-AM 620 airwaves on Saturday at One Buc Palace."
"He's in the cafeteria sitting with the veterans and just developing a rapport with not just the receivers but the linemen. He seems to be gravitating toward the linemen, which is always a good thing for a quarterback."
Then came the real one-liner from Licht that caught the attention of many Bucs fans out there.
"I remember when Tom Brady was a rookie and I was with the Patriots, and we would go to the lunchroom and we'd look over in the corner. And there's Brady sitting around all the starting lineman and telling stories and being animated, and they're just captivated by them. And that was kind of the moment that we knew there's something to this guy, besides the fact that he could throw the ball," Licht stated.
While Winston previously received a comparison to Aaron Rodgers, this now makes the second future Hall of Famer he's been compared to in some fashion. Don't expect the hype to slow down anytime soon.
(h/t JoeBucsFan.com and WDAE-AM 620)
---
---