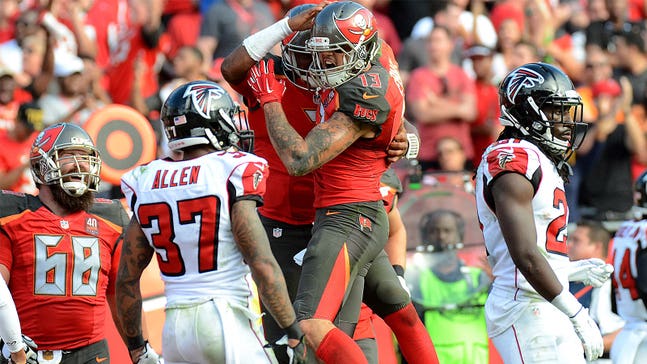 Jameis Winston asked 'who wants a touchdown?' before go-ahead score
Published
Dec. 7, 2015 1:42 p.m. ET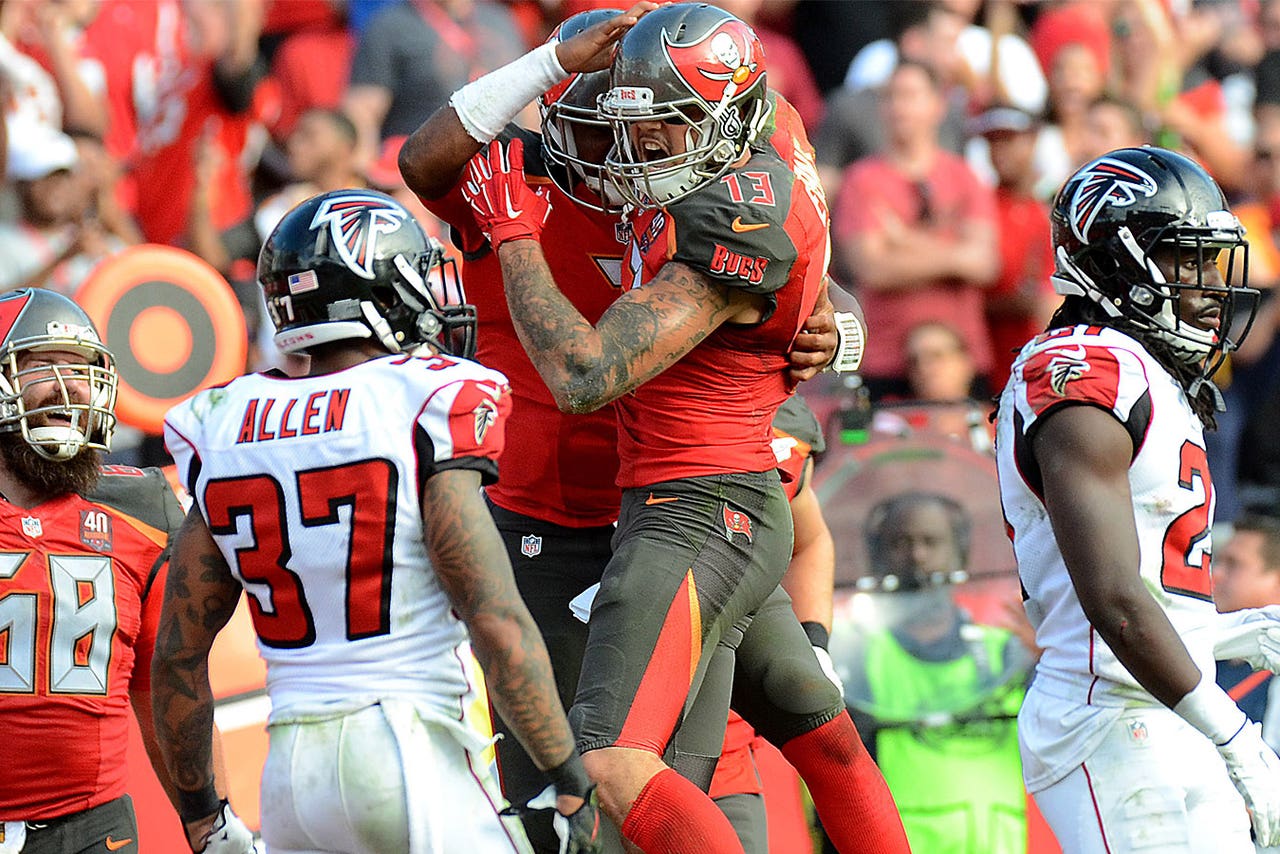 Jameis Winston and the Tampa Bay Buccaneers had one incredible comeback performance against the Atlanta Falcons in Week 13.
When they were down 19-16 late in the fourth quarter, Winston simply went to work. After a stellar 20-yard run on third-and-19, Winston had his team six yards away from the end zone. As we know, the end result was a go-ahead touchdown to Mike Evans.
What fans don't know, how is this all wound up happening. According to Scott Reynolds of Pewter Report, Winston actually asked the huddle before the play who wanted to get the touchdown.
"This is the story that everybody needs to talk about," Winston told Pewter Report. "I go into the huddle – after that long drive, guys are tired – I said, 'Who wants a touchdown?' I smiled and said, 'Who wants a touchdown?' Mike said, 'Me, me me!' [laughter]. I said, 'All right.' And that's the honest to God truth. That's what literally happened. I said, 'Who wants the touchdown?' I wish the center was mic'd up, but Mike said, 'Me, me, me!' There were a couple other guys who said, 'Me,' too, but Mike was like a kid – 'Me, me, me!' – and I got him the ball."
That's pretty incredible to read, but with the rapport that we've seen built between those two guys, it's not too shocking. The Buccaneers are now gearing up for a playoff push down the home stretch, and the duo of Winston and Evans will be one that could help propel them towards a Wild Card spot.
---
---