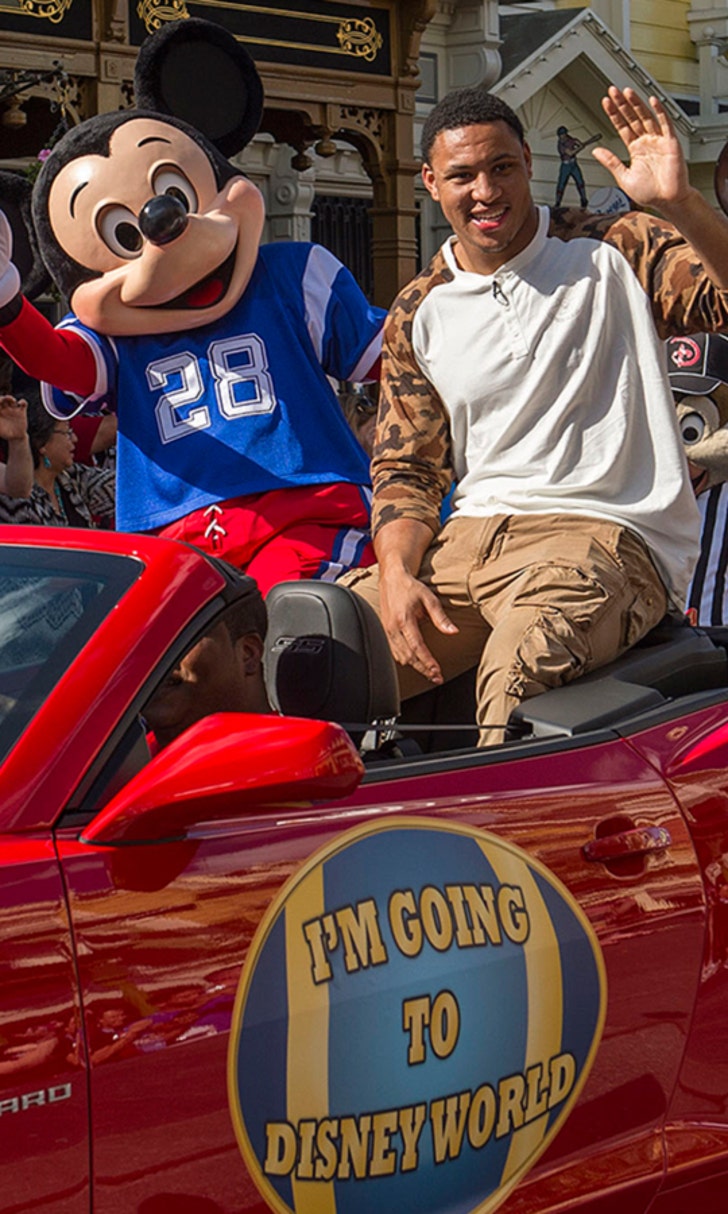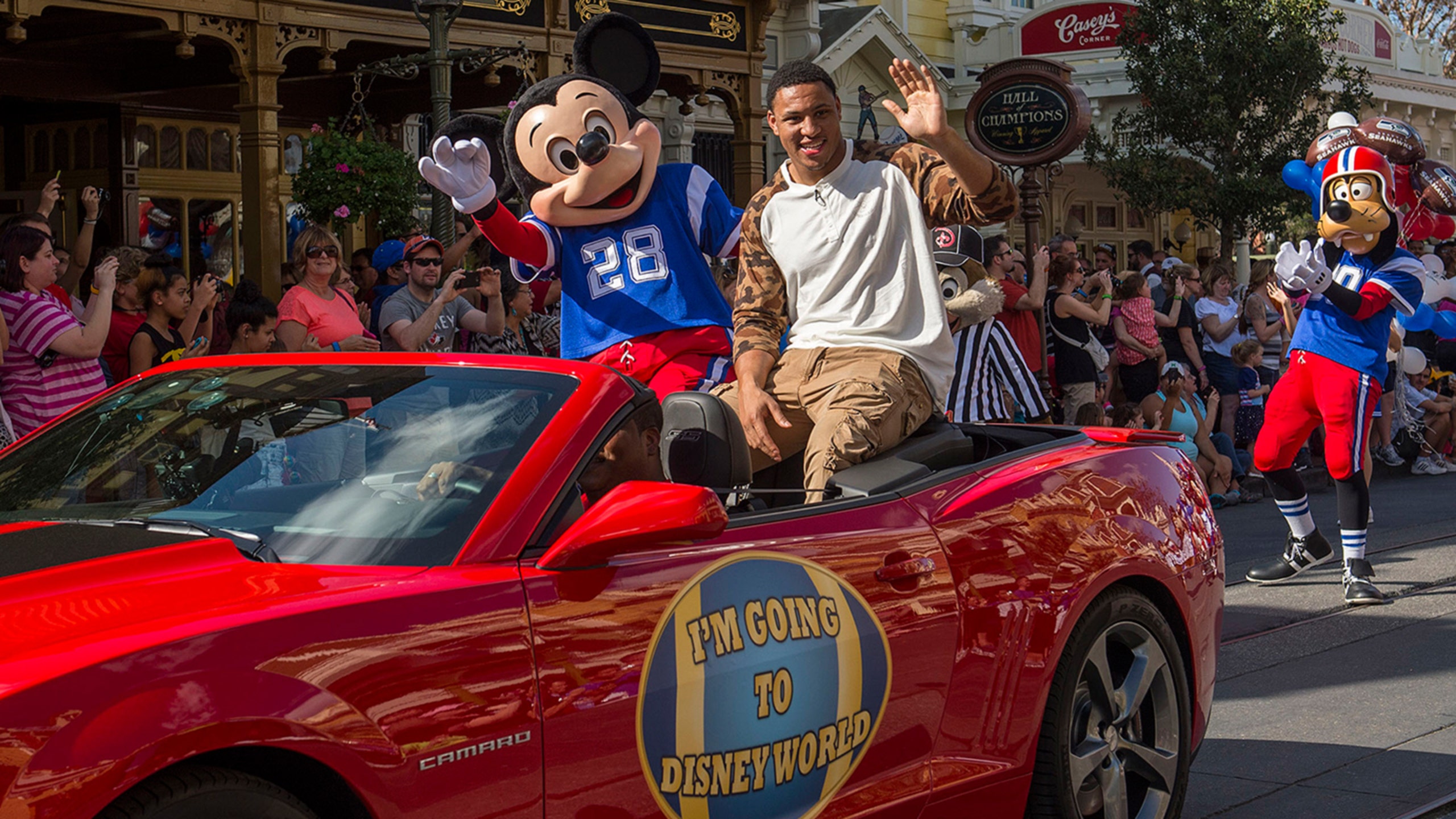 'I'm going to Disney World!': History of the iconic phrase at the Super Bowl
BY foxsports • February 4, 2016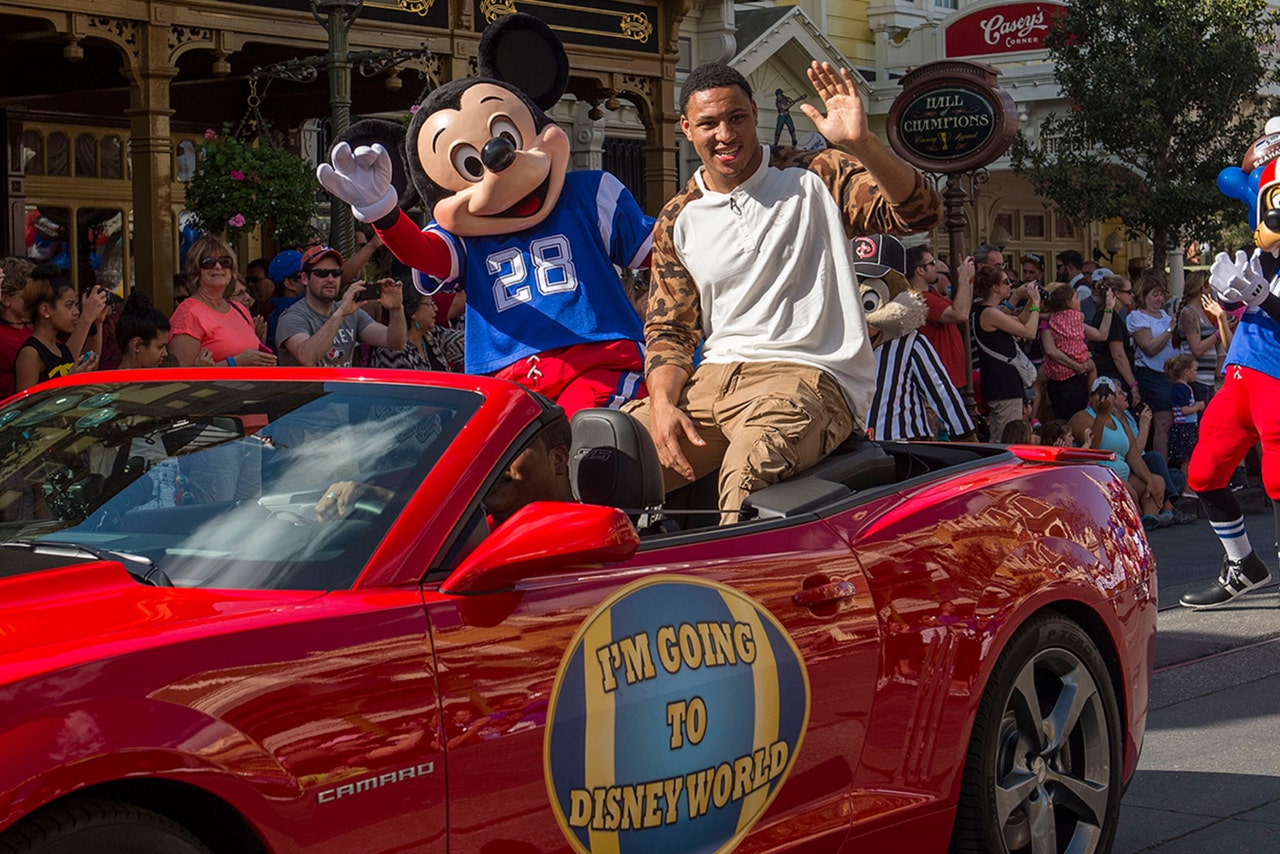 We see it every year, after the Super Bowl, a player from the winning team is asked, "What are you going to do next?" and they respond, "I'm going to Disney World!" or "I'm going to Disneyland!"
But how did this iconic catch phrase become a staple in Super Bowl celebrations?
It was concocted in 1987 by Jane Eisner, the wife of former Disney CEO Michael Eisner, according to ABC:
Fry told ABC that in Eisner's 1998 memoir, Work In Progress, the former CEO and his wife were having dinner with Star Wars creator, George Lucas, and the first people to fly around the world without stopping, Dick Rutan and Jeana Yeager.

"It was late and the conversation hit a lull as we waited for our food," Eisner wrote. "So I asked Dick and Jeana, 'Well, now that you've accomplished the pinnacle of your aspirations, what could you possibly do next?' Rutan responded, without hesitation, 'I'm going to Disneyland' And of course I go, 'Wow, that's cool! You made the right choice.' But my wife interjects: 'You know, that's a good slogan.'"
A plan was then put into place, and both Super Bowl XXI quarterbacks were asked to participate in the commercial if their team were victorious.
According to a 1987 story from the Spokane Chronicle, John Elway and Phil Simms were both approached by Disney about the deal:
They would each get $75,000 for a commitment that the winning quarterback would say "I'm going to Disneyland" as he walked off the field after the game.

At first, Simms was hesitant. When told Elway agreed, Simms did too.
As the final seconds ticked off the clock, with the Giants leading Broncos 39-20, Simms was asked to say "I'm going to Disney World!" and "I'm going to Disneyland!" Simms told For The Win. And the rest, they say, is history.
Every Super Bowl MVP since (with the exception of 2005, when there was no Disney World commercial), has uttered the motto, and has been treated to a celebratory parade at the Disney park of their choice.
---
---