Here's what happened the last time the Patriots and Falcons met
BY Cameron DaSilva • January 23, 2017
The New England Patriots and Atlanta Falcons will meet in Super Bowl LI on Feb. 5 with Tom Brady seeking his fifth ring and Matt Ryan his first. Taking into account how different these two teams have been over the course of the past 15 years, it's no surprise to see how little familiarity they have with each other. The Falcons and Patriots have played only 14 times in their history with New England leading the all-time series 7-6.

Their lack of matchups with each other is the result of the fact that they meet only once every four years – or every three years from 1977 to 2001. The last time these two teams played – Week 4 of the 2013 season – things were very different. Sure, the main cogs were still in place – Matt Ryan, Tom Brady, Julio Jones, Julian Edelman – but the rest of the rosters weren't exactly similar to the way they look today.

For the Falcons, they have to hope the results are different, too.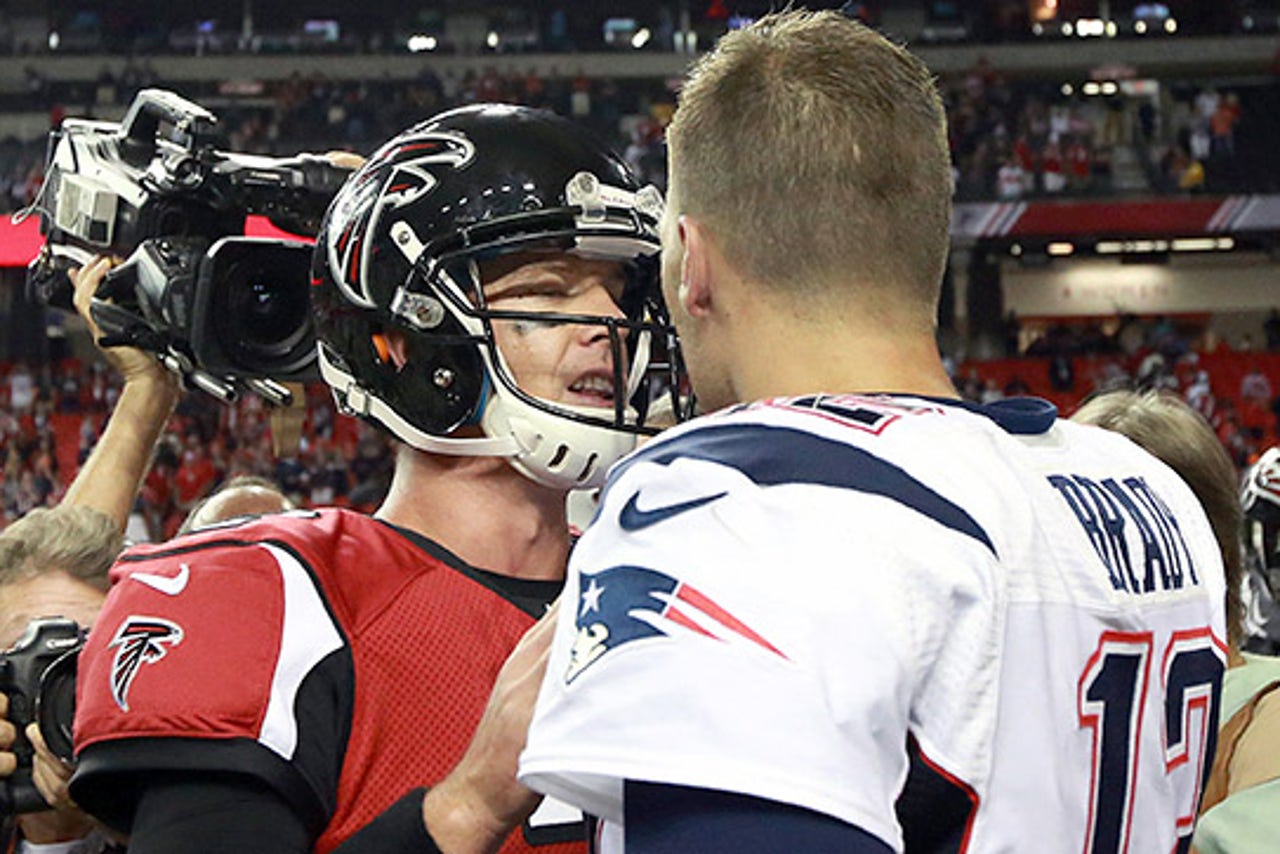 The Patriots won that game 30-23, and not surprisingly, it was a shootout between Brady and Ryan. Brady completed 20 of 31 passes for 316 yards and two touchdowns, posting a stellar 119.8 rating. Ryan nearly went blow for blow with him despite throwing nearly twice as many passes, racking up 421 yards and two touchdowns with one interception.

The biggest difference between the two quarterbacks was not just the interceptions, but the big plays Brady was able to hit on. He completed two passes of 40-plus yards – one to Julian Edelman for 44 and another to Kenbrell Thompkins for 49 after a double-fake by Brady in the backfield.

Ryan also hit a pair of big plays to Julio Jones and Harry Douglas, but with 54 attempts, he averaged only 7.8 yards per attempt compared to Brady's 10.2 mark. That doesn't mean Ryan wasn't impressive in his own right, but he did make a few mistakes. With the Falcons trailing 7-3 in the second quarter, Ryan badly missed a wide-open Roddy White on fourth-and-2 from the 7-yard line. It would have put the Falcons inside the 5 with a good chance of taking the lead.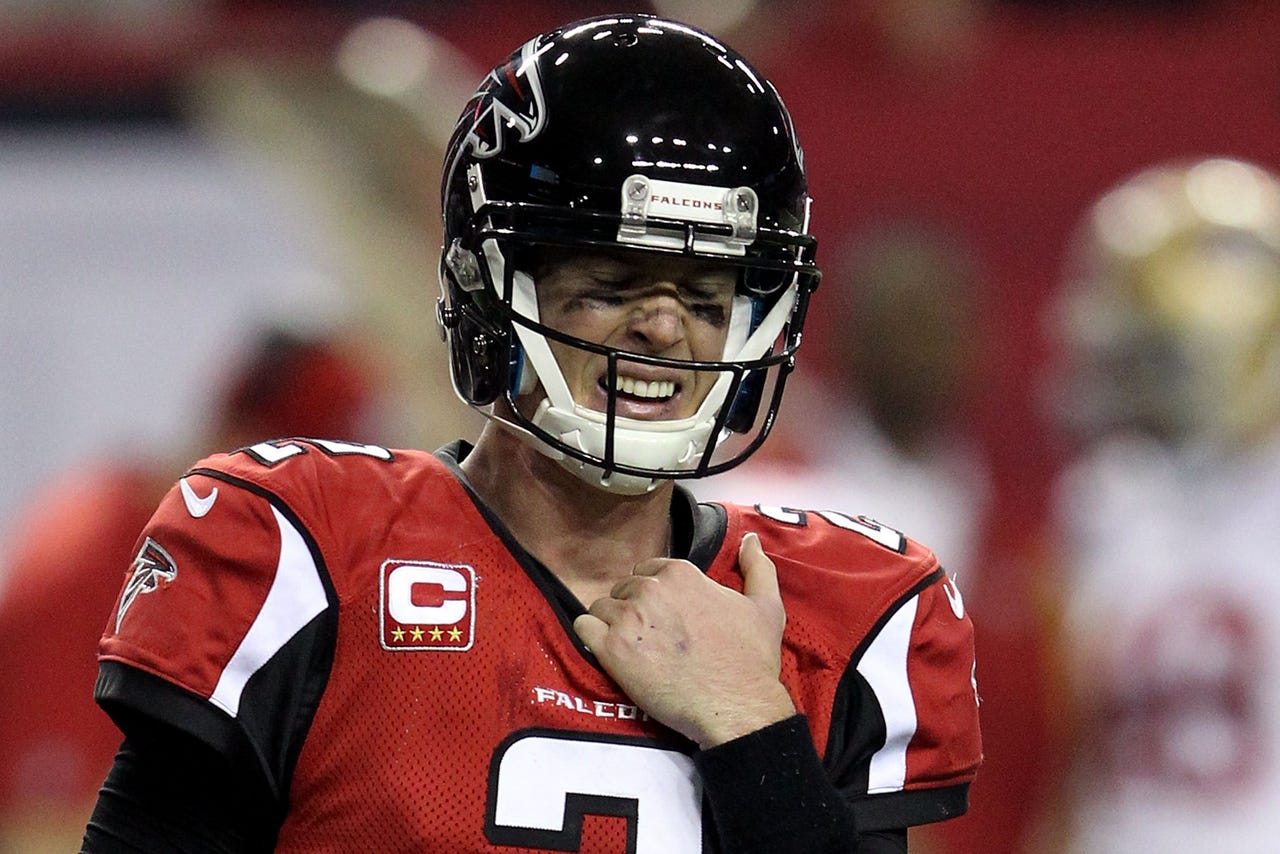 In the fourth quarter, Ryan targeted Jones deep but was picked off by, wait for it, Aqib Talib. The interception all but sealed the Patriots' win with New England already up 27-13. The Patriots tacked on a field goal to make it 30-13 before the Falcons scored two touchdowns to make the score seem much closer than it actually was.

Ryan has obviously grown and improved greatly since that game, and he'll have to be better if the Falcons hope to upset the Patriots this time around. Missing open receivers on fourth down can't happen, nor can turnovers while trailing to New England.

The stars of the game weren't just at quarterback, though. Tony Gonzalez caught 12 passes for 149 yards and two touchdowns, while Julio Jones had 108 yards on six catches. Neither Devonta Freeman nor Tevin Coleman had been drafted by the Falcons at this point, as Jacquizz Rodgers was the lead back. He rushed for 32 yards on seven carries, while Jason Snelling added 26 yards on eight carries. Those were the only rushing attempts the Falcons had in that game, proving they're a much more balanced offense this time around.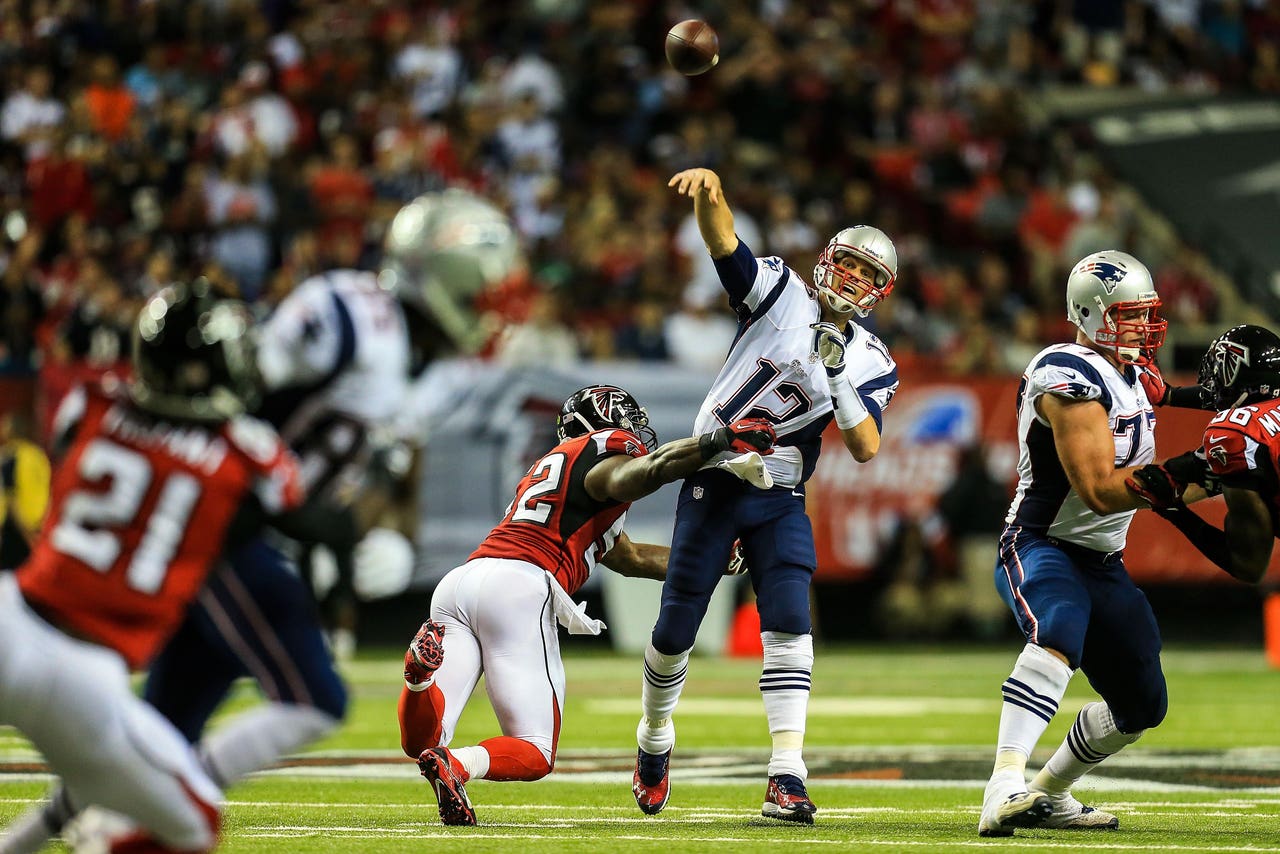 As for the Patriots, their ground attack was strong thanks to a familiar face. LeGarrette Blount rushed for 64 yards on just nine carries as the backup to Stevan Ridley, who had 53 yards on 11 carries. New England's backfield resembled the one they have today with Blount being the power back and Ridley and Brandon Bolden providing a boost in the passing game – much like the way Dion Lewis does.

Brady hit eight different receivers in the victory, but only two had at least three catches: Julian Edelman (seven) and Kenbrell Thompkins (six). Rob Gronkowski was injured as he is for the Super Bowl, but the duo of Edelman and Thompkins made up for his absence. They combined for 245 yards and a touchdown on 20 total targets.

Things are noticeably different now than they were three years ago, but many of the key playmakers are still in place: Brady, Ryan, Blount, Edelman, Jones. On defense, the Patriots still have Devin McCourty and Dont'a Hightower, but the personnel has changed a great deal. The same goes for the Falcons with Robert Alford and Jonathan Babineaux remaining on the roster.
---
---