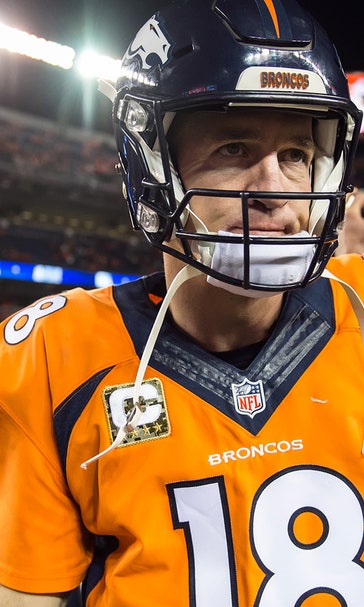 Favre congratulates Peyton on breaking all-time passing record
November 15, 2015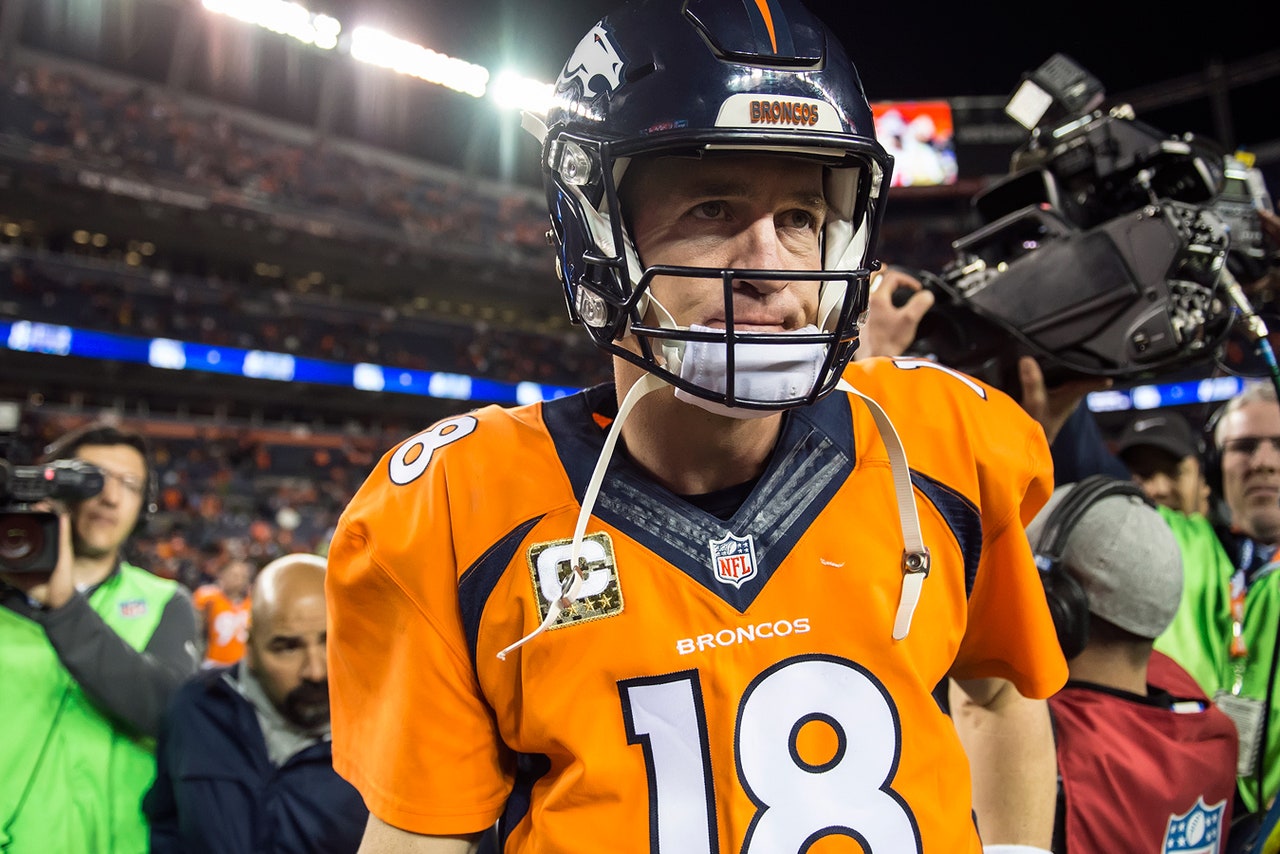 Denver Broncos quarterback Peyton Manning may have had one of the worst performances of his career on Sunday, but he did so etching his name in history. 
Manning, who broke Brett Favre's all-time passing record, was benched after throwing four interceptions during a 29-13 home loss to the Kansas City Chiefs. 
After the game, Manning was congratulated by Favre: 
In only how he can, Brett Favre sends along congrats to Peyton Manning.

Posted by Denver Broncos on Sunday, November 15, 2015
"Peyton, I'm in a tree stand," Favre said. "Yeah, you've interrupted me again. Man, I'm very happy for you. Congrats. But now you have to take them all away. Good luck, man. You're the best."
Manning finished the day with just 35 yards on 5-of-20 passing, zero touchdowns, four interceptions, two sacks and an almost unheard-of zero passer rating before being benched late in the third quarter in favor of longtime backup Brock Osweiler.  
Manning entered the day with 71,836 yards through the air, 2 shy of Favre's record and tied with Favre with 186 victories.  
"I thought I felt good enough to play," Manning told The Associated Press. "Maybe it was a false feeling or a wrong feeling."
Knowing the Broncos (7-2) were already missing several stars, Manning gutted it out, telling his coach and athletic trainer he felt fine even though he's been dealing with a sore right foot, throbbing ribs and aching right shoulder.
"By going out there and trying to help the team," Manning lamented, "I ended up hurting the team." 
The game was halted after Manning's milestone throw, and Joe Horrigan from the Pro Football Hall of Fame secured the ball.
"I think that's an awkward situation to have any type of stoppage of play, in the middle of a game," Manning said. "I wasn't off to the best start." 
— The Associated Press contributed to this report.
(h/t Broncos' Facebook page)
---
---