Doug Pederson explains why the Eagles aren't interested in Jeremy Maclin 'at this time'
June 8, 2017

The Kansas City Chiefs made a surprising move last week by releasing former Pro Bowl receiver Jeremy Maclin just two years into a five-year, $55 million deal. He struggled to fit into the Chiefs' offense this past year, struggling to put up similar numbers to the ones he posted with the Eagles.

Among the teams interested are the Ravens and Bills for obvious reasons, and Maclin has visited both up to this point. One team that isn't interested, however, is Philadelphia. Doug Pederson debunked the rumor that the Eagles are interested in a reunion Thursday, saying they're not looking into signing him "at this time."

"Love the guys that we have," Pederson said at his news conference. "Listen, we're always constantly looking and obviously trying to better our roster at every position, but at this time, I'm very pleased with what we're working with and what we have. We have some young talent that's playing extremely well. Going forward, next week and on into camp, that's what I'm trying to see, is where our young guys are and how well they can handle the workload with what we're trying to do offensively and our passing game."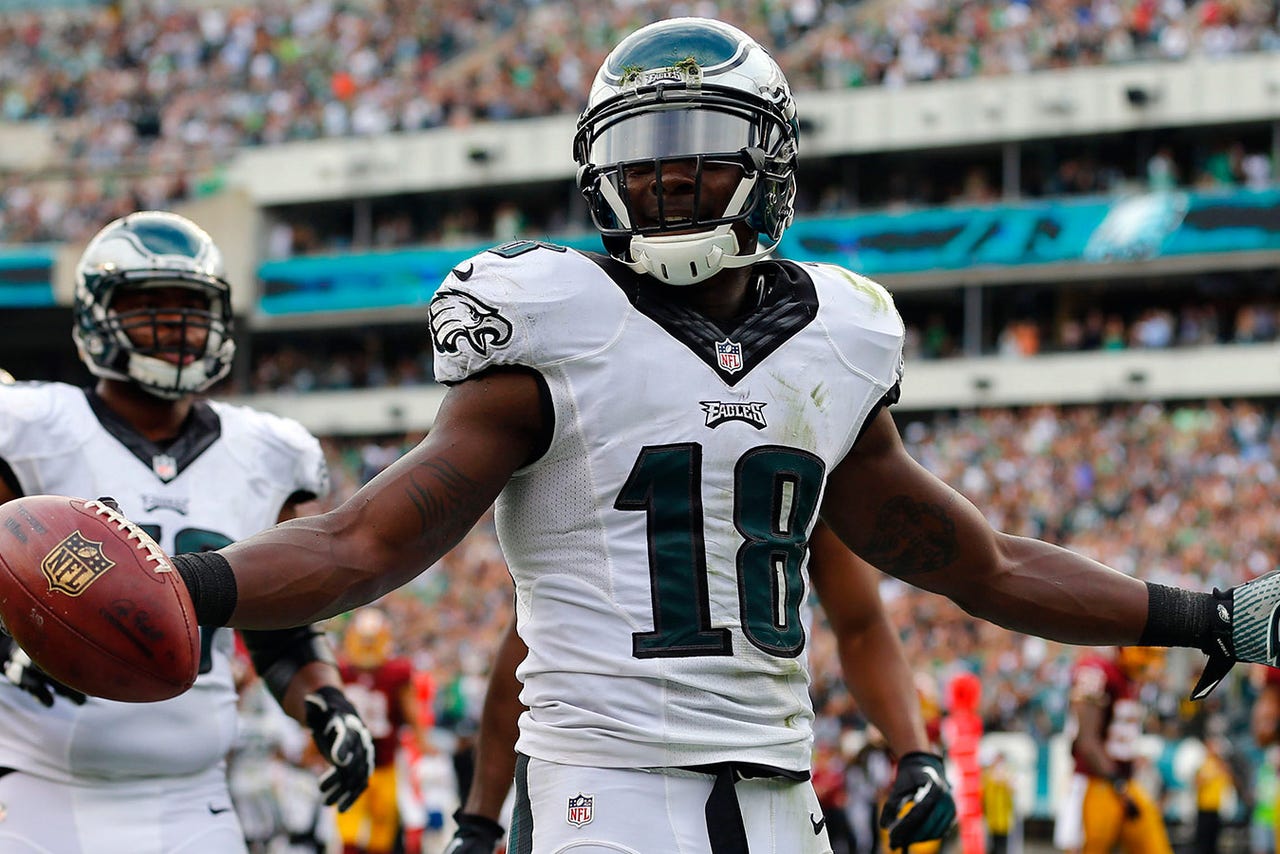 It should come as no surprise that his lone good season in Kansas City came in 2015, when Doug Pederson was the offensive coordinator. That year, he had a career-high 87 catches for 1,088 yards and eight touchdowns. When Pederson left, though, his production dropped.

That's precisely why Maclin had been linked to the Eagles by some, allowing him to reunite with Pederson and join an offense that's rebuilding at wide receiver. Philadelphia currently has Alshon Jeffery, Torrey Smith, Jordan Matthews and Nelson Agholor in the mix, but the latter two struggled in 2016, and Smith is past his prime.

Maclin's destinations will likely come down to Buffalo and Baltimore, which are the only two cities that he's visited so far.


---
---