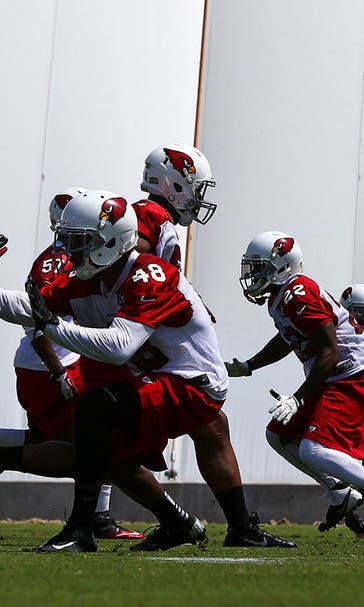 Cardinals players back on the practice field
April 20, 2015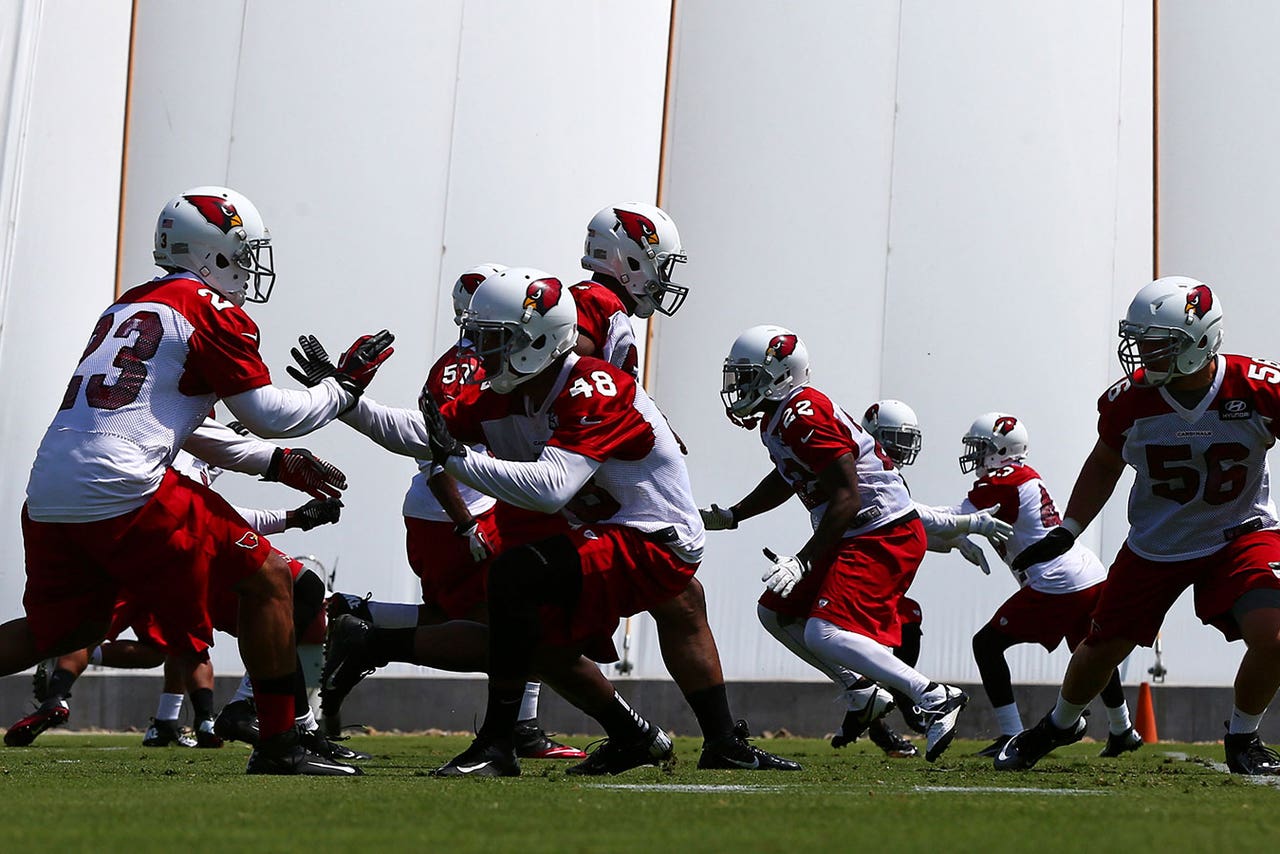 The Cardinals were back on the field Monday together for the first time since being defeated in the playoffs last season.
Expectations are through the roof this year for Arizona with new free agents and getting some old players back from injury.
There was definite excitement in the air as the 2015 season is quickly approaching. 
"We've been around football all our lives," cornerback Patrick told told the Arizona Cardinals official website. "For me, I miss the camaraderie being around the guys. I miss the locker room smell, making fun, having jokes out on the field. There's nothing like it. To be back is definitely a joy."
Players seem to understand the importance of being together at this time. Safety Deone Bucannon tells the official team site, "It doesn't seem that big, but just seeing each other's faces, continuing that relationship, it's important. When we're on the field, it's creating that trust. It definitely makes a difference."
The way the players are talking about their experience from last year, it's sounding more and more like Super Bowl is the only thing on everyones mind.
"(We've) been texting the whole offseason just figuring out ways to get better," Peterson said. "Our minds are always moving because we were so close late year. We knew what it took, and now we're going to be that much hungrier to get us to that next step."
Everything sounds promising down in the desert. Focus will shift over to the draft in the coming weeks, but for now all is good down in Arizona.
h/t (Arizona Cardinals)
---
---