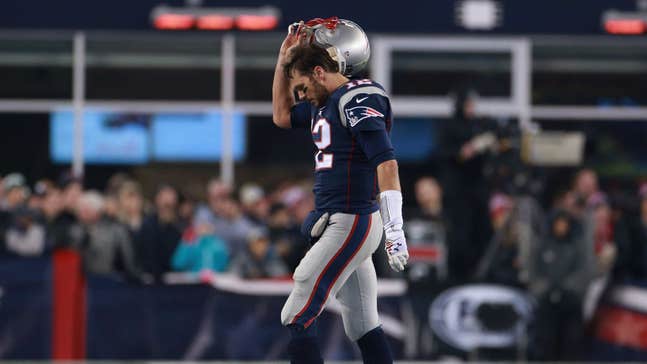 Brady: If I turn the ball over twice, we're not going to win many games
Published
Dec. 7, 2015 9:43 a.m. ET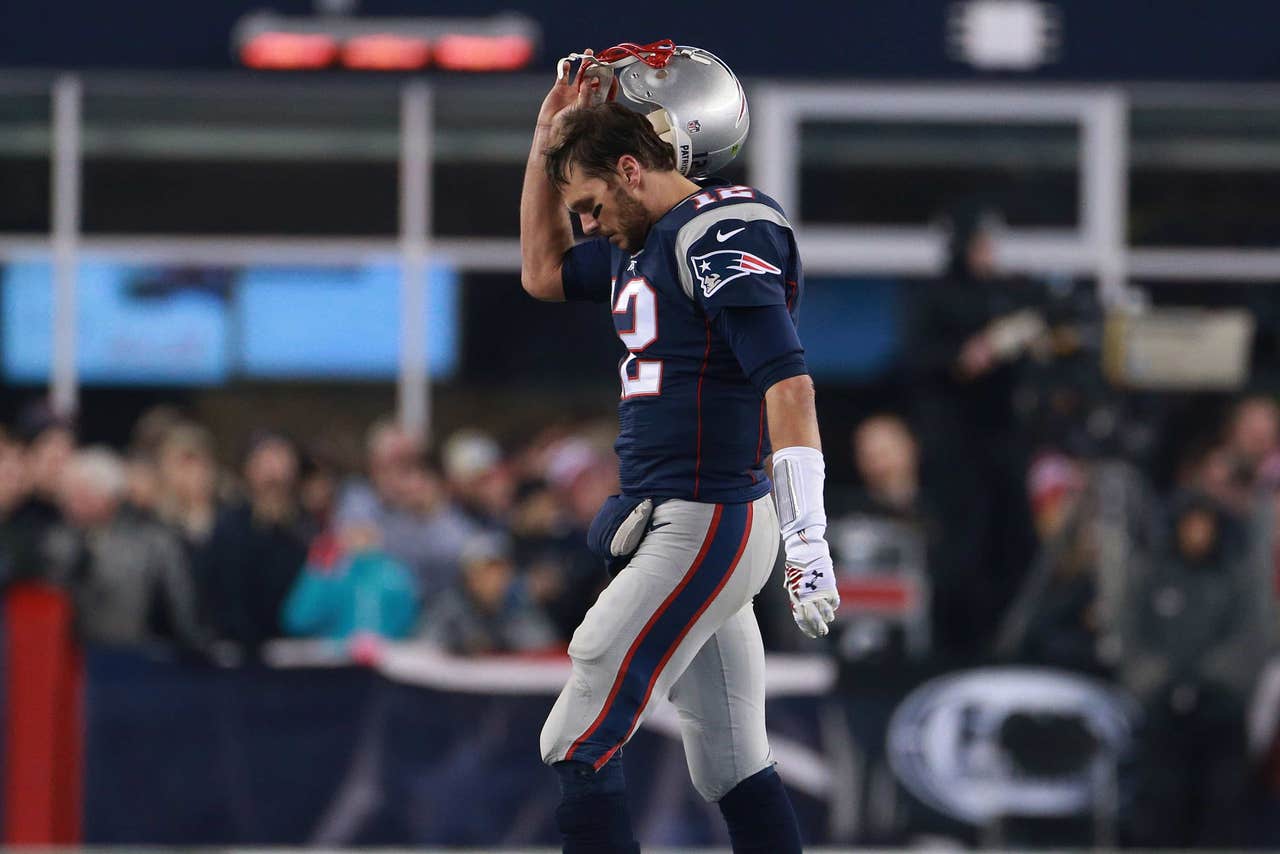 For the second consecutive week, the New England Patriots blew a 14-point lead, dropping to the Philadelphia Eagles, 35-28. They fell to 10-2 on the season after losing back-to-back games for just the fifth time since 2003.
Surprisingly, a big reason for the Patriots' collapse against the Eagles was due to Tom Brady's inability to protect the football. After starting the game well, Brady threw two interceptions in the second half -- one of which was returned 100 yards for a touchdown.
After the game, Brady took the blame, saying he needs to do a better job taking care of the football.
"We've got to do a better job. I think that's just what it comes down to. No one can do your job for you and the execution of certain plays," Brady said in his press conference. "There's no one, well, tonight there were a couple of people who threw it [Brady caught a pass from Danny Amendola just before his second interception], but I'm the person that throws it the most, and I've got to make good decisions with the ball. If I turn the ball over twice, I don't think we're going to have the chance to win many games, so I think that's what it comes down to."
Brady's two interceptions in the end zone doomed the Patriots, but all of the blame can't be put on his arm. There was a clear miscommunication between Brady and Brandon LaFell on the second interception, with LaFell cutting his route short. Brady's receivers also dropped 33 percent of his completions, which is an extremely high number.
Even still, turnovers and lapses on special teams played a huge role in the loss, as did the Patriots' lack of receivers. Missing Rob Gronkowski and Julian Edelman clearly hurt Brady and the offense, and they could continue to struggle until they return.
(h/t ProFootballTalk)
---
---