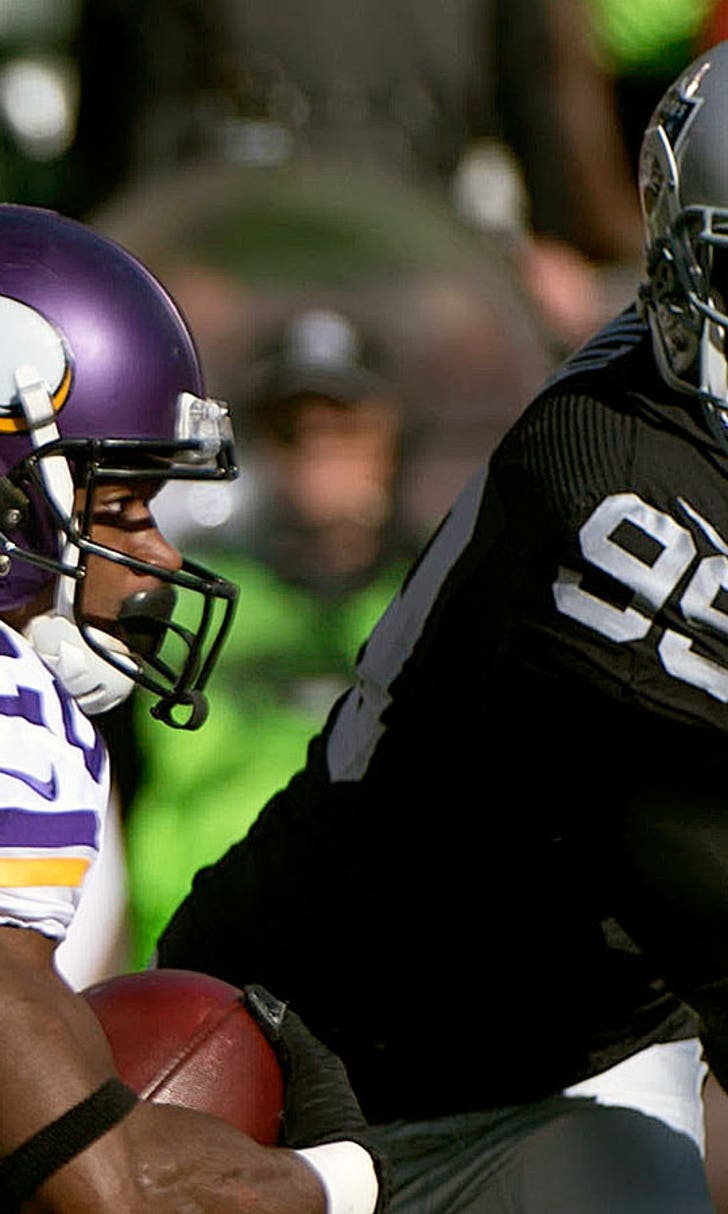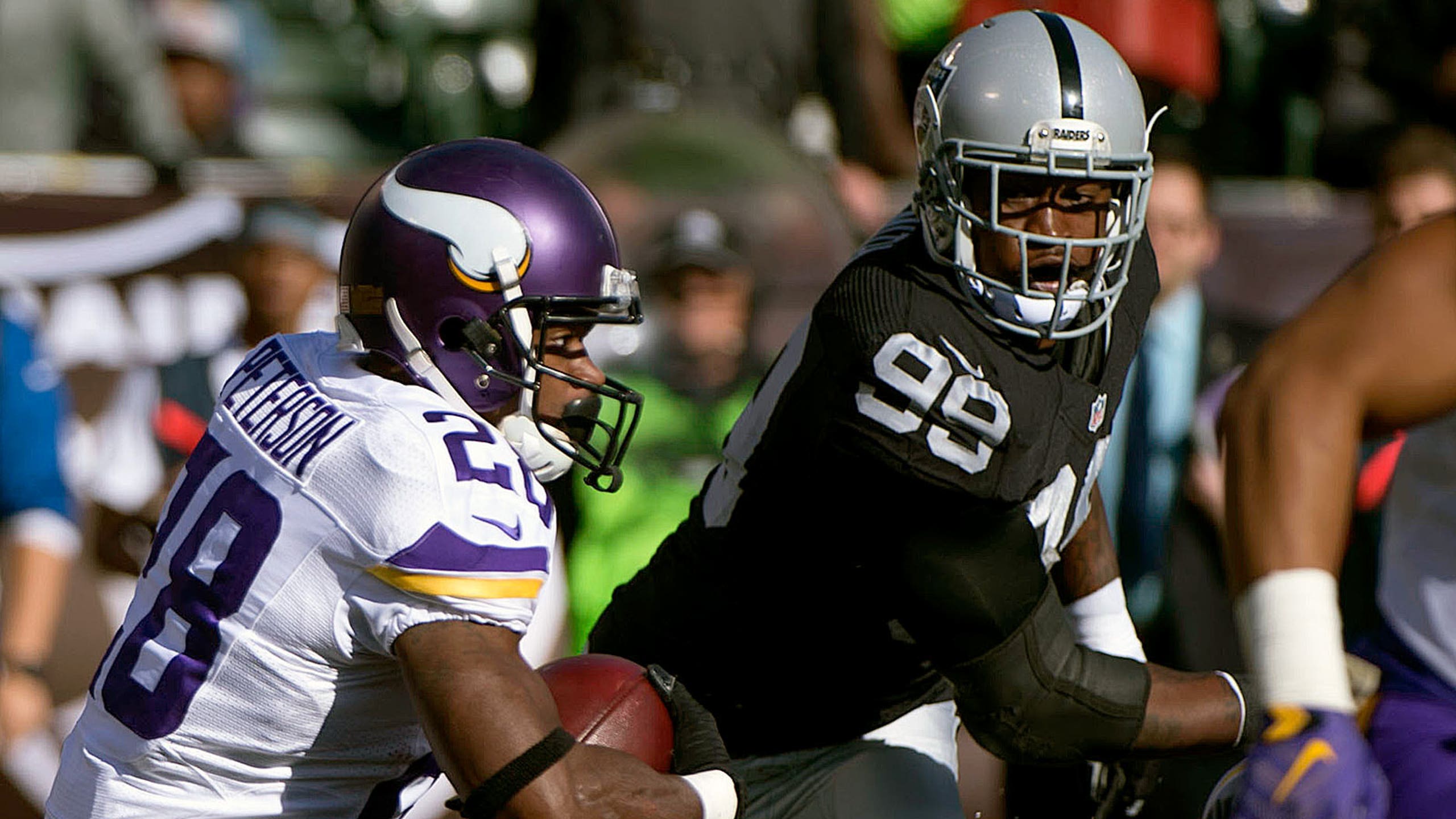 Aldon Smith is already eagerly awaiting his 2016 Raiders return
BY foxsports • November 18, 2015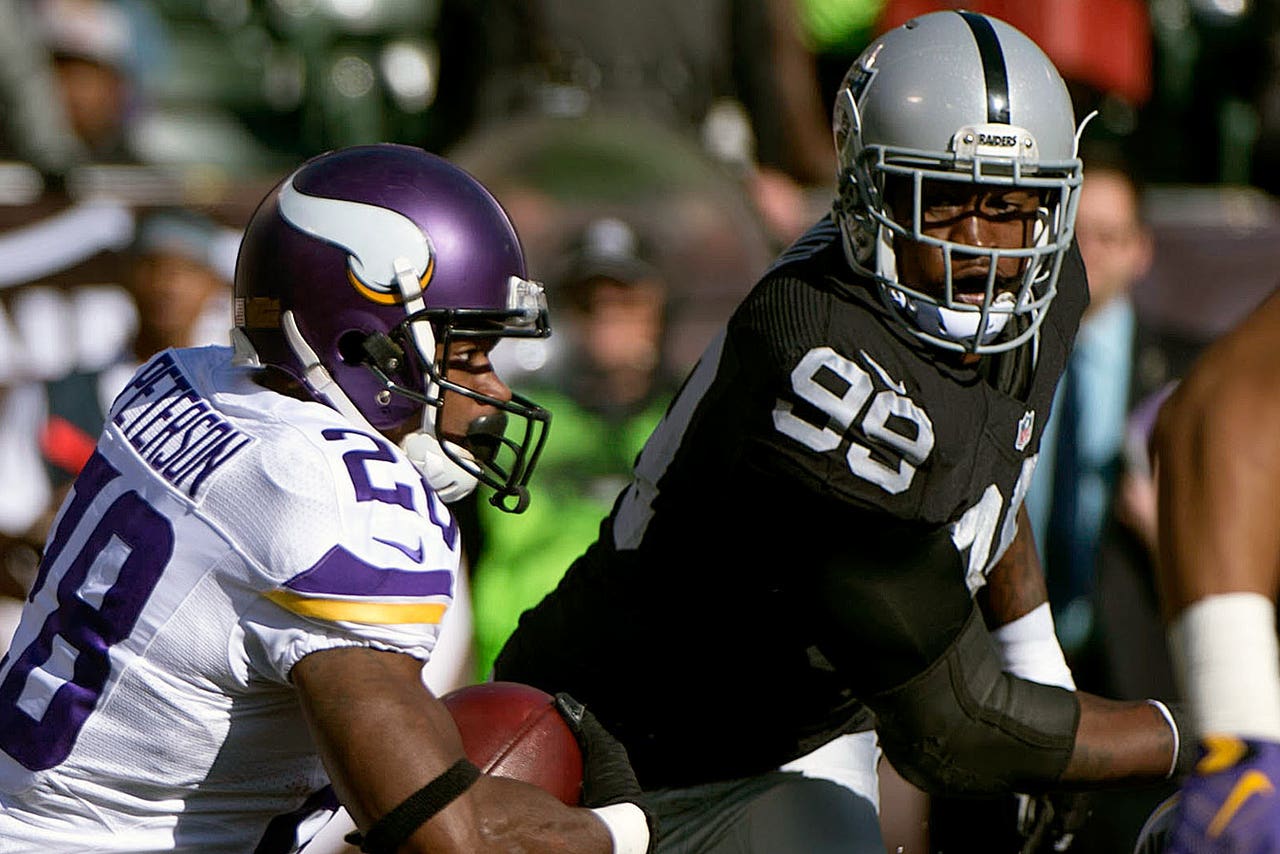 The Raiders added Aldon Smith with a league suspension looming over his head.
That ban has crashed down. Smith is still a Raider, and for that, he's eternally grateful.
"First, I want to thank the Raiders, my teammates, the fans, our coaches and our owner for supporting me throughout all of this," Smith said in a statement. "I am taking this time to work on myself and become the man I need to be, my team and organization needs me to be, and I know I can be."
It's an all-too-familiar refrain from Smith. 49ers executives hoped he'd clean his act up after a nine-game suspension last year, but the star pass-rusher still found trouble.
His latest legal run-in stems from misdemeanor counts of hit-and-run, drunken driving and vandalism. But Smith can apply for reinstatement in 10 months and promises to prove he's no longer a troublemaker.
"I had lost my love for the game and it led me to some poor choices, but I am thankful to the Raider organization for believing in me this season and will continue to better myself and grow from my experiences," he said. "I look forward to rejoining the team next year."
---
---