National Football League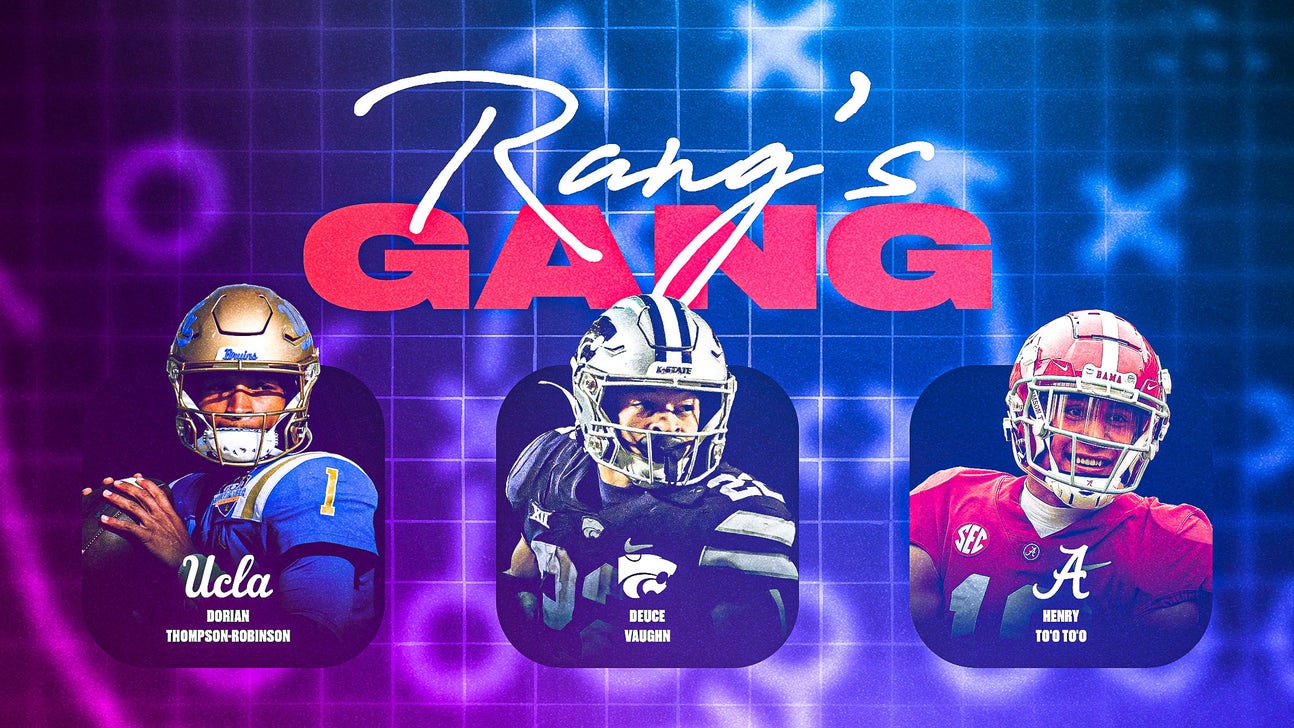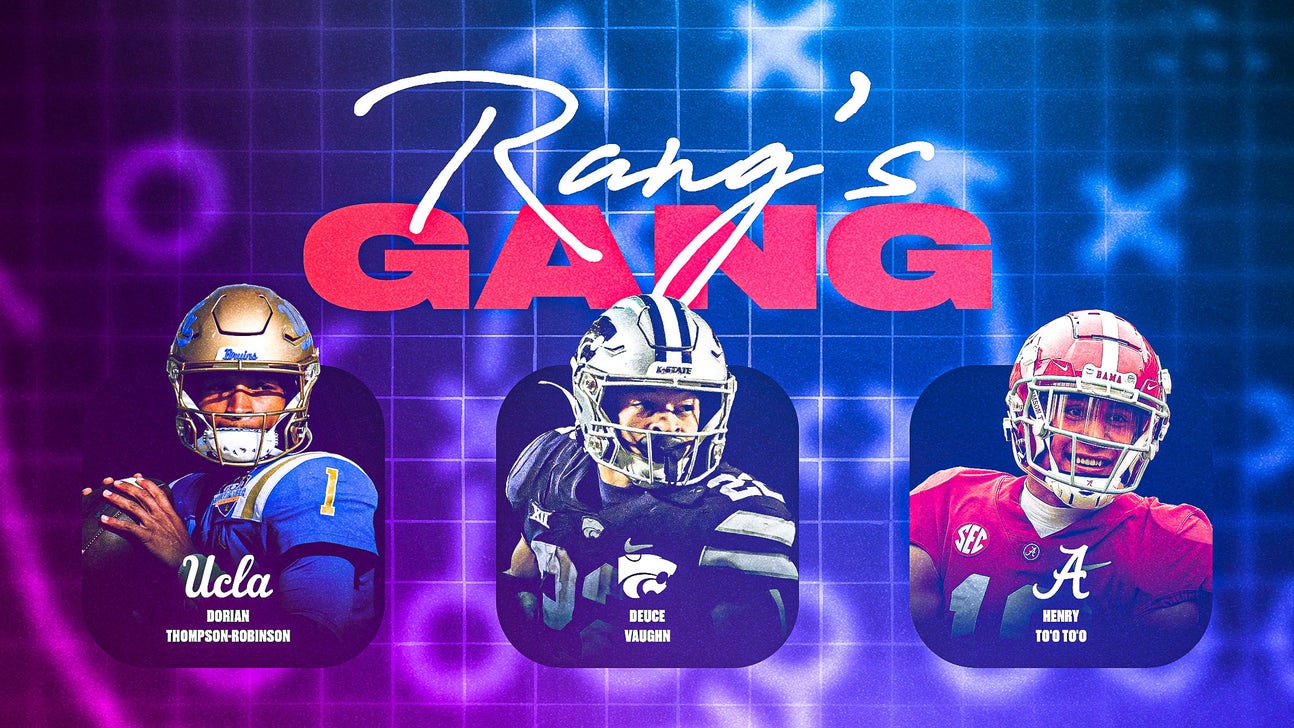 National Football League
2023 NFL Draft sleepers: Rob Rang's 10 favorite Day 2 and 3 prospects
Updated
Apr. 26, 2023 9:21 a.m. ET
After evaluating hundreds of players over the course of a season, it is impossible not to develop a few favorites.
Some of mine this year include Texas running back Bijan Robinson, Florida quarterback Anthony Richardson and Iowa's Lukas Van Ness, but many feel the same way about these first-round cinches, so the goal here is to highlight players expected to be drafted outside the top 50.
The term "sleeper" casts such a wide net, with some reserving the word for only late-round and undrafted prospects, while others see it as an appropriate description for any player falling out of the consensus first-round conversation.
So take this list for what it really is: a top-10 team comprised solely of my favorite Day 2 and 3 prospects for the 2023 NFL Draft.
Steve Avila, OL, TCU
These players are listed alphabetically, but it is appropriate that Avila heads off the list as the burly blocker truly is one of my favorite prospects in this class, regardless of position. 
Let's start with his size. At 6-foot-3 and 332 pounds, Avila has the square-ish frame that makes it naturally difficult for defensive linemen to get around him. He also possesses disproportionately long arms (33") for this blocky build, which makes the 28 repetitions he posted in the bench press that much more impressive. He's as well-schooled and battle-tested as any blocker in this class, logging starts at center (17), left guard (15), right tackle (two) and right guard (1) with his entire high school career spent at left tackle. And Avila was the epitome of grit and toughness during his time at TCU, playing in all 47 games the Horned Frogs competed in the past four years, as well as accepting his invitation to the Senior Bowl, where he was arguably the most dominant interior offensive lineman in Mobile. 
The all-star game setting should have answered any questions scouts might have on Avila, but frankly, he didn't need to compete there after solid showings against Jalen Carter and Georgia in the national championship, as well as Mazi Smith and Michigan in the Fiesta Bowl. NFL teams are typically hesitant to use first-round picks on interior linemen, but Avila warrants that consideration and certainly should be off the board by the end of the second round.
Sam LaPorta, TE, Iowa
This year's tight end class has generated a great deal of buzz, and for good reason – in nearly 25 years of evaluating college prospects, it is truly one of the best classes I've seen. But only recently has LaPorta begun to get his due. Slightly smaller than some of this year's other top-rated tight ends at 6-foot-4 and 246 pounds, LaPorta doesn't pass the eye test with the flying colors that the aforementioned Avila might but he's solidly built, demonstrating greater contact balance and desire after the catch than many of the bigger prospects available this year at the position. And the soft, reliable hands he offers — as well as the quickness and savvy as a route-runner — guarantee that he will quickly become his quarterback's best friend, as LaPorta proved to be at Iowa, leading the Hawkeyes in receptions and receiving yards the past two seasons.
Look, I'm intrigued by the safety (Notre Dame's Michael Mayer), size (Georgia's Darnell Washington) and scoring ability (Utah's Dalton Kincaid) offered by other top-rated tight ends in this class. But LaPorta might offer the best value of the group.
Isaiah McGuire, DE, Missouri
Like the tight end class, this year's crop of edge rushers is outstanding, both in terms of high-end talent and depth. That is the only reason McGuire was left off my personal top-10 rankings of the edge rushers in this class (https://www.foxsports.com/stories/nfl/2023-nfl-draft-edge-rusher-prospect-rankings-scouting-reports-will-anderson-leads-deep-group), as in a normal year he would easily qualify. This year, due to the fact that there are so many talented edge rushers, McGuire might still be on the board well into the third, where I think the future NFL starter will eventually prove a steal. 
At a rock-solid 6-foot-4 and 268 pounds, McGuire has a pro-ready build and game, showing power, balance, toughness and improving production against the run and pass, alike, generating 31 tackles for loss and 17.5 sacks while playing all 35 of Missouri's games the past three years, starting 33 of them.
Jalen Moreno-Cropper, WR, Fresno State
In quarterback Jake Haener, the Bulldogs have another of this draft's most popular sleepers. But given the sheer number of analysts singing his praises, I'll save my pick at quarterback for someone else while tilting some of the spotlight on Moreno-Cropper, the speedy pass-catcher who will join him as an NFL draft pick this week. 
Like a lot of this year's receiver class, Moreno-Cropper lacks ideal bulk, measuring in at just 5-foot-11 and 172 pounds at the Combine. Receivers this slight must be ultra-quick, and he proved himself to be exactly that in Indianapolis, clocking a 4.40-second time in the 40-yard dash. I think he has some of the best feet in this class. A former three-star recruit, Moreno-Cropper grew up just outside of the Fresno State campus and turned down several PAC-12 schools to sign with the program. 
He was Haener's security blanket the past two seasons (and led the team in catches, yards and touchdowns in 2020 before Haener arrived, as well). At a program known for producing quality receivers (like Davante Adams, for example), Moreno-Cropper leaves as one of the most productive receivers in school history with 220 receptions for 2701 and 21 scores, including five more as a runner. He is likely to be the last of the players in this article to be selected, but a late-round investment in Moreno-Cropper could pay off big down the line.
Clark Phillips III, CB, Utah
While on the topic of speedy playmakers from this class who I think can overcome their lack of ideal size, let's shift to Phillips, arguably the best pure man-to-man cover corner in the 2023 draft. This former four-star recruit out of the football-rich community of Orange County in California flirted with Alabama, Georgia and Texas and actually had plans to play at Ohio State until then-defensive backs coach Jeff Hadley left to take over as head coach at Boston College, causing Phillips to switch on signing day to Utah, giving its head coach Kyle Whittingham the most celebrated recruit in program history. 
What I love about Phillips, though, is how completely he justified all of the hype, starting all 31 games of his career and emerging as the most feared ballhawk in the PAC-12 by 2022, leading the pass-happy conference with six interceptions, two of which he returned for touchdowns. At just 5-foot-9 and 183 pounds, Phillips isn't imposing but he's cat-quick, hyper-aware and packs the punch of a bigger man, showing the scrappiness and playmaking chops that I think will make this likely Day Two pick ultimately outperform some of the cornerbacks selected ahead of him.
Jammie Robinson, S, Florida State
Phillips overcomes his lack of ideal size with quickness and confidence in coverage. Robinson offers similar agility from his safety position while also ranking as arguably the most physical player in this class, pound for pound. Robinson was a high school legend in Georgia, helping lead his team (Lee County High) to the 6A championship as the state's Defensive Player of the Year, scoring seven touchdowns on returns that year alone. That fact helped Robinson earn scholarship offers from all of the top programs, including his home-state Bulldogs and Alabama, but he turned them down to play at South Carolina, where he played in all 22 games over two seasons prior to transferring to Florida State for the final two years of his college career after Will Muschamp was fired as the Gamecocks' head coach. 
The 5-foot-11, 191-pound Robinson may not look like much, but he immediately asserted himself as a leader in Tallahassee, leading the team in tackles both seasons and the ACC with four interceptions in 2021.
Dorian Thompson-Robinson, QB, UCLA
So much of the pre-draft talk about this year's quarterback class has focused on the handful of first round candidates — Bryce Young, CJ Stroud, Anthony Richardson, Will Levis and Hendon Hooker — ignoring the fact that DTR has better numbers than any of them. 
I don't just mean career totals, where, as a four-year starter, he simply had more time to throw for 88 passing touchdowns with another 28 on the ground. Thompson-Robinson completed passes at a higher clip in 2022 (69.6%) than even Stroud (69.3%), who I believe is the most accurate passer in this class. He ran for more touchdowns this past season (12) than Richardson (nine), who is an athletic phenom. At the combine, where the strong-armed Levis wanted to show off his cannon, it was DTR who clocked in as the fastest in the annual velocity testing (62) this year, tying some guy named Josh Allen for the fastest yet recorded in Indianapolis since the league added this test in 2008.
Clearly, there is plenty of quantitative evidence to suggest DTR will succeed in the NFL, but the best thing about him may be the things one cannot measure, like his toughness and competitiveness. As mentioned previously, there are plenty who see Fresno State's Haener as this year's version of Brock Purdy. That's cool. DTR's intangibles and production suggest he could be a slighter, speedier Jalen Hurts, who, by the way, was the quarterback on Rang's Gang back in 2020. 
Henry To'oTo'o, ILB, Alabama
Given all of their four- and five-star recruits and the frequency with which they play in nationally televised games, it isn't very often that Alabama players can be accurately described as underrated. But I believe To'oTo'o is this year. 
I see him as the safest of this year's traditional linebacker class, with a path to a starting role in the NFL as direct as the angles he routinely takes to the ball. To'oTo'o has Jedi-like instincts, pointing out what's coming to teammates and consistently beating would-be blockers to the action. Those diagnosis skills make To'oTo'o functionally arguably the fastest linebacker in this class — and he isn't that far off from a numerical standpoint with a very respectable 4.62-second time in the 40-yard dash at 6-foot-1, 227 pounds. Some fans might recall that To'oTo'o began his career at Tennessee, signing with the Vols as a four-star recruit out of California. He immediately starred in Knoxville, starting starting 22 games and recording a career-high 10 tackles for loss back in 2020 prior to transferring to Alabama. 
He heads to the NFL after making 354 tackles, including 31 tackles for loss over 50 career starts, virtually all of it against elite competition. In some ways, To'oTo'o reminds me of another Polynesian linebacker – former USC and Seattle Seahawk star Lofa Tatupu, another former Rang's Gang member.
Deuce Vaughn, RB, Kansas State
Before focusing on Vaughn, let me just say that there are a lot of running backs I like in this class, with Minnesota's Mohammed Ibrahim, Kentucky's Chris Rodriguez, Jr., and Texas' Roschon Johnson other finalists considered for this year's Rang's Gang. And yet, with all due respect to them, the player head and shoulders above them on my list of favorites is Vaughn — all 5-foot-5 and 179 pounds of him. 
By now, I believe anyone reading an NFL Draft article is already quite familiar with Vaughn, the guy who simply led college football in all-purpose yardage last year (1,936 yards), after finishing fourth in 2021 (1,872), scoring 34 touchdowns during that time. And I know what you're thinking… sure, the yardage is nice, but they are inflated by punt and kick returns, like for most all-purpose stars. But they weren't for Vaughn, who returned a total of seven kickoffs for 145 yards over his three years at KSU. 
His production is virtually all as a runner and receiver and he accomplished most of it against elite competition, scampering for this 88-yard touchdown against the aforementioned To'oTo'o and mighty Alabama in his final game at Kansas State, for example. Vaughn is a virtual doppelganger of former KSU and NFL star Darren Sproles and I see similar success for him at the next level, which is to say I think he'll be viewed by some as a sideshow. Until, if I'm right, he winds up in the Pro Bowl as one of the most productive all-purpose players in the league.
Cameron Young, DT, Mississippi State
With just two sacks registered over 42 games at the college level, Young clearly lacks the pass-rushing chops teams are looking for in today's game. But those in search of stout run defenders will appreciate his powerful frame and game. In the context of all the other massive bodies along the defensive line, Young's 6-foot-3, 303 pounds may not sound intimidating. He is one of those players who looks bigger, and more importantly, plays bigger than his listed size. 
Young is a naturally large man, possessing broad shoulders, wide hips, long arms (34.5") and anvils for hands, which help him lockout would-be blockers and re-set the line of scrimmage, forcing ballcarriers to run around the piles of humanity he creates and often into the arms of fortunate teammates, contributing to his rather pedestrian career statistics (106 tackles, nine tackles for loss, two sacks). He slides off blocks smoothly to latch onto and drag down ballcarriers, controlling his zone as well as some of the much more celebrated run defenders often projected as early round picks. Young won't be a fit for everyone, but no one should be surprised if he plays a decade in the NFL, easily justifying the middle-round pick it will take to get him.
Rob Rang is an NFL Draft analyst for FOX Sports. He has been covering the NFL Draft for more than 20 years, with work at FOX, Sports Illustrated, CBSSports.com, USA Today, Yahoo, NFL.com and NFLDraftScout.com, among others. He also works as a scout with the BC Lions of the Canadian Football League. Follow him on Twitter @RobRang. 
NFL Draft coverage from FOX Sports:
---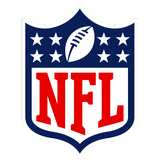 Get more from National Football League
Follow your favorites to get information about games, news and more
---