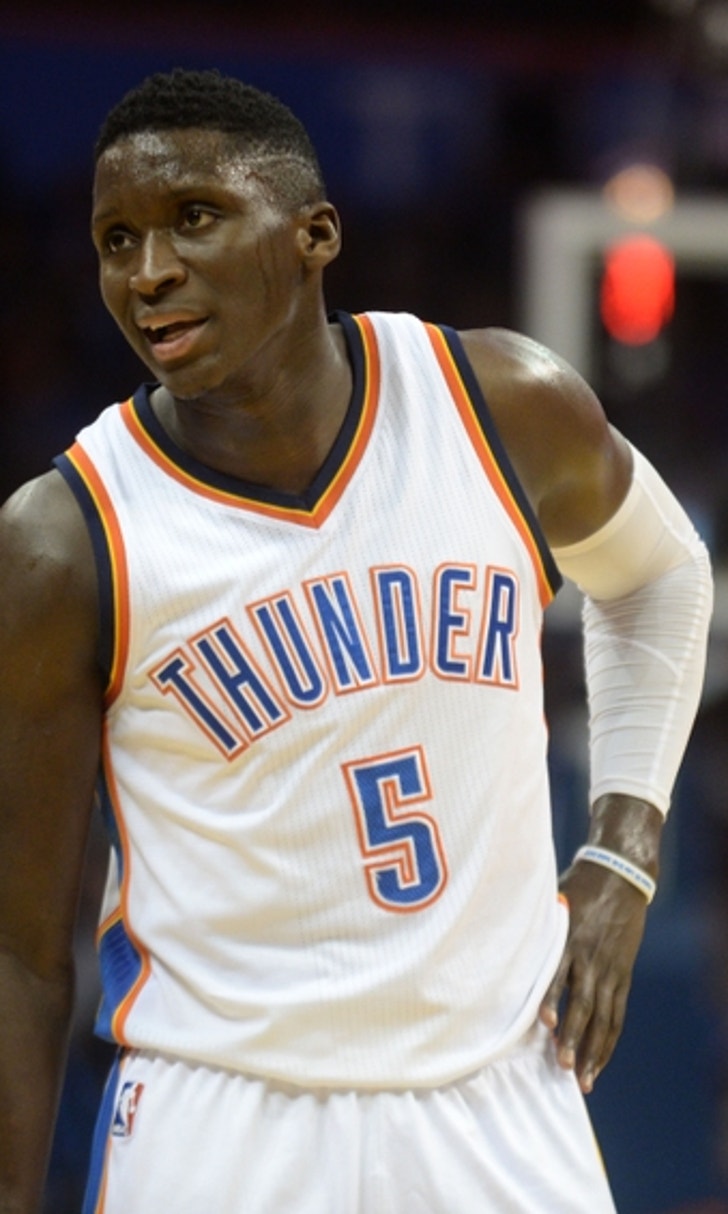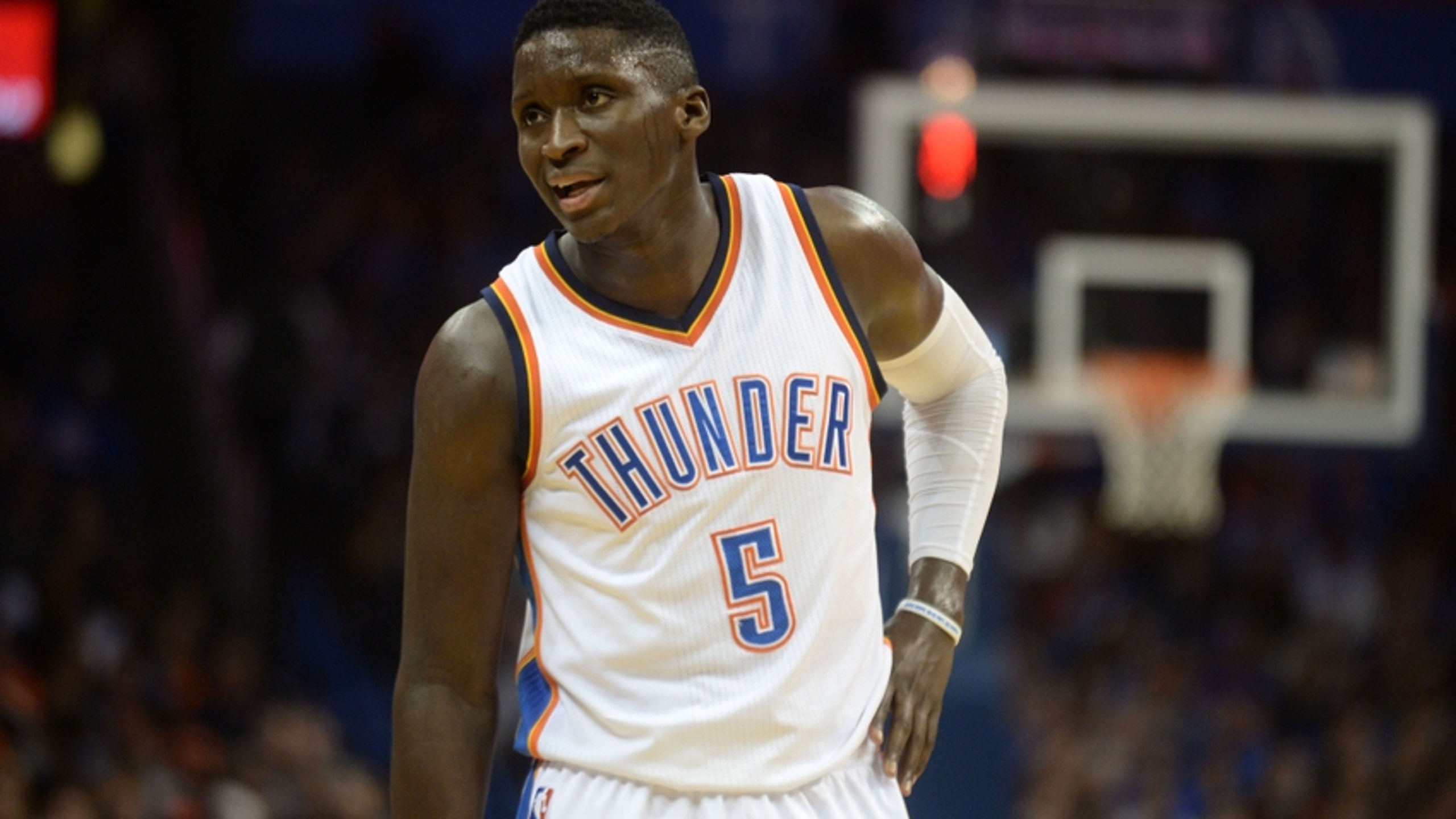 Victor Oladipo's injury has oddly helped out the Thunder
BY Fansided and Tony Heim/FanSided via Thunderous Intentions • December 26, 2016
Dec 11, 2016; Oklahoma City, OK, USA; Oklahoma City Thunder guard Victor Oladipo (5) drives to the basket against Boston Celtics guard Avery Bradley (0) during the first quarter at Chesapeake Energy Arena. Credit: Mark D. Smith-USA TODAY Sports
Victor Oladipo has been out for seven games since spraining his wrist against the Boston Celtics. Although their record has dipped in that span, the Thunder are better off because of it.
First things first. This is not an article about why the Thunder are better off without Victor Oladipo. Because they aren't. They need Oladipo's defense as well as his playmaking ability on offense. So how his injury helped out OKC?
It's pretty simple.
With Oladipo out, the Thunder role players have had to step up their own play. I touched on this idea at the end of my takeaways from the Christmas Day game against the Timberwolves. The bench play has improved their play recently because they are working off each other to create shots.
Related Story: Andre Roberson is the OKC Minute Man
Take this play for example:
Billy Donovan has realized that putting Alex Abrines and Enes Kanter on one side of the court is a near unstoppable play. If Zach Lavine doesn't double Kanter in that situation, Enes has an easy isolation play on Jordan Hill. But since Lavine doubles, it allows the Spaniard Sharpshooter a wide open look. Three points for the good guys.
Here's another example where Donovan places his guys in better spots on the court:
First, the initial Kanter/Joffrey Lauvergne screen is an underrated part of this play because it already gets Nemanja Bjelica behind on the play. By keeping Jerami Grant, Kyle Singler and Kanter at the bottom of the court it makes it a pure two-man game up top. Bjelica has to leave Lauvergne to help on Christon; another three points for the good guys.
More from Thunderous Intentions
Donovan has put more of an emphasis on sets for the offense, but the players are also just playing better in Dipo's absence. Domantas Sabonis put up a career-high 20 points against the Celtics two nights ago. The game before, Alex Abrines posted his own career-high with 18 points against the Pelicans. And Christmas Day was the Enes Kanter show.
When Oladipo went out, the Thunder struggled mightily the first two games; they scored 95 and 89 against Portland and Utah respectively. They needed the Trail Blazers and Jazz to show them their flaws. Since those sub-100 outings, Oklahoma City has scored at least 108 points in every game.
Want your voice heard? Join the Thunderous Intentions team!
Once Oladipo (and Cameron Payne for that matter) returns, OKC is going to be deadly. Their flaws at the beginning of the season surrounded around the fact that they stood around too much on the offensive end. Dipo's injury forced them to solve that problem, and solve it is exactly what they did.
---
---