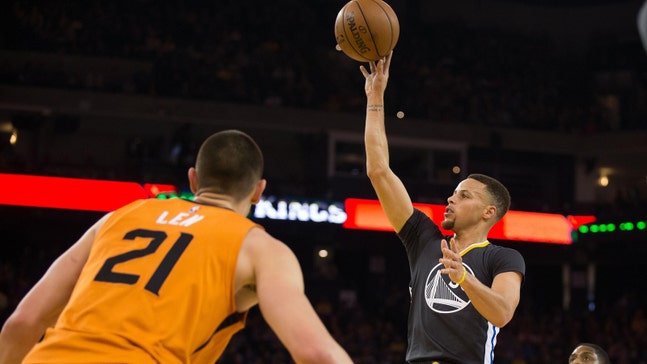 Steph Curry scores 35, Warriors push home win streak to 48
Published
Mar. 13, 2016 1:27 a.m. ET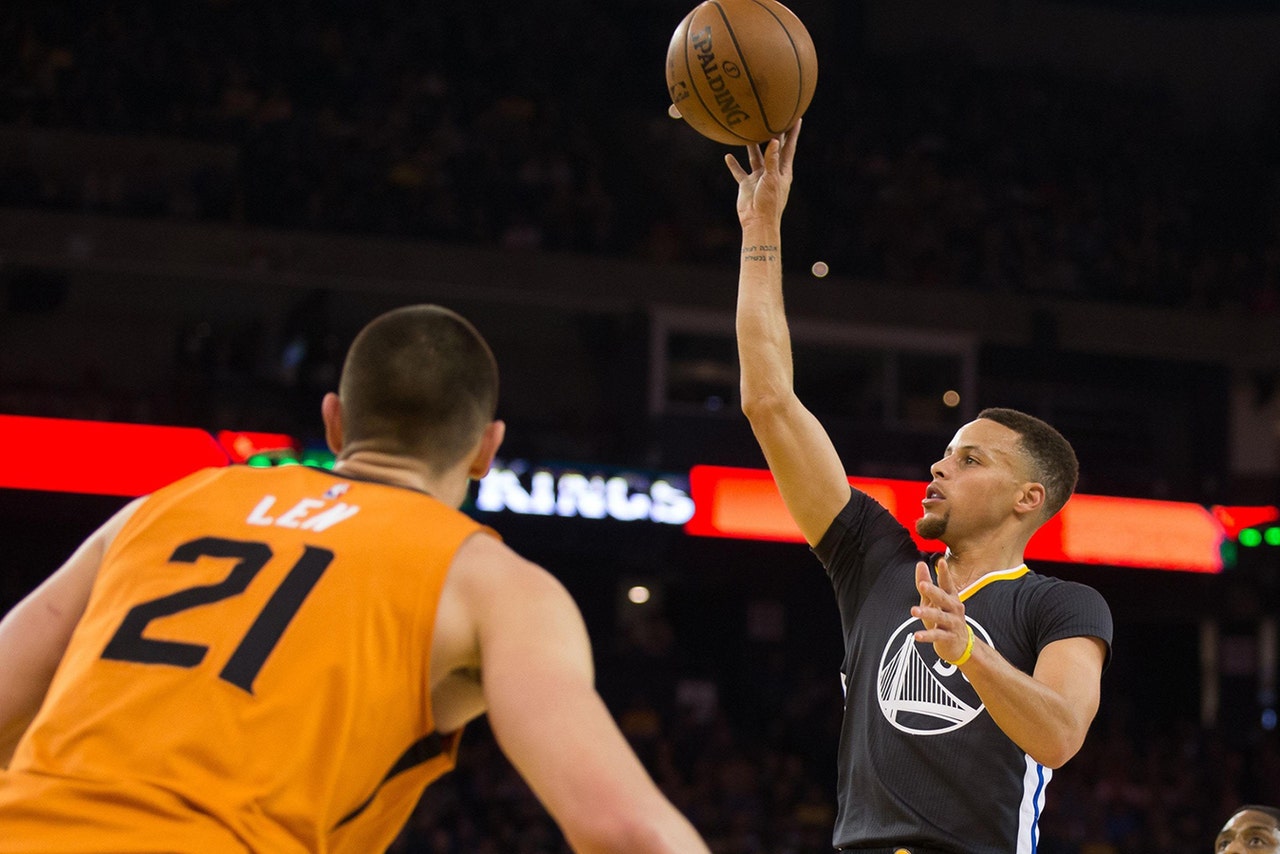 OAKLAND, Calif. — Stephen Curry has sat out long stretches of the fourth quarter this season as Golden State piled up wins.
The NBA's reigning MVP went to the bench much earlier than that against Phoenix after picking up his fourth foul midway through the third.
It turned out to be a blessing in disguise for the defending champions.
A rested Curry returned to the court and scored 15 of his 35 points in the fourth quarter, and the Warriors rallied from a nine-point deficit over the final 12 minutes to beat the Suns 123-116 on Saturday night.
"That, I think, threw us off for sure because I usually get to play the whole third quarter and I had to mix it up a little bit," Curry said. "I wanted to come in and hopefully have an impact on the fourth quarter and use my fresh legs from the extended break."
Curry made three of his seven 3-pointers in the fourth, including two as part of a 18-8 run to close out the game.
He capped his night with a behind-the-back pass to Shaun Livingston for a layup that helped extend the Warriors' record home winning streak to 48 games.
Golden State (59-6) also stayed one game ahead of the pace of the 1995-96 Bulls, who set an NBA record with 72 wins.
"They were just picking us apart for three quarters and we finally joined the fight defensively in the fourth," Warriors coach Steve Kerr said. "We started challenging shots better and forcing some misses. That allowed us to get out and run."
Marreese Speights added a season-high 25 points and nine rebounds off the bench, Klay Thompson scored 20 points and Draymond Green had 19 points and six assists.
Phoenix (17-49) didn't go quietly.
The Suns trailed 68-58 early in the second half but stormed back to take a 95-86 lead heading into the fourth quarter.
Brandon Knight sparked Phoenix's burst with five of his career high-tying seven 3s. Knight, in his second game back after missing almost two months with a groin injury, finished with 30 points, seven assists and six rebounds.
"We're building and we're stuck in the beginning of our process," Suns coach Earl Watson said. "We also understand that no one's going to give us anything in this league. We have to earn it."
The Warriors opened the final quarter with a 16-3 run but still trailed 108-105 with 5:50 to go.
Curry made two 3s sandwiched around a pair of dunks by Speights. Harrison Barnes then added two free throws to put Golden State up 119-108.
Alex Len and Knight scored on consecutive trips down the floor before Curry's jumper slammed the door on the Suns.
KNIGHT'S BIG NIGHT
Knight had missed 21 games with a left adductor strain before coming off the bench against Denver on Thursday. He returned to Phoenix's starting lineup for the first time since Jan. 19 and missed five of his first six shots before finishing 11 of 20 from the floor.
"It's just a matter of just playing and trying to make the right plays, which I could still do a better job of," Knight said. "I'm still not there. It's a difficult situation. I'm going to continue to fight and be strong for myself and for my teammates. I'm not there yet."
TIP-INS
Suns: Phoenix went into the game leading the NBA with 22.6 fouls a game and was hit with 30 fouls against Golden State. ... Len has 10 or more rebounds in a career-high eight straight games. The 7-1 Ukrainian had a double-double before halftime with 17 points and 10 boards. ... The Suns have lost seven straight to the Warriors.
Warriors: Andre Iguodala's sprained left ankle is serious enough that the team has decided to shut down the veteran forward for the next two weeks. Iguodala, who hurt his ankle in Friday's win over Portland, will be re-evaluated then before a decision is made what to do next. "It's a big loss but we have a deep team and guys ready to step in for him," Kerr said.
UP NEXT
Suns: Host Minnesota on Monday.
Warriors: Host New Orleans on Monday.
---
---