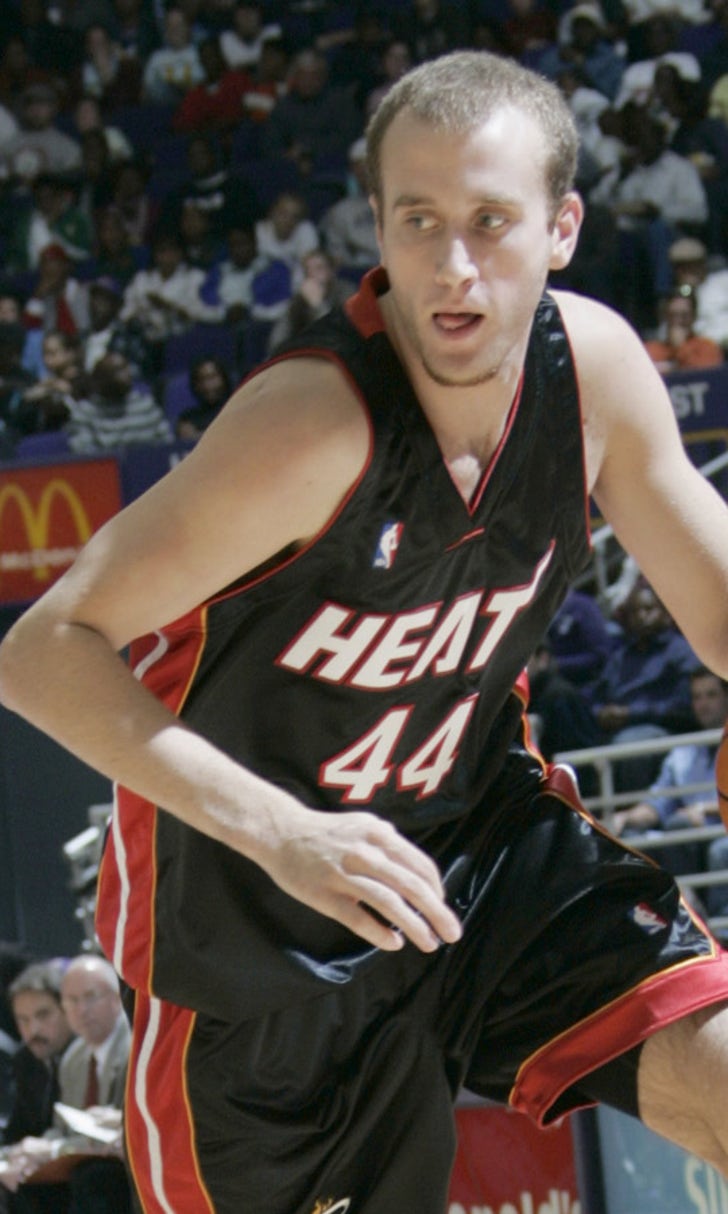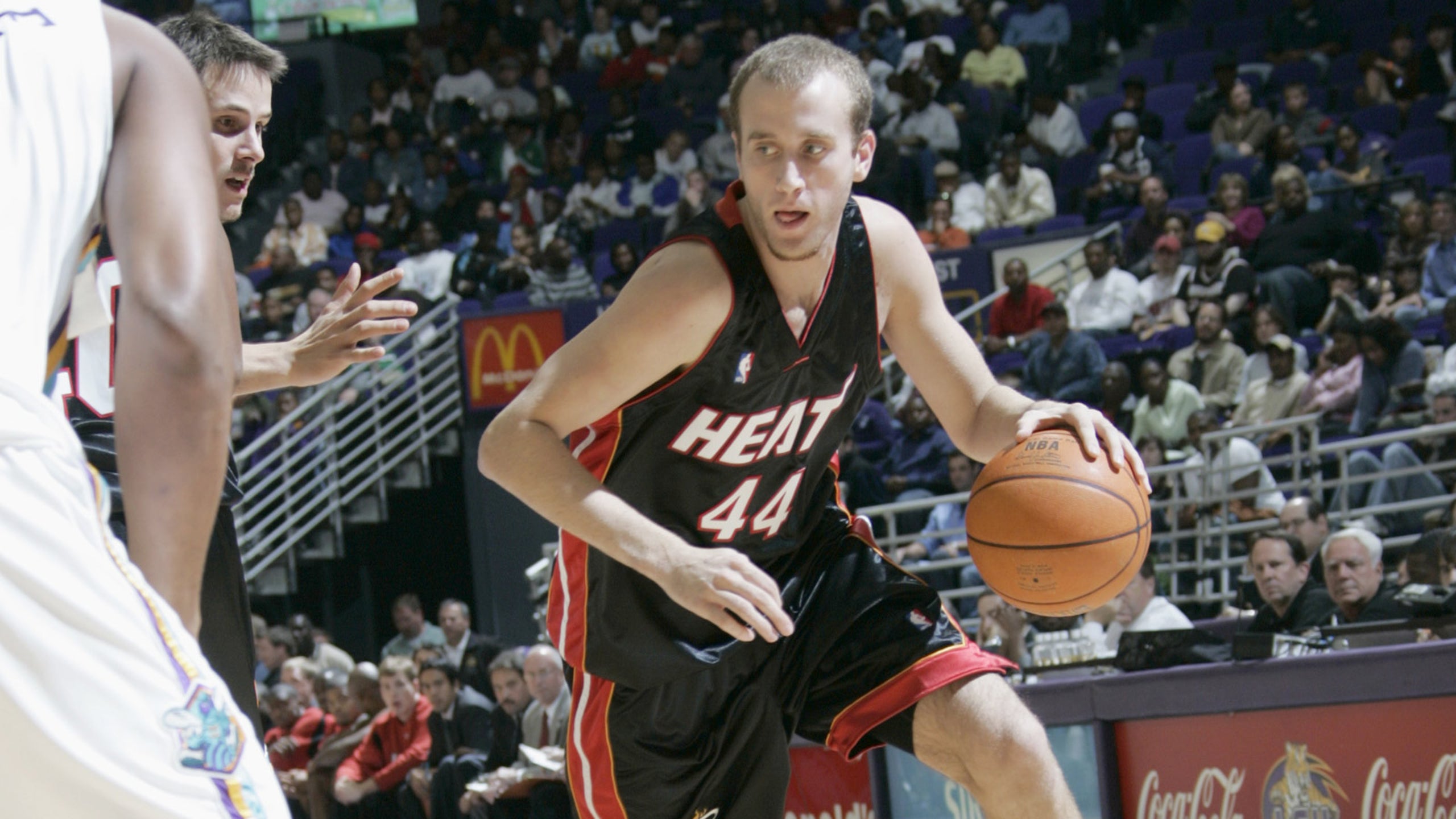 One & Done: Matt Walsh brought the heat on his lone NBA hoop
BY Sam Gardner • November 17, 2015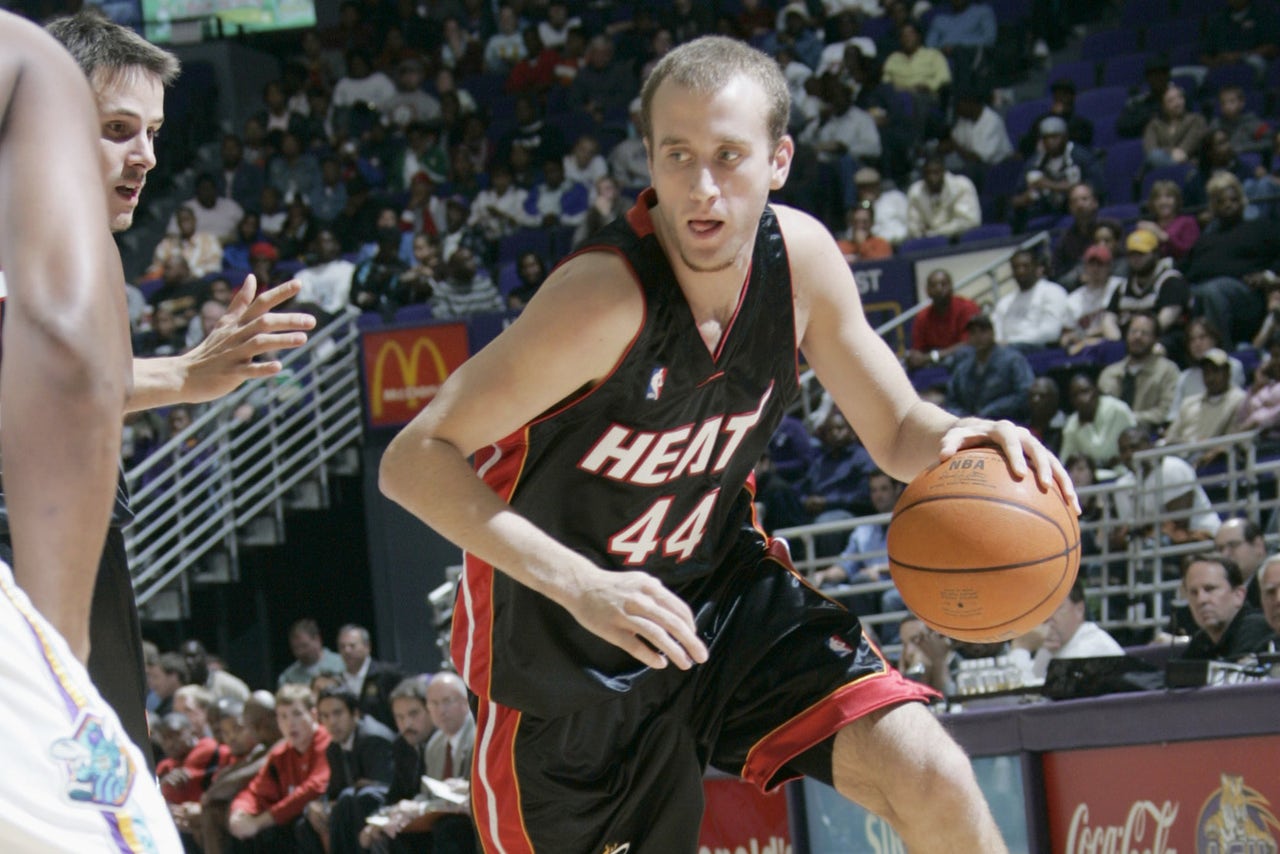 In the world of sports, athletes often dedicate their entire lives to reaching the pinnacle of their profession, but for many, life at the top can be short-lived. Sometimes all a player gets to experience at the highest level is one minute on the court, one trip to the plate, one shot on goal or one checkered flag, but more often than not, that fleeting moment in the spotlight is a story all its own. This is One and Done, a FOX Sports series profiling athletes, their paths to success and the stories behind some of sports' most ephemeral brushes with glory.
It would be easy to write off Matt Walsh as a bust and dismiss his career as a series of missed opportunities.
He left Florida early for the NBA, only to go undrafted and watch his former team win a national championship the following year. Then after latching on with the Miami Heat in his only NBA season, Walsh was released before he'd accrued enough time to be eligible for the NBA championship ring the team went on to win.
If you talk to Walsh, though, he'll tell you there's nothing to regret. In fact, he'll go as far as to say that his two career NBA games, one career basket and decade playing in Europe are the definition of a dream come true.
"Not many people can say they played in the NBA, and I got a chance to play with a bunch of Hall of Famers," Walsh told FOX Sports in a recent phone interview. "My whole life I worked for that, and of course I would have loved to play 10 years in the NBA. But I'm very, very proud that I got a chance, and it's something I'll cherish and be proud of for my whole life."
A Pennsylvania native, Walsh was a standout at Germantown Academy near Philadelphia, where he earned a player of the year nod from the Philadelphia Inquirer as a senior. With more than 50 scholarship offers, Walsh had his pick of schools across the country, but eventually settled on Florida and coach Billy Donovan -- at the time not far removed from a 2000 Final Four trip.
"I always had in my mind that I wanted to go somewhere new for college," Walsh said of his decision to play at Florida. "I didn't want to go to Villanova or one of these local schools. I wanted to experience something new. And then, at the time, I just kind of felt like that was where the best white players went. They had Mike Miller, they had Brett Nelson, they had Teddy Dupay, so it was like, if you're a white guard, that was the ultimate, and I always wanted to prove that I could play there.
"Then when I had the opportunity, I went down there and took a visit, and I'm walking around campus and you've got beautiful girls in, like, bikinis going to class, when up here there's snow on the ground," he continued. "So I'm like, 'All right, I know where I need to go to school.' I had just gone to visit Syracuse, and it was snowing the whole time I was there. I love Coach Boeheim and Mike Hopkins recruited me really hard, but then I went directly to Florida, and I was like, 'Man, this is not even fair.'"
Once in Gainesville, Walsh became a star -- not to mention one of college basketball's most polarizing players -- almost immediately, beloved at the O-Dome and reviled virtually everywhere else.
He scored 26 points on national TV in his first career game for the Gators and started all 33 of Florida's games as a freshman, the sharpshooter averaging 12.2 points per game for the year. As a sophomore, he was second on the team in scoring with 15.9 points per game and ended up in the news for dating one of those '"girls in bikinis" -- a former Playboy Playmate -- while the Gators briefly rose to the top of the national polls.
As a junior, Walsh hit 42.6 percent of his 3s and averaged 14.6 points on a stacked young team that won the first SEC basketball tournament in program history, with Walsh, the SEC tournament MVP, scoring 12 points during a 21-2 run that clinched the championship win over Kentucky.
However, rather than return for his senior season, Walsh left for the NBA alongside fellow UF standout Anthony Roberson. Some suggest that his departure may have been precipitated by a reported altercation with Gators freshman Corey Brewer after the 2004-05 season ended, but Walsh insists that he simply felt the timing was right.
"It had nothing to do with the fact that I didn't love it there," Walsh said of Florida. "I looked at it like my dream was always to play in the NBA, and I thought my best chance was right then to do that. ... I didn't want to risk going back and getting hurt or becoming stale in the eyes of NBA people. Not a lot of seniors get drafted, so I decided to make the move and it worked out how it did."
Walsh, projected at the time to be a first- or early second-rounder, never was drafted.
Former Gators Patric Young and Matt Walsh squared off at an All-Star Game in Turkey.

A pre-draft workout with the Heat went well, he said, but when Miami picked at No. 28, it went with Kansas' Wayne Simien instead. Walsh says teams inquired with his agent about taking him in the second round but wanted him to play in Europe before coming to the NBA. That was never on the table, and the Heat, lacking a second-round pick, expressed interest in signing him if he wasn't chosen, so he took that route instead.
"At that time, I was a 21-year-old kid, and I just wanted to hear my name called," Walsh said. "Looking back now, I would have said, 'Hell yeah, I'll go (to Europe),' but at that time I'd never even left the United States, and I'm thinking, 'Europe? Get the hell out of here.' So we turned those down with the knowledge that I could go and at least have a chance with Miami in summer league."
That July, Walsh played in one game with Miami's summer league squad in California, but it was enough to earn him a two-year contract offer. He began working out with the team that August, and after a successful preseason, Walsh learned he'd made the regular-season roster -- although he wasn't totally sure whether to believe it at first.
"We had our last preseason game against Orlando, and Steve Kerr was announcing it on TV," Walsh recalled. "I got in the game at the end and he said, 'Congratulations to Matt Walsh for making the team,' and at that point I didn't even know I'd made it. So after the game my family and friends were calling me saying I made it, and I was like, 'Look, I don't know.'
"Then I went out that night with Gary Payton and Alonzo Mourning and Udonis Haslem and Antoine Walker," Walsh continued. "I was like, 'Guys, I don't even know if I made it; do I go to practice tomorrow?' and they were like, 'Get out of here, you made the team, 100 percent.' So I showed up at practice the next morning kind of unsure, and then Pat Riley called me up in his office and said, 'Congratulations, you earned it. You deserve to make this team and we're happy to have you.'"
It was unclear exactly what Walsh's role would be under then-head coach Stan Van Gundy -- Van Gundy resigned and was replaced by Riley a quarter of the way through the season -- but Walsh didn't have to wait long to find out how he'd fare in the NBA, as he checked in for fellow Gator Jason Williams with 1:08 remaining in Miami's season-opening win over Memphis.
Thirteen seconds later, Walsh beat longtime friend Hakim Warrick one-on-one from the left wing and hit a short floater over Grizzlies big man Jake Tsakalidis for his first -- and ultimately only -- NBA basket.
"Back then, honestly, I had the attitude that, 'Man, I should have been playing before this, why is Jason Kapono playing in front of me?' So kind of the whole game I was like, 'Put me in this game,' and then I finally checked in and it was pretty wild," Walsh said. "(After the basket) I always joked that I remember thinking, 'Man, this isn't so hard.'"
Following his debut, however, Walsh struggled to crack the Miami rotation and didn't appear in any of the Heat's next five games.
"It was a strange time for me," Walsh said. "I was used to being the guy at Florida and then I had this rough draft experience. I made the team, which was a high, but then I found myself not playing, and I don't know if I was depressed, but I wasn't thrilled. I just wanted to be a contributor, and it wasn't as fulfilling as I would have expected."
Eventually, Walsh saw time in a second game, logging 2:15 in the fourth quarter of a 108-99 win over the Charlotte Bobcats. While Walsh was on the floor, Miami saw a 22-point lead shrink to seven, and Walsh -- having missed a pair of free throws to go with a turnover -- was subbed out with 30 seconds left in the game.
Three nights later, Jason Williams bruised his knee in a game against New Orleans. Amid concerns about Williams' health, the Heat signed former Kentucky guard Gerald Fitch as insurance at point guard and released Walsh.
"I kind of knew it was coming and then the next day after practice, I went home and my agent came over and told me that Riley wanted to talk to me," Walsh said. "So I went in and talked to Riley and he had some really nice things to say -- 'You're an NBA player, I'll do whatever I can to help you in the future, we may be able to bring you back' -- but obviously I never got brought back."
Instead, the Heat rolled with Fitch until February, when the team dealt him to Houston for veteran Derek Anderson. Anderson finished the season with the team, and Walsh watched from afar as both his former NBA team and his former college team won titles without him that spring.
"I'm not a big guy of looking back and saying 'if' and 'but,'" Walsh said when asked if the Gators' subsequent success without him made him regret leaving early for the NBA. "I made the decision, I got a chance, for a short time, to play on an NBA team with Shaq and Dwyane Wade and Gary Payton, Jason Williams, Alonzo Mourning, Antoine Walker, so I kind of look at it like maybe if I didn't go I would have never gotten a chance to play in the NBA."
Walsh's NBA dream wasn't totally dead. Walsh played well for the Magic during summer league in 2006 but did not receive a contract from Orlando. He later broke camp with the Nets and figured to make the New Jersey roster, but was ultimately cut after the Nets were unable to reach a buyout with Jeff McInnis, leaving the team with one less roster spot than expected.
Instead of waiting around for another NBA spot to open up, Walsh chose that fall to play in Greece and never looked back. He went on to spend the next few seasons in Spain, Belgium and Slovenia and became a star in Europe.
"I don't know if there was one moment, but I got to be a pretty high profile guy over there and every summer it was like, I couldn't keep turning down these job offers and all this money," Walsh said of letting go of his pursuit of a return to the NBA. "Every time you go to training camp, you don't sign until November, so I was sacrificing, every year, three months of salary.
"I was giving up sometimes $100,000 to go to training camp, and if I wasn't going to get any guaranteed money, it just got to the point where I could give it up anymore."
He also found that he began to enjoy life as a pro overseas -- after a while anyway.
"The first two years I was miserable," Walsh said. "I was just a miserable asshole. I felt like I should be in the NBA and I thought that I knew everything. I felt like I was going over there and I was playing for coaches who my eighth grade coach was better than. I just couldn't accept the fact that I was there and it frustrated me beyond belief.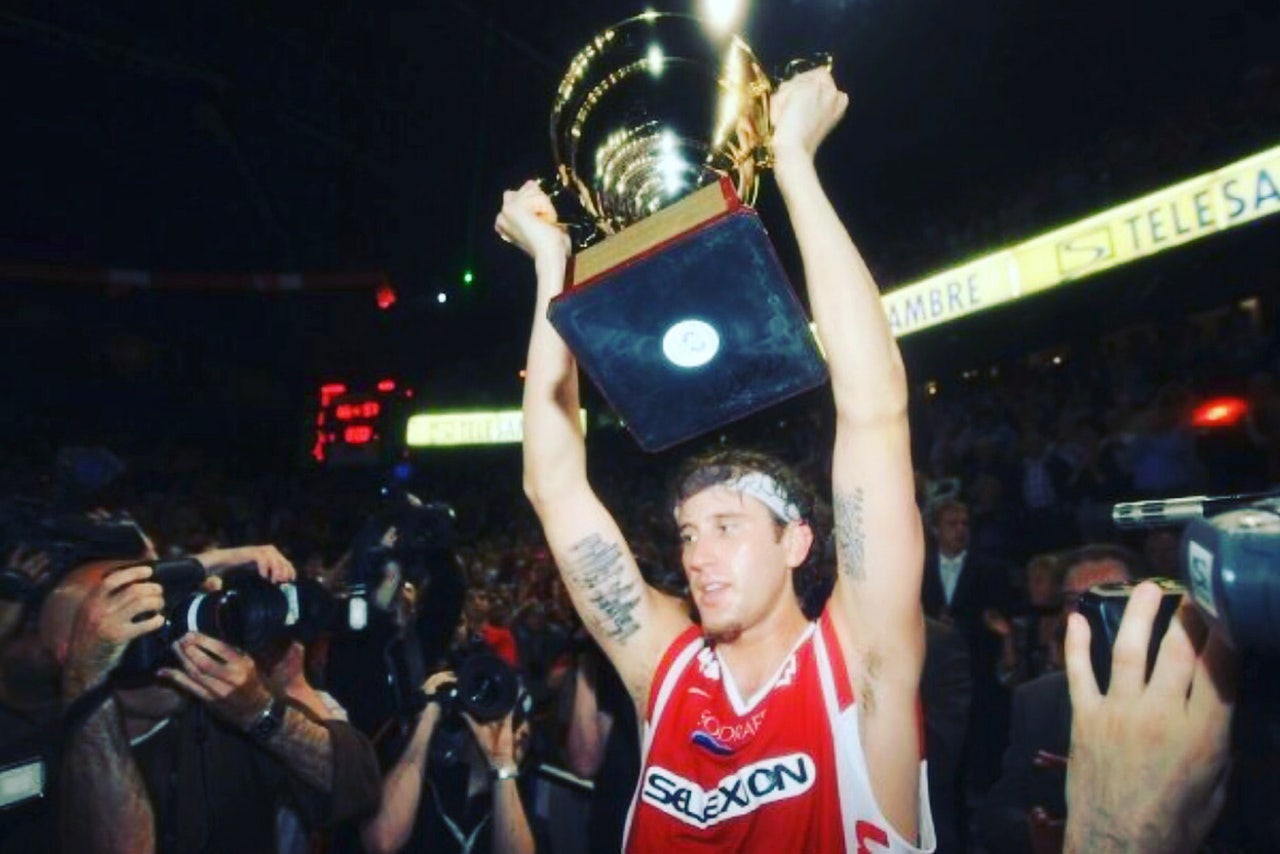 Matt Walsh earned some hardware in his journey.

"But then finally after my second year, when I realized that this is how I was going to have to make a living, I decided, 'OK, well, if I'm going to get to travel around the world and play ball, I'm going to make the best of it, dominate over here and really enjoy it,' and from then on, it was an amazing experience."
Earlier this year, Walsh retired from playing basketball at the age of 32 after a decade in Europe and swears he's done for good, content with his life and a real estate investment business in Pennsylvania. And while he understands the criticism about how -- or more accurately, where -- his life ended up, Walsh considers his career one well-played and contends that there's no room in his life for disappointment.
"I always said that when I stopped playing I was going to go out on top," said Walsh, who was an All-Star and one of the top scorers in the Turkish Basketball League last season. "I haven't slowed down at all, but I was just ready. I didn't want to limp away at the end of my career and not be the same player that I was. Everyone says I'm crazy, but I'm very happy with my decision. I have no regrets and no plans to play again.
"I think I'd have a lot more regrets if I never got to score in a game," he added. "It definitely makes it that much more sweet, and every time I see Hakim I joke about it. The things I cherish most are getting a chance to wear a Heat uniform and play in the NBA and be friends and teammates with Shaq and Dwyane Wade and Gary Payton. That's stuff that I really, really appreciate."
PREVIOUS ONE & DONES:
May 5: Mario Andretti
May 12: Dean Morton
May 19: Ross Browner
May 26: Dave Salvian
June 2: Mine That Bird
June 9: Kerwin Bell
June 16: MIchael Campbell
June 23: Tyson Wheeler
June 30: Roe Skidmore
July 7: Steven Hill
July 14: LaMarr Hoyt
July 21: Bernard Quarles
July 28: Matt Tupman
August 4: Kevin Melillo
August 11: Roy Gleason
August 18: Cory Aldridge
August 25: Tom Brown
September 1: Tony Cloninger
September 8: Mike Pantazis
September 15: Wilbur Wood
September 22: Doug Clarey
September 29: Danny Young
October 6: Chad Wiseman
October 13: David Matranga
October 20: Brad Fast
October 27: Zenyatta
November 3: Ohio Northern
November 10: Dave Scholz
You can follow Sam Gardner on Twitter or email him at samgardnerfox@gmail.com.
---
---