One and Done: Jockey Smith relives Zenyatta's stirring 2009 Breeders Cup Classic victory
In the world of sports, athletes often dedicate their entire lives to reaching the pinnacle of their profession, but for many, life at the top can be short-lived. Sometimes all a player gets to experience at the highest level is one minute on the court, one trip to the plate, one shot on goal or one checkered flag, but more often than not, that fleeting moment in the spotlight is a story all its own. This is One and Done, a FOX Sports series profiling athletes, their paths to success and the stories behind some of sports' most ephemeral brushes with glory.
Saturday evening at Keeneland, powerhouse five-year-old Beholder will look to become just the second female horse to ever win the Breeders' Cup Classic.
To do so, the Kentucky-bred bay mare will have to come from the outside post in a field of 10 that features 2015 Triple Crown winner American Pharoah, 2015 Met Mile winner Honor Code and 2014 Belmont Stakes winner Tonalist, among others. But if she can, she'll join 2009 Classic winner Zenyatta in one of thoroughbred racing's most exclusive sororities.
Another horse in Beholder's way this weekend will be the James Jerkins-trained longshot Effinex, who will be ridden by Hall of Fame jockey Mike Smith. Back in '09, Smith was aboard Zenyatta at Santa Anita for her last-to-first sprint into the history books. And to this day, Smith refers to Zenyatta's one-length win over Gio Ponti as one of the highlights of his career.
"She'll go down in history as one of, if not the greatest race horse of all time, and just to get the opportunity to be a part of it, to be her pilot, was just incredible," Smith told FOX Sports in a phone interview last week. "To this day I'm known in the normal public's eyes as, 'Oh, you're the guy who rode Zenyatta,' because everyone knows Zenyatta."
Despite her fame, Zenyatta came from rather humble beginnings. She was sold to Jerry and Ann Moss at the 2005 Keeneland September yearling auction for a relatively paltry $60,000 — her price driven down in part by a rash on her neck and shoulders, which cleared up in less than a month. And while she showed promise early, she didn't compete in her maiden race until November 2007.
"She'll go down in history as one of, if not the greatest race horse of all time … "
Mike Smith
"It's just like raising a child," Smith said of the delay. "She was tall at a very young age, very lanky and hadn't developed yet. If you have a child, you can tell that some kids just develop very quick and a very athletic right off the bat, and then some kids, their legs go every direction but straight. It doesn't mean that they're not going to be talented down the road, it's just that their body hasn't grown into itself yet, and that's where she was.
"Everything wasn't moving straight forward yet," he continued. "Everything was kind of a little gangly and all over the place. So it took time for her to develop and get strong enough and be headed in the direction that you wanted her to, but she had a great trainer and great owners who gave her the time to do that. Some people would have pushed that along, and she might not have ever been what she was."
But once Zenyatta had grown into her body, it didn't take long for her to establish herself as one of the best in the sport.
After winning her maiden special weight and allowance races at her home track of Hollywood Park in late 2007, Zenyatta went undefeated in seven runs in 2008, her perfect season culminating in a victory in the Breeders' Cup Ladies' Classic. Then 2009 started with four more wins — three of them in Grade 1 races — leading into the Breeders' Cup.
At 13-0, Zenyatta had more than earned her place in the national spotlight, and the '09 Classic was her chance to prove definitively that she was one of the best in the world, male or female.
"She had done everything there was to do as far as running against her own gender," Smith said. "She'd won basically everything you could win, and she was by far the best in her gender, so now it was time to step outside the lines and see what she really was. A lot of people were saying she's one of the top five horses of all time and it was going to take this race to prove it. So there was a lot going down. It wasn't just a girl trying to beat the boys."
Among the other horses in the 2009 field was Mine That Bird, who won that year's Kentucky Derby at 50-1 odds, Belmont and Travers Stakes champ Summer Bird, and Irish thoroughbred Rip Van Winkle, who went off at 7-2 odds. So a win was hardly a given, though she entered the gate as the favorite.
"It's the toughest race, probably, in the world," Smith said. "You're beating the world when the world comes together on that one stage with the best horses on earth. … Horses come from everywhere — all over the world — to compete in this one race, so it's the hardest race, to me, to win."
Despite the challenges the one-and-a-quarter-mile track and the Classic field presented, Smith and trainer John Shirreffs weren't going to alter the strategy that got them there. Always a closer, Zenyatta came out of the gate fine but started from the back.
"The way she ran it was just like she always ran," Smith said. "We certainly weren't going to change strategy by any means, and going into that race, I don't even think you could if you wanted to. She was just that type of horse. She didn't have much early speed at all, and you would have had to have trained her from the very beginning to be a speed horse, or at least a quicker horse, but she never was trained that way. So going into the race it was, definitely our plan to come from behind.
"Running against her own gender, I was able to circle the field most of the time and not have to worry about saving any ground because she was just that much better," he added. "You didn't want to take the chance of getting her stopped sometime, unless the opportunity really, really showed itself then I would save the ground."
At the three-quarter pole, Zenyatta was still running 11th out of 12 horses, and at the mile mark she was sitting ninth, 6¾ lengths off the lead. But as Zenyatta made the turn into the stretch, Smith says he knew the race was hers.
"There was something special going on the whole way," Smith said. "It's hard to describe. It was kind of an out of body experience. It almost felt like I was floating out there, just watching her run, and for everything to keep parting the way that it did, and for her to keep finding a place to run and to pass each and every one of them was incredible.
"It was just incredible the way the whole thing unfolded," he continued. "It was like the parting of the sea, and here she pops out, this big, humongous, beautiful creature, man, and beats the boys and it probably goes down as one of, if not the greatest Breeder's Cup of all time. It was the one time the ground literally shook in California without there being an earthquake."
Many believed the 2009 Breeders' Cup would be Zenyatta's final race, allowing her to retire at a perfect 14-0. But in something of a surprise move, the Moss family decided to run her one more year as a six-year-old in 2010. And just like always, Zenyatta didn't disappoint, winning five more Grade 1 stakes in 2010.
"I was beside myself, extremely happy," Smith said. "You don't get to see horses like her — it's once in a lifetime. And if you get the opportunity to keep her around another year, it's incredible, not only for me, but for racing, the fans, for everyone."
But she didn't stop there. Zenyatta took a 19-0 mark into the Breeders' Cup Classic run that year at Churchill Downs, where she hoped to join Tiznow as the only horse to win the Classic twice
Unfortunately, perfection wasn't in the cards, and Zenyatta's familiar rally from the back of the pack came up a head short during her second go-around at the Classic and Blame held her off at the wire.
"It was definitely difficult," Smith said of the horse's first loss coming in her last race. "You go a whole 'nother year again without being defeated and now you're going into it all over again against another unbelievable group of horses, and a horse like Blame, who had never been beaten at Churchill and was going into the race in the tip top shape of his career. And it took a horse of that caliber — and every bit of him — to beat her by a nose.
"I think in defeat she went down in maybe one of her best races of all time," Smith added. "Even in defeat, it still was a victory in some odd way. You can't take anything away from Blame. I had every chance to get by him from the eighth pole to the wire, and just couldn't that day. But in saying that, I think that if Zenyatta would have been more familiar with the race track like Blame was, I think she would have run a little bit better."
But at 19-1, Zenyatta was — and still is — one of the best to ever run. A winning jockey in each of the Triple Crown races during his own impressive career, Smith contends that Zenyatta was the best horse he's ever ridden. And by beating the boys, Zenyatta paved the way for horses like Beholder, proving once and for all that there's no shame in running like a girl.
"Everything she did was supposed to be really hard, but for some reason she made it extremely easy," Smith said. "It was just incredible, and she was a performer. It was everything about her, and she was something you had to experience. I can't really just sit here and tell you about it. You just have to have seen her one time to understand it. She was almost bigger than the game."
PREVIOUS ONE & DONES:
May 5: Mario Andretti
May 12: Dean Morton
May 19: Ross Browner
May 26: Dave Salvian
June 2: Mine That Bird
June 9: Kerwin Bell
June 16: MIchael Campbell
June 23: Tyson Wheeler
June 30: Roe Skidmore
July 7: Steven Hill
July 14: LaMarr Hoyt
July 21: Bernard Quarles
July 28: Matt Tupman
August 4: Kevin Melillo
August 11: Roy Gleason
August 18: Cory Aldridge
August 25: Tom Brown
September 1: Tony Cloninger
September 8: Mike Pantazis
September 15: Wilbur Wood
September 22: Doug Clarey
September 29: Danny Young
October 6: Chad Wiseman
October 13: David Matranga
October 20: Brad Fast
You can follow Sam Gardner on Twitter or email him at samgardnerfox@gmail.com.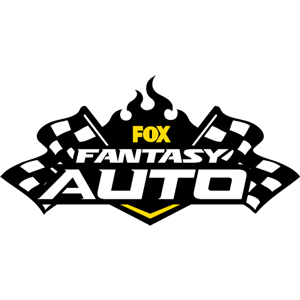 FOX Fantasy Auto
Form a Racing Team, Compete for Prizes
Play Now!