Nuggets-Warriors Preview
BY foxsports • January 1, 2016
Stephen Curry might be back after a two-game absence, but he's not the only member of the Golden State Warriors who could be making a return.
With rumors coach Steve Kerr could be on the sideline for the first time this season, the Warriors seek a 34th consecutive regular-season home victory Saturday night against the Denver Nuggets.
Golden State (30-2) split its two-game Texas trip while the league's reigning MVP nursed a bruised lower left leg. After turning in their worst performance of the season while being manhandled 114-91 to Dallas on Wednesday, the Warriors regrouped and closed out 2015 with a 114-110 victory Thursday at Houston.
Klay Thompson hit six 3-pointers and scored 38 points while Draymond Green contributed his fifth triple-double of the season.
Green had 16 of Golden State's 35 assists, which matched the team's second-highest total of the season. What stood out in this victory was the execution in the halfcourt offense, something the forward said was out of necessity with Curry absent.
"We didn't try to play the same ball game that we play when Steph is playing," said Green, whose assists were a career high. "When Steph is out there he makes the game so much easier for everybody else that you don't have to execute all the time and we can just push the ball and go, go, go. We had to slow it down, focus on the defensive end and our offensive execution and we did that."
Kerr, who has been recovering from complications following offseason back surgery, was with the team on a multigame trip for the first time this season. The team has not offered a timetable for his return, though Golden State has thrived under interim coach Luke Walton, who praised his team's bounce-back effort.
"We were active, with 35 assists as a team, everybody was contributing and everybody was making plays and reads, that was a championship effort," Walton said.
The other times the Warriors had 35 or more assists came in their wins over the Nuggets (12-21) last month. They had a season-high 40 in a 119-104 home victory Nov. 6 and 35 in a 118-105 triumph at Denver on Nov. 22. Harrison Barnes - sidelined with an ankle sprain - totaled 38 points on 14-of-22 shooting in those wins.
Golden State is 15-0 at home this season, averaging 112.8 points on 47.8 percent shooting, including 40.7 percent from 3-point range.
The injury-riddled Nuggets have dropped four straight and seven of eight following Wednesday's 110-103 loss at Portland. Supersub Will Barton continued his hot shooting with 31 points on 12-of-22 shooting, but Denver got little from its starting frontcourt as Kenneth Faried, Kostas Papanikolaou and Joffrey Lauvergne were a combined 8 for 25 and finished with 20 points.
"Our biggest thing right now is needing to get healthy," coach Michael Malone said. "I told them I'm tired of the 'Hey I'm proud of you guys, you played hard we competed but we came up short.' That gets old after a while.
"Obviously we need to see some positivity, see some wins, a payoff for the hard work."
Barton, who has averaged 23.1 points on 49.3 percent in the last eight games, could be getting some help. Seven-footer Jusuf Nurkic, who averaged 6.9 points and 6.2 rebounds in 2014-15 as a rookie, is expected to make his season debut after being sidelined with a knee injury.
Danilo Gallinari, averaging a team-high 17.2 points, is questionable after missing the last six games with a sprained ankle.
Denver has allowed an average of 123.3 points and 45 3-pointers in losing three straight to Golden State.
---
---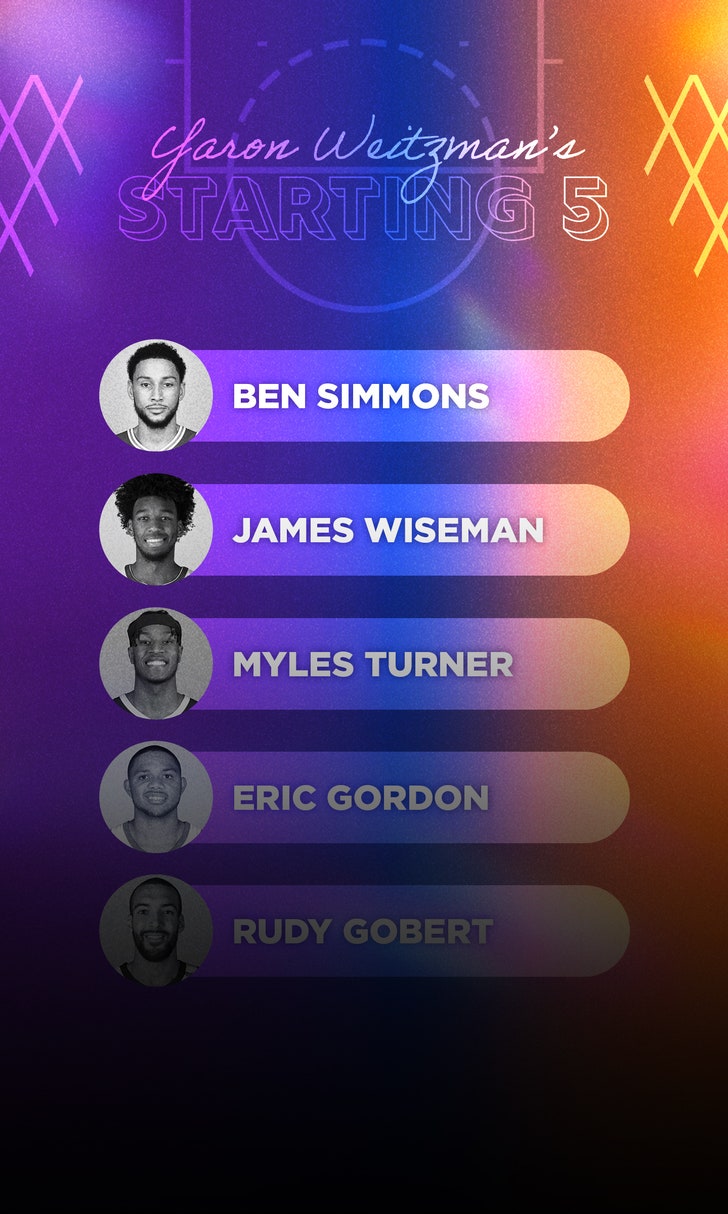 National Basketball Association
NBA Starting Five: Sixers lead teams with most to gain before trade deadline