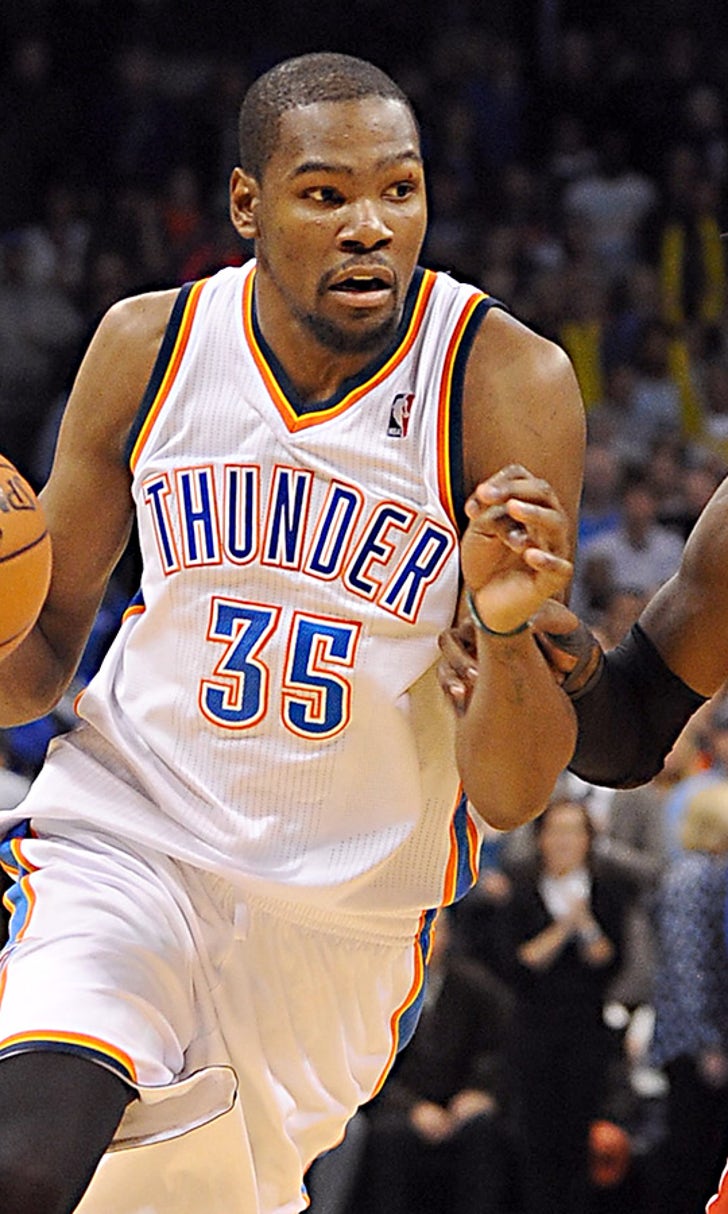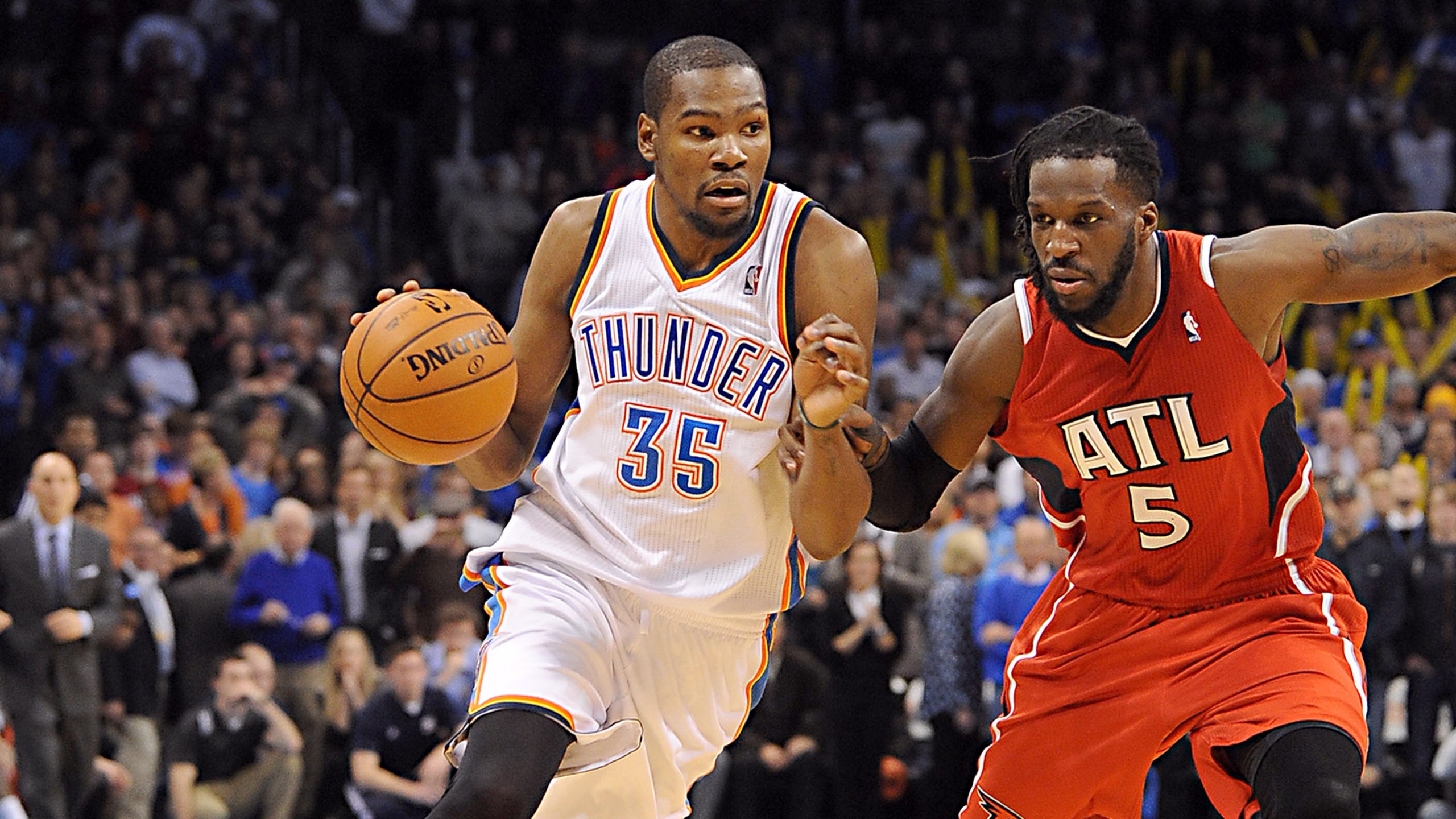 Hawks-Thunder Preview
BY foxsports • December 10, 2015
While the Oklahoma City Thunder saw a glimpse of the offense that could make them a contender in the Western Conference, the Atlanta Hawks' defense is helping them eye a return to that discussion in the East.
The Thunder seek their seventh win in nine games Thursday night as the visiting Hawks look to extend a rare winning streak to three.
Oklahoma City (13-8) orchestrated a 125-88 blowout win at Memphis on Tuesday with quick, efficient offense. Kevin Durant finished 11 of 14 from the field for 32 points, Russell Westbrook had 13 points on seven shots to go with 16 assists and four others scored in double figures.
The Thunder had 31 assists after failing to crack 20 in their previous four games.
''When we play together like that, we make the game easier,'' Durant said. ''We were just playing smooth basketball. It was beautiful to watch. It was a fun game to play.''
The Thunder, who shot 41.5 percent over their previous three games, finished at a season-high 56 percent shooting. They made 13 of 26 shots from downtown after making just 29.6 percent of their 3s in the previous four games.
Oklahoma City improved to 4-0 when Westbrook scores under 20 points after going 6-8 in that situation last season.
''I can't say enough about what Russell did,'' coach Billy Donovan said. ''In my opinion, he's one of the rare guys in this league that can dominate a game without scoring.''
He dominated Nov. 30 in Atlanta by doing exactly the opposite, pouring in half of his 34 points in the fourth quarter and finishing with 11 rebounds and seven assists. But Jeff Teague scored six of his 25 in a critical late stretch to help the Hawks win 106-100.
Atlanta (14-9) opened the season 7-1 while looking much like the team that rose to the top of the East a year ago. The Hawks, though, dragged through a 5-8 lull without two wins in a row.
The Hawks finally found another winning streak, though, after a 100-87 home victory over the Los Angeles Lakers on Friday and, after four days off, Wednesday's 98-95 win at Dallas.
Atlanta has held opponents under 40 percent shooting in its last three victories. The Mavericks shot 36 percent from the field, a season low for a Hawks opponent.
''Our contests and our effort to get to their shooters was good,'' coach Mike Budenholzer said. ''I didn't think anybody got into a rhythm. So, a couple times when they were open, maybe they didn't feel good and maybe didn't have as much confidence.''
Paul Millsap had 20 points, 11 rebounds, five assists and three steals, while Al Horford chipped in 14 points and eight boards. Tiago Splitter, who missed the previous seven games with a sore hip, had four points and three rebounds in 12 minutes.
Millsap has averaged 22.6 points in five meetings with Oklahoma City since joining the Hawks.
---
---