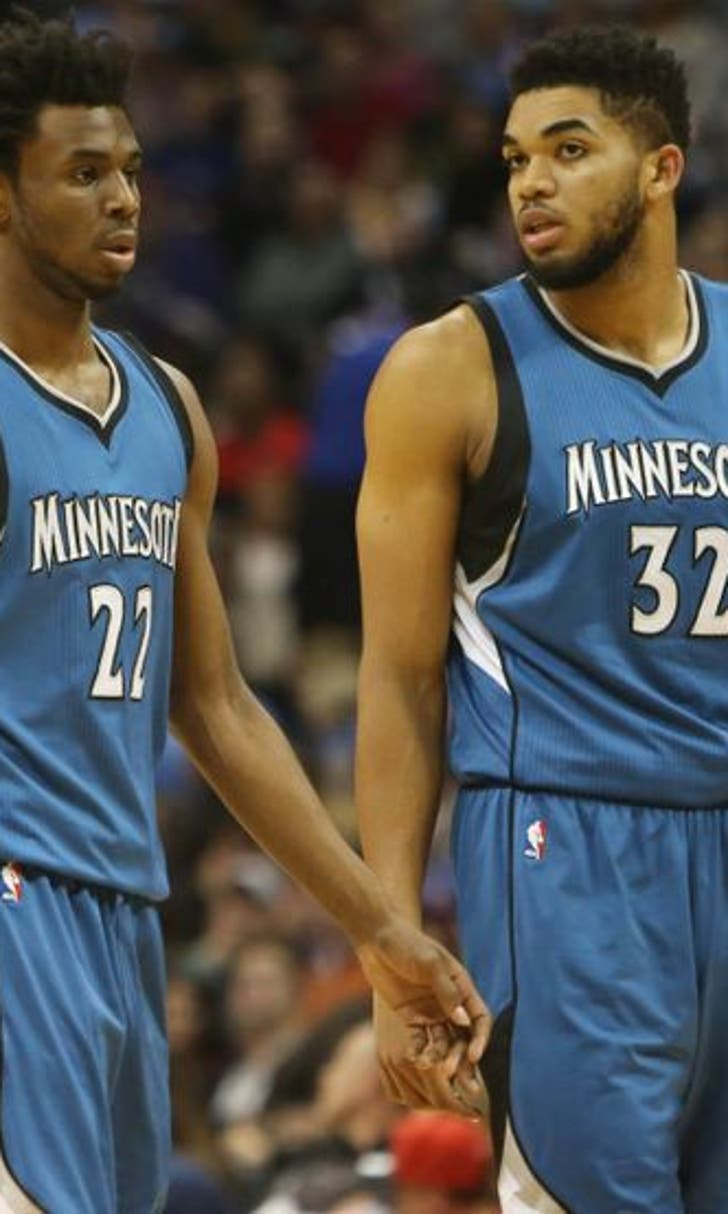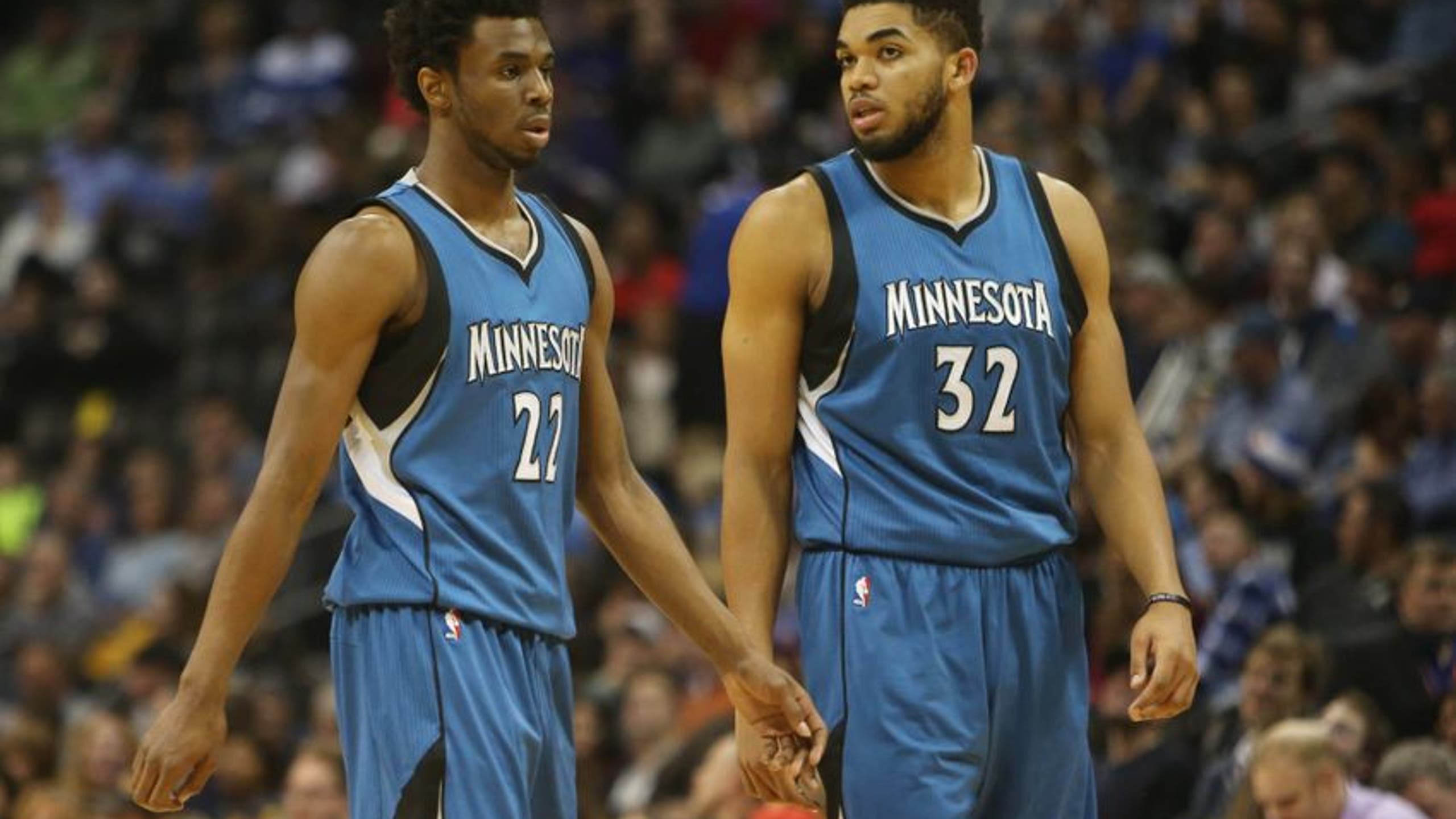 Examining Thibodeau's approach with the young Timberwolves
BY Fansided and Ben Beecken/FanSided via Dunking with Wolves • December 30, 2016
The official halfway point of the 2016-17 season is still a couple of weeks off for the Timberwolves, but the team's early struggles give some reason to debate the front office and coaching approach thus far.
Sam Mitchell was the Timberwolves' interim head coach in 2015-16 in the wake of the tragic death of former head coach and president of basketball operations Flip Saunders.
Replacing Mitchell with Tom Thibodeau — he of five playoff appearances in five seasons in Chicago and a .647 winning percentage prior to coming to Minnesota — was almost universally praised as a slam dunk of a hire. Sure, Mitchell was a former Coach of the Year and his team finished the year in strong fashion, but Thibodeau was a consensus top-five coach.
After a slow start to the season that has only been steadied somewhat of late (the Wolves' record stands at 10-22 as of this writing), some folks are (hastily) wondering whether the Timberwolves might have been better with Mitchell on the bench for a second consecutive season.
Nationally, the takes began with the idea that the Wolves would immediately trade point guard Ricky Rubio after drafting Kris Dunn fifth-overall in June's draft, or that the roster would be blown up around the 20-game mark. Neither has happened, of course.
And now, there's this:
Yes, that was 20 days ago now, but it's out there. And this isn't the only quote that you'd find to this effect.
While Wolves fans are no doubt tired of the 'hey, they're young' narrative…well, it's a narrative simply because it's true. It's impossible to argue that a trio of 21 year-olds should suddenly "get it".
Here's a lengthy excerpt from a fantastic piece by Steve McPherson of ESPN 1500, beginning with a quote from Thibodeau following last Friday's loss to the Kings, when asked about the team's defensive schemes and the issues they've been encountering thus far this season:
…And then are we over-helping when the ball's being dribbled at us? It's all decision making. Am I moving on the flight of the ball? How am I closing to him? Am I running him off the three? Is it a hard close out? What type of close out is it?

"That's communication and that's where we're lacking. Sometimes you can do it well and they can make a shot and the shot can be challenged correctly. But, when that does happen, you have to understand that you don't change to something else. You trust your system. You have to have discipline. You have to have the ability to do it over and over and over, knowing that over the course of the game, the percentages will work in your favor."
More from Dunking with Wolves
Responses like this are why I'm not worried about Thibodeau as the coach of this team yet, in spite of what feels like growing concern that he and the team are not living up to expectations. Whereas many of Sam Mitchell's answers last year revolved around the amount of remedial work he had to do with players who were never taught — in his estimation — the "right way" to play basketball, Thibodeau appears to be loading his players down with advanced work (although he protests that his defensive approach wasn't "overly complicated") and seeing if they're going to sink or swim.
This is all fair. The expectations have to be raised at some point, and there's no reason to think that the Wolves' exceptional young trio shouldn't be challenged.
And if you keep asking yourself why the likes of Shabazz Muhammad are still getting north of 17 minutes of playing time per game, well, that's the perfect example of the front office/coaching blend of Tom Thibodeau coming through and letting the season play out.
Many were concerned about whether or not Coach Thibodeau would be able to be patient enough with the roster to not force the hand of President Thibodeau. And to this point, not a single trade has been made. Muhammad might not be a fit moving forward (he's not) with his bully-ball-style, no-pass offense and no-defense 'defense', but Thibodeau has no choice but to play him for now given the current construct of the roster.
The question is, how long will he be this patient? When is Muhammad moved to the highest bidder, and is there still chance that Rubio (or Tyus Jones, for that matter) is not far behind?
This is clearly a case of Thibodeau asking a lot of his current players and waiting for the cream to rise to the top. Outside of the occasional (and still far too frequent) lapse, the Big Three has lived up to expectations. Beyond that? Ricky Rubio, Gorgui Dieng, and Tyus Jones, in small doses, have been good overall. And that's it.
It's hard to blame Thibodeau for playing Muhammad, as he doesn't have too many other options, he wants to challenge his current players, and there's always the chance that he plays well and increases his trade value.
But don't expect the roster to remain status quo forever. Change could be a comin'.
---
---