Major League Baseball
Major League Baseball
Yankees' Pineda to miss start of season
Published
Mar. 31, 2012 1:00 a.m. ET

New York Yankees pitcher Michael Pineda will begin the season on the disabled list after tests showed inflammation in a shoulder tendon, but no structural damage.
The injury to Pineda, an All-Star last season with the Mariners, helped the Yankees settle their rotation, at least to begin the season. C.C. Sabathia, Hiroki Kuroda, Phil Hughes, Ivan Nova and Freddy Garcia will begin as New York's starters.
Pineda, who was acquired during the offseason from Seattle, underwent treatment, including icing, at Steinbrenner Field in Tampa after an MRI exam on Saturday. The right-hander doesn't know when he'll resume playing catch.
''I'm feeling a little better,'' Pineda said. ''A little sore. I'm a little sad. I'll be OK.''
Pineda experienced soreness in the back of his right shoulder during the Yankees' 13-9 win over the Philadelphia Phillies on Friday night. He allowed six runs and seven hits in 2 2/3 innings, and struggled with his fastball velocity again, averaging around 91 mph.
''I'm pitching this year,'' Pineda said. ''I'm coming back strong.''
Manager Joe Girardi said he was ''very relieved because the rest of the MRI came out good.''
''You always worry about rotators and labrums and that kind of thing. The rest of his shoulder looked really good. He just had a little tendinitis,'' he said.
Acquired from the Seattle Mariners in a winter trade for catcher Jesus Montero, Pineda struck out 18 and walked 10 in 19 spring innings. The All-Star had a 5.58 ERA.
''We'll be conservative and make sure when he goes back out, he feels good,'' Girardi said. ''That would be the smart thing to do.''
Left-handed reliever Cesar Cabral, who had 12 strikeouts and 2 walks in 11 1-3 innings, and had a 1.59 ERA in 10 appearances, will go on the 15-day DL. The team said Cabral, also hurt in Friday's game, has a stress fracture on the tip of the left elbow.
Also, Andy Pettitte took another step forward in his comeback by throwing in his second simulated game.
Pettitte, who ended a one-season retirement by agreeing to a minor league contract on March 16, threw 25 of 33 pitches for strikes in the game broken down into two segments. He struck out five of the nine batters he faced.
''We've never felt we need to speed Andy up and we won't because you know that you're hurting him,'' Girardi said. ''I think Andy is a lot more familiar with his body and what it takes maybe than us. We'll listen.''
Pettitte could be ready to join the Yankees in May. The left-hander said his arm feels great, but that he has a lot of work left when it comes to building leg strength.
''Felt really good in the first inning,'' Pettitte said. ''The second inning, I got good and fatigued in the legs. They're not in shape.''
It now appears that Pettitte will not pitch in a spring training game before the team breaks camp next Wednesday.
''It's not that big of a deal,'' Pettitte said. ''I just don't want to rush something.''
Notes: Non-roster INF/OF Russell Branyan, sidelined most of spring training by a lower back disc injury, could resume swinging a bat next week and will continue a rehabilitation program for another three to four weeks. ''Definitely frustrating,'' he said. ... RF Nick Swisher (groin) felt fine one day after playing five innings of defense in a minor league game. He is scheduled to play in Sunday's game against Miami.
---
---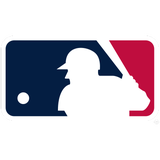 Get more from Major League Baseball
Follow your favorites to get information about games, news and more
---