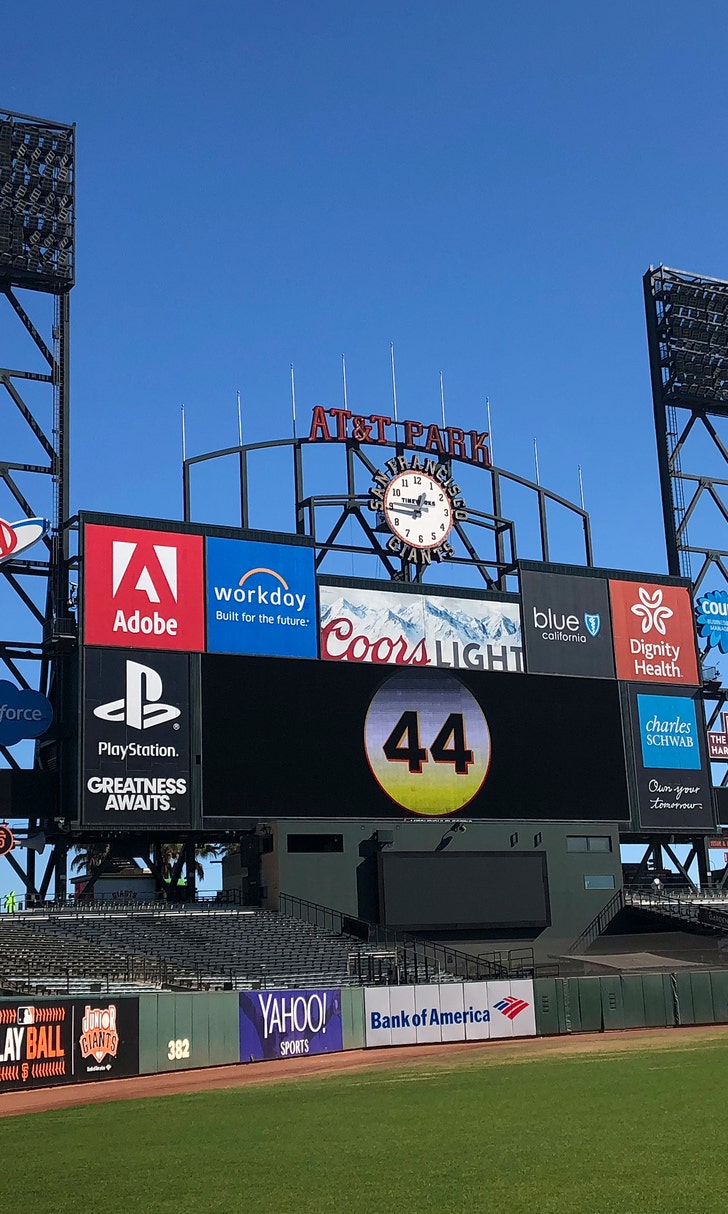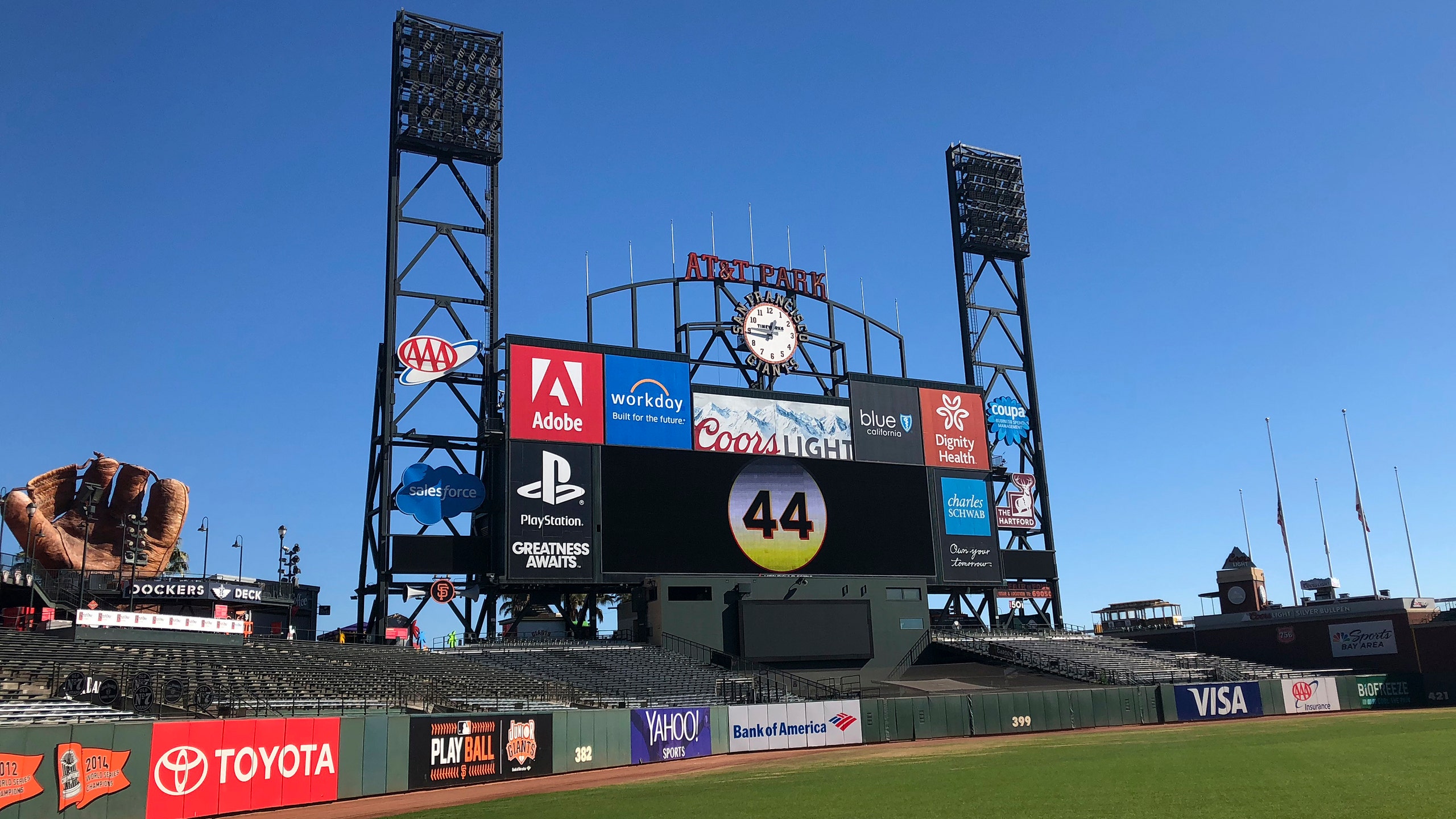 Willie McCovey remembered for humility and care for others
November 8, 2018
SAN FRANCISCO (AP) — Aside from that fearsome left-handed swing everybody knew, Willie McCovey provided an example of humility in how he lived for many of his San Francisco Giants teammates year after year.
"McCovey was our leader," Gaylord Perry said as his fellow Hall of Famer was remembered in a celebration of his life Thursday at AT&T Park.
McCovey died Oct. 31 at age 80 after suffering from ongoing health issues.
Hall of Famers, former teammates and winners of the Willie Mac Award named for him attended on a picture-perfect day. McCovey's 44 was written into the infield dirt next to his position at first base.
The San Francisco Fire Department paid tribute with a spraying show from a boat in his namesake McCovey Cove in the bay beyond the right-field arcade. Bouquets of flowers were left on McCovey's statue across the water.
A first baseman and left fielder who won NL Rookie of the Year in 1959 and MVP 10 years later, McCovey was a .270 career hitter with 521 home runs and 1,555 RBIs in 22 major league seasons, 19 of them with the Giants. He also played for the Athletics and Padres.
"What he did on the field, everybody knows what he did," Hall of Famer Orlando Cepeda said. "But as a human being, Willie McCovey was very special."
McCovey wore No. 44 to honor Hank Aaron — who like McCovey grew up in Mobile, Alabama.
"If there is a second life, I'd like to come back as a major league baseball player," McCovey once said.
"Stretch," as he was fondly known, never won a World Series after coming so close. The Giants lost the 1962 World Series to the New York Yankees, dropping Game 7 1-0 when McCovey lined out to second baseman Bobby Richardson with runners on second and third for the final out.
"Willie's indelible moment happened to be a screaming line drive that found Bobby Richardson's glove in Game 7 of the 1962 World Series," Giants CEO Larry Baer said. "A few feet one way or another, people say, and Willie's legacy rises to a whole different level. Well, I couldn't disagree with that more. Even if that line drive had gotten past Bobby Richardson and driven in the winning run, that one heroic moment would never have defined Willie's legacy. His legacy transcends baseball, transcends his six All-Star appearances, his Rookie of the Year award, his MVP, even his Hall of Fame induction."
McCovey was inducted into the Hall of Fame in 1986 after his first time on the ballot.
Those who played with him cherished McCovey for his thoughtful ways both on and off the field. Home run king Barry Bonds called him "Uncle Mac" ''because I've always admired him and he's always taught me the game of baseball as much as Willie (Mays) and my dad have," Bonds said Thursday.
"I got to know Willie Mac the man," said Felipe Alou, who was roommates with McCovey in the majors, minors and even winter ball in the Dominican Republic. "We came here in 1958 a bunch of kids. Willie obviously came up in '59, another child, another kid. I have been a very privileged person, I got to play with five Hall of Famer players with the Giants."
Past Willie Mac Award winners in attendance included Giants broadcaster Mike Krukow, Dave Dravecky, Buster Posey, Jack Clark, Shawon Dunston, Nick Hundley, Marvin Benard and Mike Felder.
The honor is voted on by the players, coaches and training staff to recognize the Giants player who most exemplifies McCovey's inspirational ways on the field and in the clubhouse.
"I have never been around a more humble man and I've never been around someone who lifted up others around him more than himself," Dravecky said. "I've never been around a man who loved so deeply and cared so much about wearing the Giants uniform. For Willie, he showed us the way."
---
---