Major League Baseball
Major League Baseball
White Sox gets quick test with long road swing
Published
Jul. 12, 2012 7:22 p.m. ET

Featuring a slew of rookies and a first-year manager, the Chicago White Sox jump into the second half of the season as the leaders in the AL Central, knowing that the next 2 1/2 months will be even tougher with Cleveland and Detroit giving chase.
Manager Robin Ventura's low-key approach has gotten big approval ratings in the clubhouse and his team has played better than most expected. Ventura has repeated several times that the White Sox are not overachievers, rather a group playing to its capabilities.
''You feel you can play with anybody. How it ends up, nobody knows that. You can control your effort. You can control your concentration and things like that,'' Ventura said. ''The things that we work on, we're working on defense and being cognizant of that stuff more than stuff you can't control.''
The White Sox ran off a nine-game winning streak this season and then went 11-4 headed into the break, splitting four games in Yankee Stadium and then sweeping the two-time AL champion Rangers.
Ventura's lineups don't vary much, and perhaps reflecting his own approach as a slick fielder at third base, the team is much better defensively - like throwing to the right base and not giving away runs or extra opportunities.
''It's just easier to make sure you do the simple things and easier fundamental things and the rest of it is just playing baseball,'' Ventura said.
But now comes a real test to start the second half with the White Sox leading Cleveland by three games and Detroit by 3 1/2. There's a 10-game road swing starting Friday in Kansas City, a trip that also touches down in Boston and then Detroit.
Chicago will play 16 of its first 19 games after the break on the road.
The White Sox are 23-16 away from U.S. Cellular this season and 24-22 at home.
''Long road trips are not fun or a lot of road games aren't fun at any time during the season. But we've played pretty well on the road this year. We'll just take it as it comes,'' said first baseman Paul Konerko, who is batting .329 at the break after flirting with .400 in late May.
''We'll try to have a good road trip and that's it. Just keep trucking along.''
The White Sox were in first at the All-Star break for the first time since 2008 and have been atop the AL Central for 42 days.
They had 10 rookies on their 25-man roster at the same time in the first half - eight of them pitchers. Starter John Danks (shoulder) and Phil Humber (elbow), who pitched a perfect game in April, have been on the DL, as is top setup man Jesse Crain (shoulder).
That's where rookies like Jose Quintana (4-1), Addison Reed (13-for-14 in saves)) and setup man Nate Jones (3-0, 3.03 ERA) have played crucial roles.
''It's not always a negative to have young guys. I think it infuses some energy to a few guys who have been here a few years and have played a long time,'' Ventura said. ''That stuff is fun.''
Adam Dunn already has 25 homers, compared to 11 during his nightmare of a season a year ago. And in addition to Konerko, the biggest sparks on offense have come from 5-6 hitters Alex Rios (.318, 12 homers) and A.J. Pierzynski (.285, 16 homers, two shy of his career high). Shortstop Alexei Ramirez has also picked up his game after a long early-season struggle at the plate, reaching .266.
One of the biggest additions that gives the White Sox confidence they can hold on has been veteran Kevin Youkilis, who came over in a trade from the Red Sox last month. Youkilis filled a big need at third base and has 14 RBIs in his first 13 games with Chicago, including one-game winning 10th-inning hit and a couple of go-ahead homers.
Chris Sale, a first-round draft pick in 2010, has evolved into one of the best starters in the AL after being a reliever last season. The lankly lefty (10-2, 2.19 ERA) was sent back to the bullpen for one game when there was a concern about his arm. But he quickly returned to the rotation after a blunt conversation with GM Kenny Williams and went 7-0 over his final nine starts.
Chicago had Sale skip his final start before the break and even though he pitched an inning in the All-Star game, he will have had 11 days between starts when he goes Sunday in K.C. The 6-6 Sale has already thrown 102 2-3 innings, more than he pitched in the previous two seasons combined for the White Sox as a reliever.
And Jake Peavy, who came back last year following a rare surgery to re-attach a muscle behind his shoulder, has pitched well without much run support (7-5, 2.85 ERA) and joined Sale, Konerko and Dunn on the AL All-star team.
Tall right-hander Gavin Floyd (7-8) has been inconsistent, sometimes very good, others not so much and he's been hurt by giving up 17 homers.
Ventura said he won't rate his own performance in his first-ever managerial job. He'll let his bosses take care of that.
But he does acknowledge that he's likely gotten better as the season has progressed - just like his team.
''Probably. I've had a few games,'' he said. ''I would think that would be natural so I don't think I lost any games early on.''
---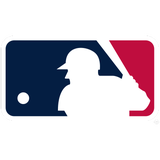 Get more from Major League Baseball
Follow your favorites to get information about games, news and more
---