Major League Baseball
Major League Baseball
White Sox 10, Indians 6
Published
Apr. 11, 2012 10:00 p.m. ET

Robin Ventura saw the Chicago White Sox score 10 runs and still didn't feel safe.
Welcome to life as a major league manager.
A.J. Pierzynski hit a three-run homer and drove in four runs to lead the White Sox over the Cleveland Indians 10-6 on Wednesday.
Chicago scored four runs in the first off Justin Masterson (0-1), but Cleveland closed to 5-4 in the fifth against John Danks (1-1) on Travis Hafner's two-run double.
Then in the sixth, Alejandro De Aza hit a two-run homer off Dan Wheeler and Pierzynski drove a pitch from Rafael Perez into the right-field seats for a 10-4 lead.
''I don't know if you ever feel comfortable with any big lead,'' said Ventura, five games into his first season as a manager at any level.
''I felt confident in our pitchers, bringing them in, but you can't have too many runs.''
Pierzynski said the way the Indians kept coming back, he had the same feeling.
''It never seemed like we had enough,'' Pierzynski said.
The left-handed hitter wasn't in his comfort zone when he came to bat against Perez, having just two singles in his first 12 career at-bats against the lefty. Then his luck changed.
''He hung a slider,'' Pierzynski said. ''I've been facing him for years and he always makes good pitches, a good slider, good slider, good slider. Finally, he missed with one and I made contact.''
Following a 3-2 opening trip, the White Sox headed to Chicago after the game for their home opener against Detroit on Friday.
Hafner had a long solo homer and three RBIs and Shelley Duncan hit a two-run homer for Cleveland, which went 1-4 on its opening homestand. The Indians were 1 for 11 with runners in scoring position, dropping to 5 for 32 (.156) this season.
''Five games is not going to make me panic about my bullpen, my offense, defense or anything like that,'' Indians manager Manny Acta said. ''We have to give it a little more time.''
Danks gave up four runs, seven hits and five walks in 5 2-3 innings. Masterson allowed five runs - three earned - and eight hits in five innings.
''I didn't help the cause by walking five,'' Danks said. ''It was cold, tough conditions. Everything was in and out. My changeup was good and then it went away. I got the win, that's all that matters.''
A year ago, Danks was 0-8 in his first 11 starts. He finished 8-12.
''At least I didn't have to wait until June to win,'' Danks said. ''All the credit goes to the offense. I was very fortunate to get those runs, especially against Masterson. He's one of the best.''
Paul Konerko had an RBI double in the first and Adam Dunn a run-scoring single. In an inning prolonged by third baseman Jack Hannahan's throwing error, Masterson threw a run-scoring wild pitch and Pierzynski hit a sacrifice fly.
''Masterson was a little inconsistent with his command, but he threw the ball well,'' Acta said. ''We didn't play good defense behind him in the first inning. That really hurt us.''
Asdrubal Cabrera reached in the bottom half when his routine pop to right-center fell safely among three fielders for a double, then scored on a wild pitch. Hafner hit a 433-foot solo homer into the right-field second deck in the fourth, his first home run of the season.
Konerko singled in a run in the fifth for a 5-2 lead after an error by first baseman Casey Kotchman.
NOTES: The first-pitch temperature was 45, with gusting winds. A light drizzle fell in the early innings. ... Jeanmar Gomez, the Indians' fifth starter who was skipped over in the rotation when Tuesday night's game was postponed, made his season debut by pitching two perfect innings of relief, striking out three. ... Kotchman dropped a low throw from SS Cabrera, only his 12th error in 730 games at first base. ... Konerko passed Hall of Famer Luke Appling for second place in White Sox history with 3,531 total bases. Frank Thomas leads with 3,949. ... Cleveland has eight homers by seven players in five games. ... The Indians go to Kansas City on Friday to start their first trip of the season, which includes stops at Seattle and Oakland. ... The White Sox have limited standing room tickets remaining for their home opener Friday against Detroit.
---
---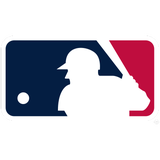 Get more from Major League Baseball
Follow your favorites to get information about games, news and more
---