Major League Baseball
Major League Baseball
White Sox 10, Astros 1
Published
Jun. 10, 2012 1:26 a.m. ET

When Chris Sale is on the mound with his quirky motion and left-handed deliveries that come at all speeds and from all angles, the Chicago White Sox like their chances. Every time.
''Obviously we have all the confidence in the world. We know if we score him a few runs, then normally it's going to be good enough,'' slugger Adam Dunn said.
That's what happened again on Saturday when Sale pitched eight shutout innings and Dunn had a grand slam in a 17-hit attack that produced a 10-1 victory against the Houston Astros.
Sale (8-2) gave up four singles, struck out seven and walked none while lowering his AL-leading ERA to 2.05 during his fifth straight victory.
''I'm not one to really look at my stats or anything like that. It really doesn't do anything for you,'' the 6-foot-6 Sale said. ''You got a five (ERA) or a one and you still got to go out there and pitch and get outs.''
Sale was sent to the bullpen for one game in May after there was concern about some arm soreness. But he had a candid and strong conversation with general manager Ken Williams and convinced the team he should return to the rotation.
''It was kind of crazy there,'' Sale said. ''But everything got figured out and I'm trying to move forward from that.''
Sale gave the White Sox a momentary scare in the sixth when he was struck by a comebacker from Jed Lowrie. The ball hit him on the bottom of the left foot, then caught him on the calf. But he was not injured and stayed in the game.
''That ball was smoked. Got to get out of the way of it,'' he said. ''It was kind of comical after the panic went away.''
At age 23, Sale is emerging as Chicago's stopper. In his two previous outings, he pitched his first complete game against Seattle and struck out 15 against Tampa Bay.
''He's tough to hit against because he has a lot of different things he can throw. I think a lot of people believe he just goes out and throws 98, 99, that's not what he does,'' White Sox manager Robin Ventura said. ''He actually pitches, hits corners, creates angles and things like that that make him extremely tough.''
Gordon Beckham had three RBIs and Alejandro De Aza finished with four hits for the White Sox, who sent 10 batters to the plate during a five-run fifth that chased Houston starter Jordan Lyles (1-2). Chicago finished with 17 hits - 16 singles and Dunn's 19th homer, a bases-loaded shot off Rhiner Cruz in the eighth for his 12th career grand slam.
''I just let the fifth inning blow up on me,'' Lyles said, refusing to blame the poor fielding that jumped started the inning. ''I didn't make pitches. I put guys on base that I shouldn't have.''
Alexei Ramirez reached on third baseman Matt Downs' throwing error to start the fifth. Jordan Danks had an infield single and Ramirez reached third after a bad throw by second baseman Jose Altuve.
Eduardo Escobar worked a walk to load the bases, De Aza delivered an RBI single, and Beckham followed with a two-run single to right as Escobar made a nice slide around catcher Chris Snyder to score the third run. Dunn hit a sacrifice fly and, after a walk to Paul Konerko, Alex Rios had another RBI single to finish Lyles.
Beckham added an RBI single in the sixth.
''You just can't give a good hitting team like that extra outs,'' Houston manager Brad Mills said.
The 21-year-old Lyles allowed seven hits and five runs, four earned, with three walks in his 4 1-3 innings. He is now 0-5 in 14 road games, including 12 starts.
Lowrie hit his 12th homer leading off the ninth against Zach Stewart.
NOTES: White Sox LF Dayan Viciedo, who left Friday's game after five innings with tightness in both hamstrings, was out of the lineup. Jordan Danks made his first major league start in left and got two hits. His brother, LHP John Danks, is scheduled for a minor league rehab outing Tuesday. He's been on the DL with a strained left shoulder. ... The White Sox were doing more tests on 3B Brent Morel, who pulled himself out of a rehab game earlier in the week. Morel has been bothered by back problems. ... Houston placed OF Fernando Martinez on the seven-day disabled list Saturday for post-concussion like symptoms. Martinez was complaining of blurred vision. He was hit in the head by a pitch while playing for Oklahoma City on May 26. He was called up to the major league team June 2. Four days later, he may have hit his head diving for a ball against the Cardinals. ''The thinking was that might have stirred something up a little bit. He went and saw the doctors on Friday and they wanted more tests done,'' Mills said. ... Astros INF Chris Johnson, who left Friday night's game in the sixth inning with nausea, was not in the lineup.
---
---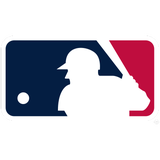 Get more from Major League Baseball
Follow your favorites to get information about games, news and more
---