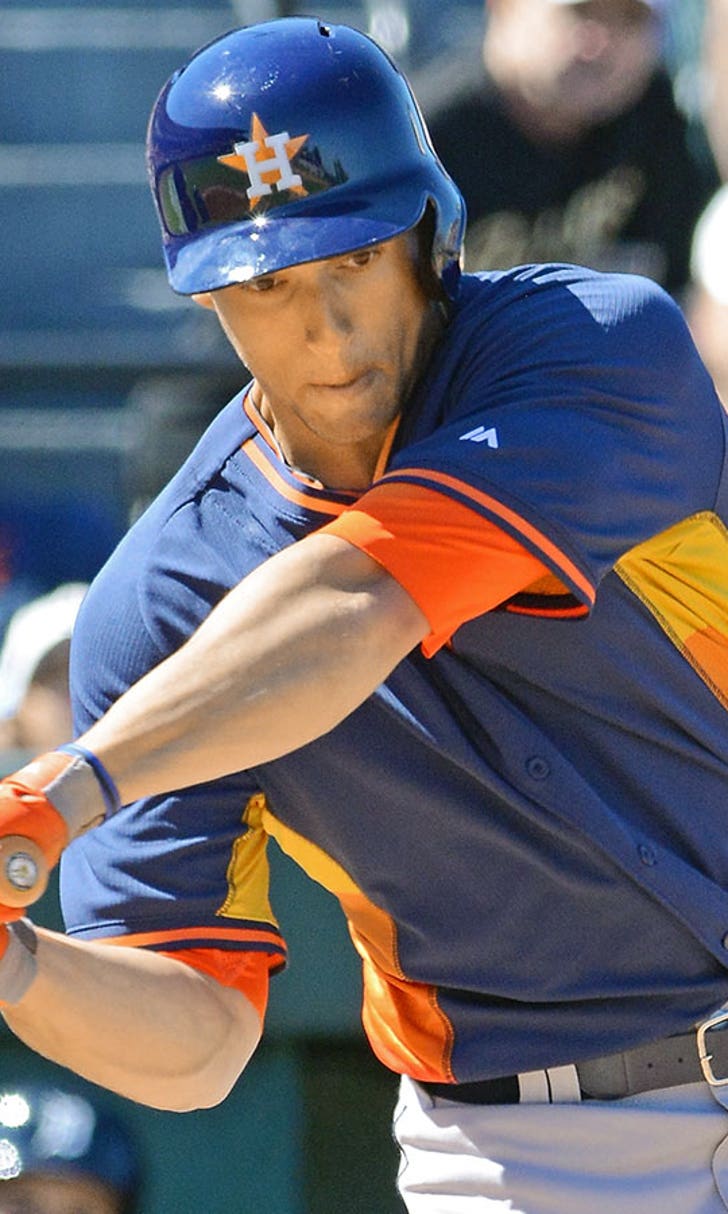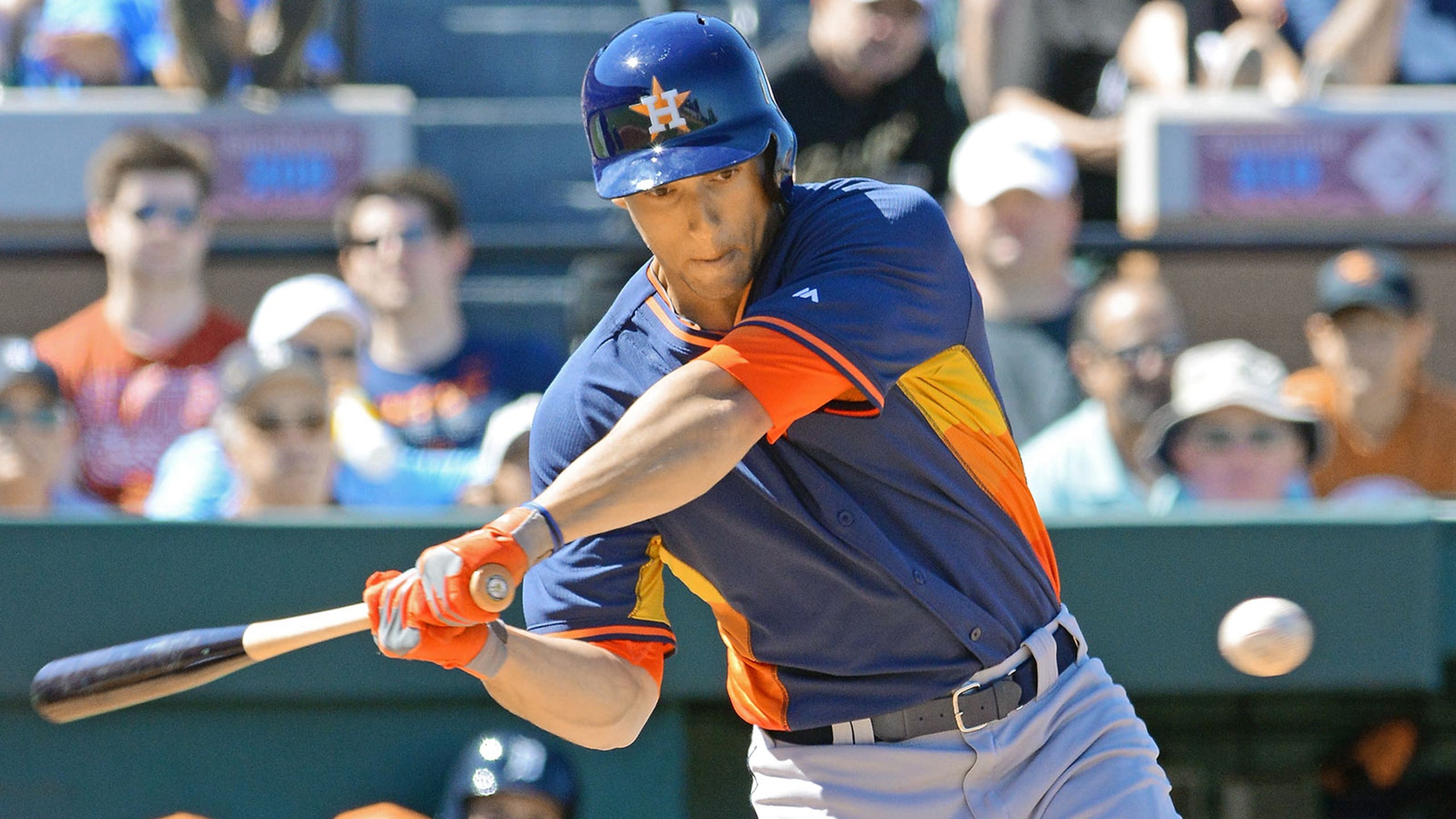 When $23M to fulfill a dream isn't enough, blame system
BY Rob Neyer • March 20, 2014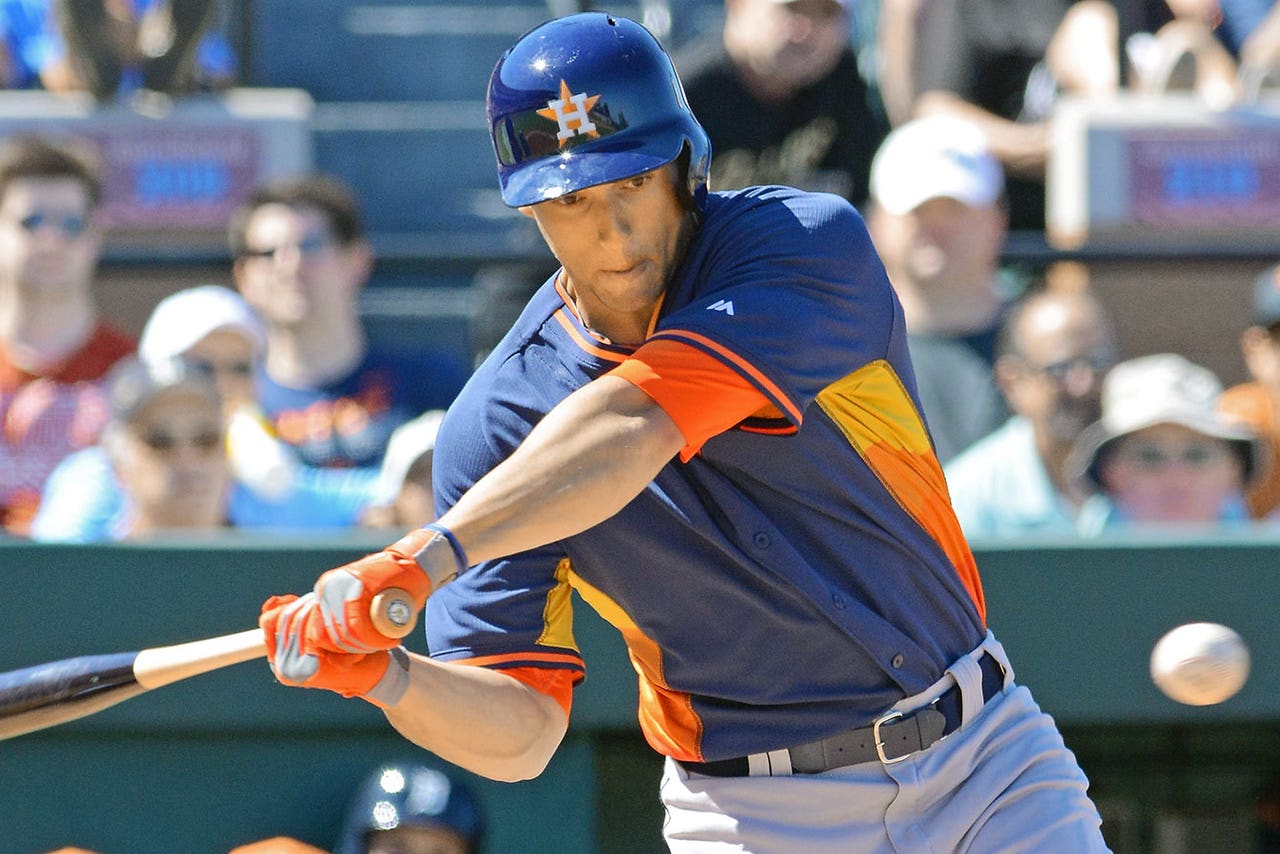 Wednesday, FOX Sports' Ken Rosenthal reported that a) last fall, the Astros offered prospect George Springer a seven-year, $23 million contract, which Springer spurned, and b) Springer is highly unlikely to make the Astros' Opening Day roster this spring.
As Rosenthal points out, these facts don't seem to fit together real well. Except, of course, that both sides are simply playing the cards they've been dealt:
In that sense, the Astros' offer of an unprecedented long-term deal was shrewd; they were gambling that Springer would sacrifice future earning power for an immediate life-changing guarantee.
The Rays took a similar approach with third baseman Evan Longoria in April 2008, signing him to a six-year, $17.5 million contract after he had appeared in only six major-league games.
Several player representatives believe the Astros' attempt to sign Springer will not be the last such effort by a team to lock up an elite prospect before he is established.
The benefit to the player, besides financial security, is that he could head straight to the majors rather than face a delay as his team waits to start his service clock.
A team that holds off promoting a player can gain an extra year of control over him before free agency and also prevent him from gaining an extra year of arbitration.
"We have always believed that the game suffers when teams make roster decisions based on factors other than player performance," union chief Tony Clark told FOX Sports. "The 25 players who give each team the best chance to win should be on the Opening Day roster."
Well, that's a lovely sentiment. Meanwhile, we have always believed that veteran players well past their primes shouldn't earn 10 or 20 times more than players like … oh, players like Mike Trout, or George Springer once he reaches the majors and achieves his sure stardom.
That's neither here nor there, really.
This is not exactly a new story, but the part about the Astros offering Springer a $23 million contract last season does seem like news. Rosenthal's notion that Springer turned down not just the contract, but also a chance to play in the majors is pretty interesting. I'd never thought of it quite that way.
But again, this is hardly the first time an unproven player has been offered a seriously long-term contract before proving himself in the majors at all. After playing only 39 games in the majors, for example, Salvador Perez signed a deal that will potentially pay him $21 million over his first (full) eight seasons. More on that in a minute.
Actually, more on that now: $21 MILLION IS A LOT OF MONEY. In related news, $23 MILLION IS A LOT OF MONEY. I wouldn't think less of a player who thought $23 million wasn't enough; it's up to every player to decide for himself. Within reason, anyway. If Chris Getz decides he just can't put on the uniform for less than $11 million … yes, I might think a little less of him.
A young player with a bright future often has to balance life-changing guaranteed income with the potential of significantly more life-changing income. Let's be specific. We're talking about more income, but maybe not more life-changing. Will Springer's life be significantly different if he earns $32 million rather than $23 million? Maybe. But maybe not, especially if he's wise enough to take care of his money.
Which is why I have a very hard time getting outraged about how these things play out. As, for example, Hardball Talk's Matthew Poullot seems so outraged:
Springer wasn't interested in playing ball with the Astros, even though it would have gotten him to the majors three months earlier. And it was absolutely the right call, given that the Astros not only wanted him to give up all three arbitration years but also a year of free agency. Jacoby Ellsbury is about to make $21 million this year in his seventh big-league season. The Astros wanted to pay Springer barely more than that for seven seasons combined. Even though it's $23 million guaranteed for a player who hasn't set foot in the majors yet, it simply wasn't a competitive offer.
I might even consider it extortion.
Thankfully, Rosenthal is taking the Astros to task over this, wondering how Springer is worth $23 million but not a spot on Houston's still lackluster roster. The Astros declined to comment.
I'm not going to be as polite about it as Rosenthal (I rarely am). What the Astros are doing here is shameful. I know there are a lot of good people in that organization. They've hired a number of stathead favorites and other people I respect. And they're certainly doing a lot of things right to turn their organization around.
But they're doing this very, very wrong. If nothing else, they're sending a terrible message to the rest of their prospects. Why should Carlos Correa and Mark Appel bother trying their hardest this year if they feel the Astros won't promote them before June 2016 anyway?
The system sucks. No argument there. In a perfect world, players would reach the majors as soon as they'd earned the opportunity, and they would be paid commensurately with their performance.
But Springer doesn't live in that world, and he can blame (among others) Clark. It's the Players Association that has always acquiesced in, and even encouraged, a system that seriously underpays young players and seriously overpays old players. What's more, while a different system might be more "fair" to the younger players, it's the current system that allows teams like the Rays to remain competitive. Without an economic structure that doesn't pay young players what their performance would seem to merit -- and team-friendly deals like Longoria's and Perez's -- franchises with low revenues simply wouldn't be able to compete for more than a few years. Even with the current inequitable system, it's hard enough for them.
I would prefer a system that equalized revenues and paid the best players the most money, regardless of their experience. But until we've got that system, it's hardly fair to rip teams like the Astros for doing what they have to do to survive. Especially when that includes offering a young, untested player $23 million. When we forget that $23 million is a massive, shocking, ridiculous amount of money, we start throwing around words like "extortion" as if they tarnished quarters.
Major League Baseball isn't a two-bit business, though. Whether he deals with the Astros or not, George Springer shouldn't have to work a day of his life when he's finished playing baseball. Maybe I'll shed a tear for him tomorrow.
---
---