Major League Baseball
Major League Baseball
Wedge ready to take over Mariners' ship
Published
Feb. 13, 2011 9:14 p.m. ET

Eric Wedge hasn't managed in the big leagues for more than a year, so the new Mariners skipper arrived at the team's spring training facility Sunday ready to go.
First on the docket: getting to know the 63 players in camp. The first workout of spring training for Seattle's pitchers and catchers is Monday.
''The majority I've got to get around to,'' Wedge said. ''That'll just be a process. It's not going to happen in one day. It'll be in the clubhouse, it'll be outside the clubhouse, it'll be on the field, maybe at the parking lot or wherever.''
The 43-year-old Wedge was 561-573 as a manager with the Cleveland Indians, and is hoping to lead a renaissance in Seattle. He wants to take the introductions beyond just a hello handshake, spending some time getting to know his players.
He'll also set his agenda and share his plans with the team when everyone arrives Saturday.
''When I talk to them that first day, we won't leave much to the imagination,'' Wedge said. ''A lot of the things I'm going to say to them, you've heard already.
''It's about respecting the game, being a good teammate, what we expect and our level of expectations. What I look for from day to day, what I'm looking for this spring, what we're going to look to accomplish and how we're going to do it.''
In the end, winning comes first, Wedge said. The Mariners finished with the AL's worst record last season, 61-101, and haven't been to the postseason since 2001.
''I've got to have the guts and we've got to have the strength to sometimes take one step back to take two steps forward,'' Wedge said. ''I don't put a timetable on that. ... Sometimes that timetable may not be three months or six months or a year, it may be less than that.''
Wedge also said that reliever Brandon League, who had six saves in 2010, is leading the closer competition, with David Aardsma not expected to be ready until after the regular season starts. He had surgery to repair a torn labrum in his left hip last month.
''He's the first guy that comes to mind,'' Wedge said. ''But I think we've got some other guys here at camp that are going to be fighting for it, too. I know that we do. Nobody's set in stone in that spot right now.''
That goes for the rest of the bullpen, too.
''We've got to do a lot of observing here early on. There's not going to be a whole lot of coaching here early on,'' he said. ''We need to watch them and observe and get to know them and get a feel for them and let them do the same for us.''
The starting rotation is a little more settled with AL Cy Young winner Felix Hernandez providing an anchor. But the rest of the guys will have to settle into their spots, including Jason Vargas and Doug Fister, who had 15 wins in 59 starts but decent earned-run averages.
''That's something that obviously gives them a great leg up in the rotation,'' Wedge said. ''But we're still going to have plenty of competition for that starting rotation.''
Erik Bedard is another starter Wedge will have an eye on, after he missed last season with shoulder discomfort. He threw in the bullpen recently and got good marks from pitching coach Carl Willis.
''Bedard's more of an individual situation,'' Wedge said. ''He's just had a lot of trouble with injuries. He looks great. I look into his eyes, I see good eyes. He looks physically fit.''
And just like every other team in spring training, there will be an eye on the youngsters.
''If we feel like they're in position to where they belong on our team breaking camp, I think you have to take into consideration the intangibles above that,'' Wedge said. ''In other words, they come out here and they have a tough first week and you guys do what you've got to do and start writing about it, are they going to be able to handle that?
''We have to make sure that we know that they can handle that from the intangibles and the toughness and the understanding of what comes along at that level.''
---
---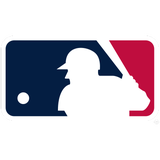 Get more from Major League Baseball
Follow your favorites to get information about games, news and more
---