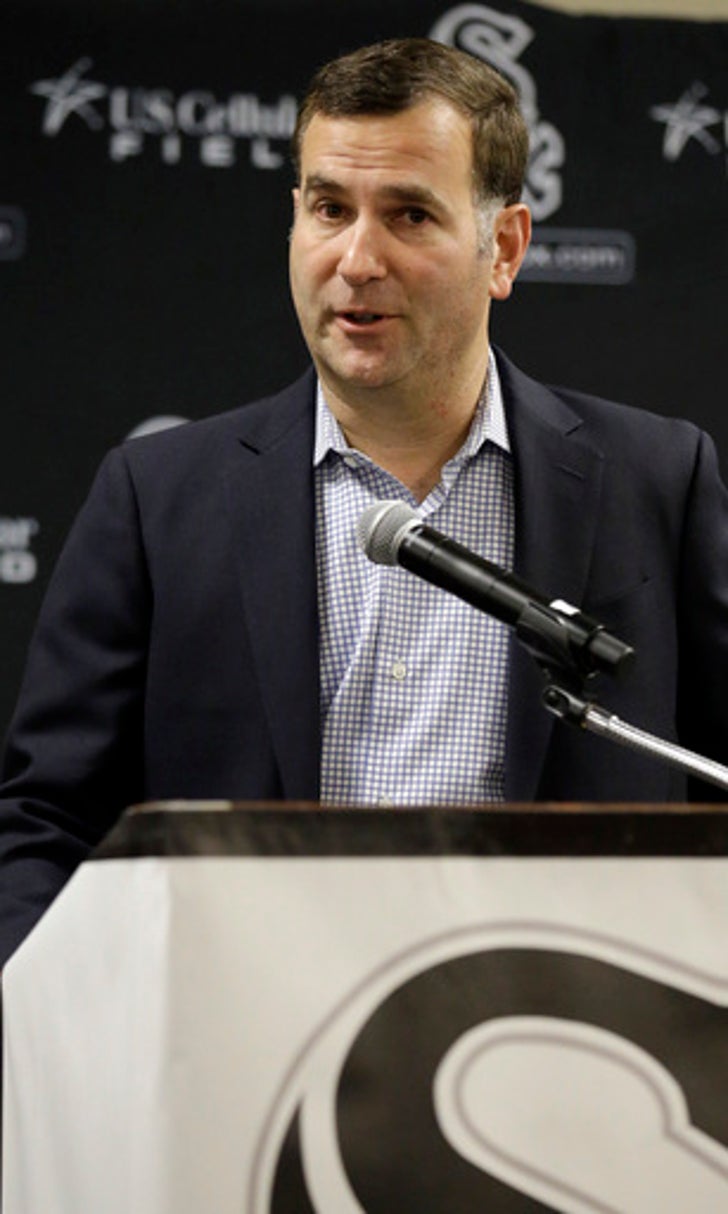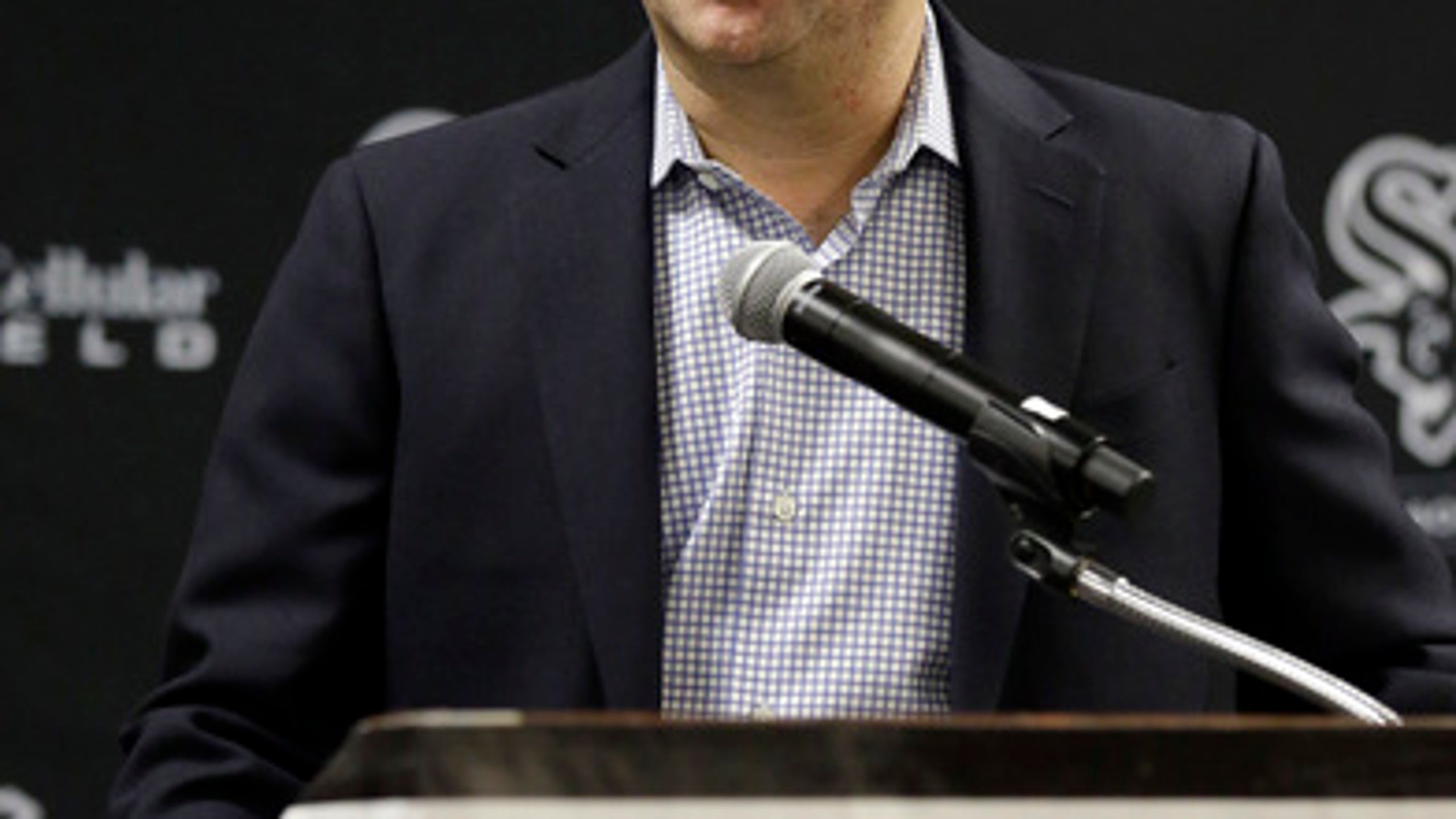 Ventura heading into final year of contract with White Sox
BY foxsports • January 29, 2016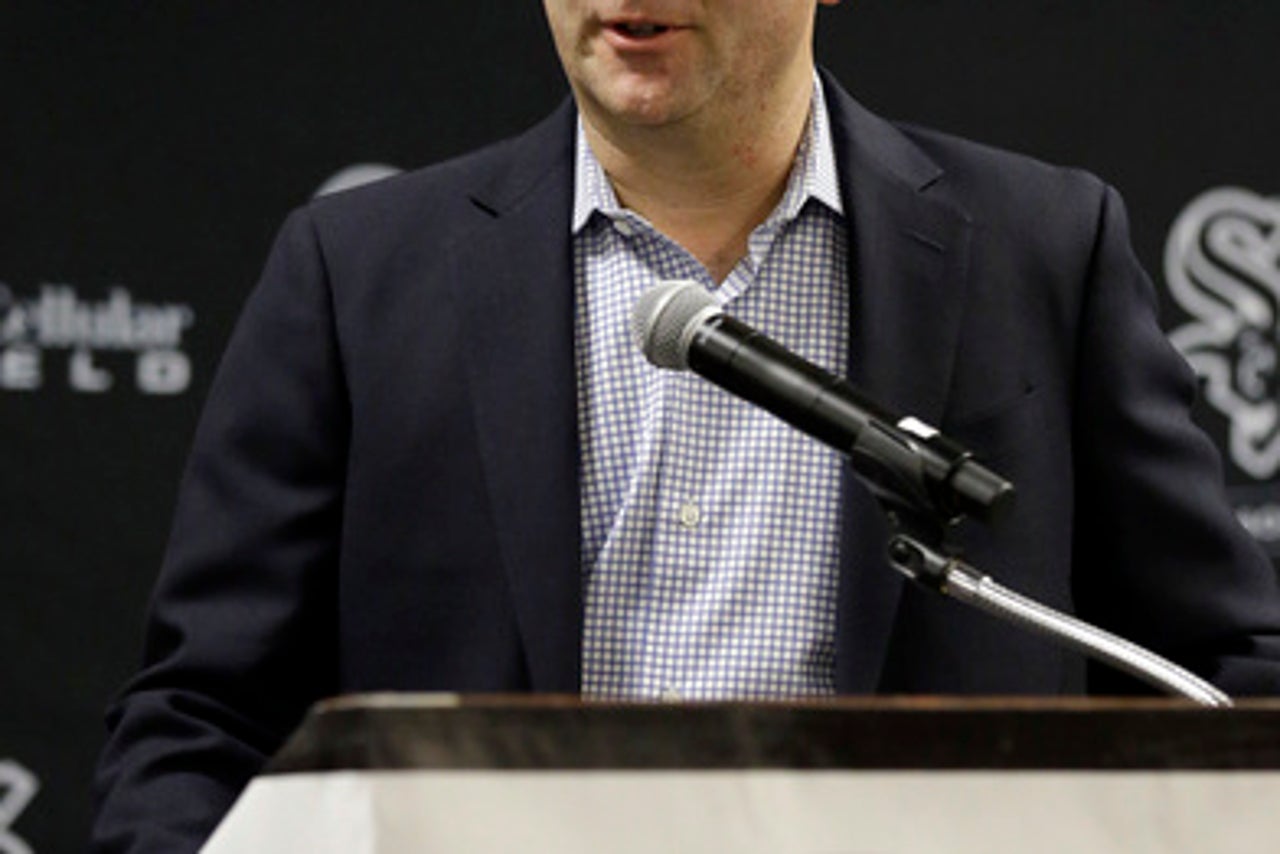 CHICAGO (AP) White Sox manager Robin Ventura is entering the final year of his contract. He is looking for his first playoff appearance since he took over, and general manager Rick Hahn thinks his team should contend in the tough AL Central.
For the 48-year-old Ventura, it's just business as usual.
The former major league infielder brushed aside any talk of added pressure on the opening day of the team's annual fan convention. After managing the White Sox to an 85-77 record in his first year in 2012, Ventura has been in the dugout for three consecutive losing seasons.
''As Rick has mentioned before, it's regardless of what people think of the outside pressures, you want to win just because you want your team to get off to a good start, you want to make a good run at it,'' Ventura said Friday. ''I have one year on a contract, that's not a secret, but regardless of that I would want to win just as many games early on whether it was 10 years. It doesn't matter.''
A year ago, the White Sox were a sleeper pick for a deep playoff run when they gathered at a downtown Chicago hotel for the winter festival. They were coming off an offseason trade for Jeff Samardzija and big free-agent deals that added outfielder Melky Cabrera and closer David Robertson.
Chicago finished near the bottom of the majors in hits, batting average, on-base percentage and slugging percentage on its way to a 76-86 record. The White Sox also committed 101 errors during a shaky year in the field that put more pressure on their pitching staff.
Much of the blame went to Ventura, a .267 hitter during a big league career that included six Gold Gloves at third.
''Robin's had a lot of pressures throughout his life. I don't think this is the most by any stretch of the imagination,'' center fielder Adam Eaton said. ''I don't think he's too worried about it. As I've said a million times, Robin, he has a huge influence on how we play, but at the end of the day it's up to us.''
Coming off the disappointing season, Hahn and the White Sox decided to try again this year rather than retool. They traded for third baseman Todd Frazier and second baseman Brett Lawrie. They also think they upgraded their offensive at catcher by signing Alex Avila and Dioner Navarro and letting Tyler Flowers go despite solid defensive metrics.
''Playoffs. I think that's the first and foremost. We've got to make the playoffs and fight to win that division,'' Frazier said. ''It's going to be tough. It is. It's a great division. It's going to be fun the whole year round, and if we're healthy we're going to have a shot.''
Hahn left open the possibility of making another move before the start of the season. Hahn declined comment when asked out free-agent outfielder Dexter Fowler.
''A year ago at this time, there was a fair amount of optimism not only in the front office but among the fan base as well as throughout the baseball community in terms of evaluating what we were able to accomplish last offseason,'' Hahn said. ''Frankly as we sit here today we feel like we are a stronger team now than we were at that time.''
The main questions heading into spring training are the back end of the rotation and the opening at shortstop created by Alexei Ramirez's departure as a free agent. Tyler Saladino is the favorite to take over at shortstop, but he played just 68 games last season in his first stretch in the majors. The White Sox also are hoping for a rebound season from Avisail Garcia in right.
For Ventura, it's a new group of players who will influence any changes he makes in the wake of last year.
''You bring in Frazier, you bring in Lawrie, Alex Avila, you have Dioner, you're changing things as you go along because you have different players, you have different elements that you're dealing with,'' he said. ''So there becomes a little bit of a game in spring training of trying to understand those guys and put them in the best spots possible.''
---
Jay Cohen can be reached at http://www.twitter.com/jcohenap
---
---