Major League Baseball
Major League Baseball
Undefeated Texas rolling with best start since '96
Published
Apr. 7, 2011 9:44 p.m. ET

After their first World Series last year, the Texas Rangers are on quite a roll.
They are pounding the baseball, even without a home run yet from AL MVP Josh Hamilton. They have already beaten the American League's Cy Young winner and swept two teams. And after an impressive opening week at home, they are the AL's only undefeated team - 6-0 for the first time in 15 years.
''I knew we had a good team to compete and start good. But 6-0, I didn't really put it in my mind,'' new third baseman Adrian Beltre said. ''It's been good, and hopefully we can keep doing it.''
The Rangers, who Friday night in Baltimore will try to match the team record for seven consecutive wins to start a season, have been winning with big bats, solid pitching and some spectacular defense.
''What I've learned is we can play baseball, and we can play baseball any kind of way we have to play it,'' fifth-year manager Ron Washington said. ''I know we're not going to blow everybody away and maintain this pace, but it's about being consistent in the main areas, pitching and defense. If we can stay consistent there, I think y'all enjoy the year that we put together. I know we will.''
Texas, already with a three-game lead in the AL West, had a day off Thursday before a nine-game, 10-day road trip.
They begin against the Orioles and former manager Buck Showalter before going to Detroit and then New York to face the Yankees, who they beat in the AL championship series last fall.
Nelson Cruz joined Willie Mays and Mark McGwire as the only players to homer in each of the first four games of a season. Cruz and Ian Kinsler were the first teammates to both homer in the first three games, and Kinsler became the first player ever with leadoff homers in each of the first two games.
The Rangers had 13 homers in the first four games, even getting one from Elvis Andrus, who didn't have a homer all last season. But they also won the last two games without hitting a ball out of the park.
Alexi Ogando, No. 5 in the rotation because of Tommy Hunter's groin injury, threw six shutout innings in his first major league start, a 3-2 win over Seattle. Texas then beat Felix Hernandez with four runs on six hits (five singles) over seven innings against the AL Cy Young winner.
All five Rangers starters already have a win on a staff with a 2.83 ERA. Closer Neftali Feliz has retired all 12 batters he has faced in four appearances with two saves.
Beltre is hitting only .125, and is 1 for 17 since his grand slam against Boston last Saturday. But he had two incredible defensive plays in the finale Wednesday against his former Seattle teammates.
''Everybody is talking about homers, but pitching and defense got us where we needed to be, got us six big wins,'' said designated hitter Michael Young, the longest-tenured Ranger in his 11th season.
''I love the runs, but I like the pitching and the defense,'' Washington said. ''I'll take nine, 10, 11 or 12 hits and eight, nine, 10 runs. But you don't have success just constantly doing that every night. You've got the pitch, you've got to catch the ball.''
Texas averaged seven runs in the opening homestand with more extra-base hits (32) than singles (23). The Rangers outscored the Red Sox and Mariners by a combined 42-20.
The only time the Rangers have started a season 7-0 was 1996, when they won the first of three AL West titles in four years. They didn't win the division again, or get back to the playoffs, until last season when they went all the way to the World Series before losing in five games against San Francisco.
No team in the majors has been 7-0 since 2003, when the Giants won their first seven games and Kansas City started 9-0.
Hamilton led the majors with a .359 batting average last season, along with 32 homers and 100 RBIs.
The Red Sox intentionally walked Hamilton to load the bases in the second game right before Beltre's grand slam. While the slugger surprisingly hasn't been part of the Rangers' season-opening home run derby, Hamilton has three doubles and four RBIs and is hitting .273.
''I've always been when everybody else is doing their thing, I just kind of chill and take it easy. Then when they're not doing their thing, I kind of take off and do what I have to do. It's always been that way, I don't know why,'' Hamilton said. ''Be patient, let everybody get theirs out of the way, then I'll start.''
---
---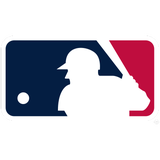 Get more from Major League Baseball
Follow your favorites to get information about games, news and more
---