Major League Baseball
Major League Baseball
Twins erase six-run deficit vs. Angels
Published
Apr. 12, 2012 1:00 a.m. ET

There's no mystery about this. As Joe Mauer and Justin Morneau perform, the Minnesota Twins will follow.
Timely home runs by both of the former American League MVPs? That's as close to a formula for victory the Twins can find.
Morneau hit a two-run, tiebreaking homer in the eighth inning, and the Twins rallied from six runs down to defeat the Los Angeles Angels 10-9 on Thursday.
''That feeling when it comes off the bat and you know it's gone, there's nothing like that in baseball,'' Morneau said.
Mauer went deep, too, hitting a three-run shot off Dan Haren in the fifth that cut into a 6-0 lead the Angels built against Francisco Liriano. Every Twins batter had at least one of the team's 20 hits, enough to make up for the 14 men left on base, including eight in scoring position.
''We know we can do it,'' Mauer said. ''Maybe everybody else doesn't.''
The skepticism stems of course from their health. With Mauer's knees and Morneau's concussion, the franchise cornerstones - who make up more than one-third of the team's payroll - have missed big chunks of the last two years. This was the first time Mauer and Morneau homered in the same game since July 6, 2010, the day before Morneau took that hit to the head.
''I saw it in spring training. I saw it today. It's fun to watch those guys hit,'' said Josh Willingham, who started a three-run seventh with his fourth of Minnesota's six home runs this year.
Maicer Izturis had a two-run single in a five-run second inning and stole two of the Angels' five bases. Trumbo homered and scored a run in the fifth on Wells' two-out ground-rule double when he walked and stole a base. But that wasn't enough.
Denard Span had four hits, including an infield single that tied the game at 6 in the seventh inning. On the play, he reached first at the same time as Scott Downs, inadvertently stomping down on top of the reliever's foot with his cleat. Downs' right ankle rolled awkwardly, and he left the game what the team called a bruise. He was on crutches afterward.
Which hurt worse? The inning or the injury?
''Both,'' Downs said. ''That's baseball. That's going to happen. It's not fun to watch, that's for sure. It's just something we have to bounce back from as a bullpen and go back at it.''
Without LaTroy Hawkins or Jason Isringhausen available to pitch after working the night before, manager Mike Scioscia didn't have many options. The bullpen gave up 11 hits and seven runs over the last four innings.
''We're going to need to get our starters maybe over that little hump and then try to get our roles in the bullpen a little more nailed down,'' Scioscia said. ''Our guys tried. We just couldn't shut the door when we needed it.''
Peter Bourjos hit an RBI single off Brian Duensing, whose wild pitch let Vernon Wells take second. That put the Angels in front again in the eighth - for a few minutes. Mauer singled off Rich Thompson (0-1), and Morneau followed with his first home run of the season. He had left seven runners on before that. The Twins tacked on two more runs, and the drama didn't stop there.
Jeff Gray (2-0) picked up the victory, and Matt Capps notched his second save despite giving the Angels two runs back.
Albert Pujols, 5 for 23 with his new team, singled to start the ninth and reached third when Torii Hunter's possible double-play ball skipped off second base for a fluke single. Mark Trumbo cut the lead to two with an RBI single, Wells beat out another potential double-play ball and another run scored on a fielder's choice to first.
Chris Iannetta's slow roller to third ended the game with a runner on second.
''If I get 65 of them this year and every one of them is like that, I'll be happy,'' Capps said.
Haren struck out Mauer, and Morneau flied out to the warning track with Span on third in the first inning. Mauer's infield pop out and Morneau's lazy fly followed a bases-loaded, one-out situation in the third, and boos came from the crowd.
But Mauer got one back in a big way in his next at-bat.
''To hit one good and get it out of the park, it's definitely a good feeling,'' he said.
Notes: With RH Jason Marquis making his final minor league tuneup start Thursday and RH Scott Baker set for season-ending elbow surgery, the fifth spot in the rotation has become a competition between RH Anthony Swarzak, who pitches Friday, and RH Liam Liam Hendriks, who takes the mound Sunday. ... LH Matt Harrison, who threw six scoreless innings to win his first start for the Texas Rangers, faces Swarzak on Friday for Texas. ... The Angels send Ervin Santana (0-1, 7.94 ERA) to the mound on Friday in New York to face Hiroki Kuroda (0-1, 6.35 ERA) of the Yankees.
---
---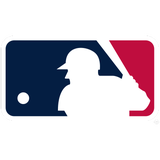 Get more from Major League Baseball
Follow your favorites to get information about games, news and more
---