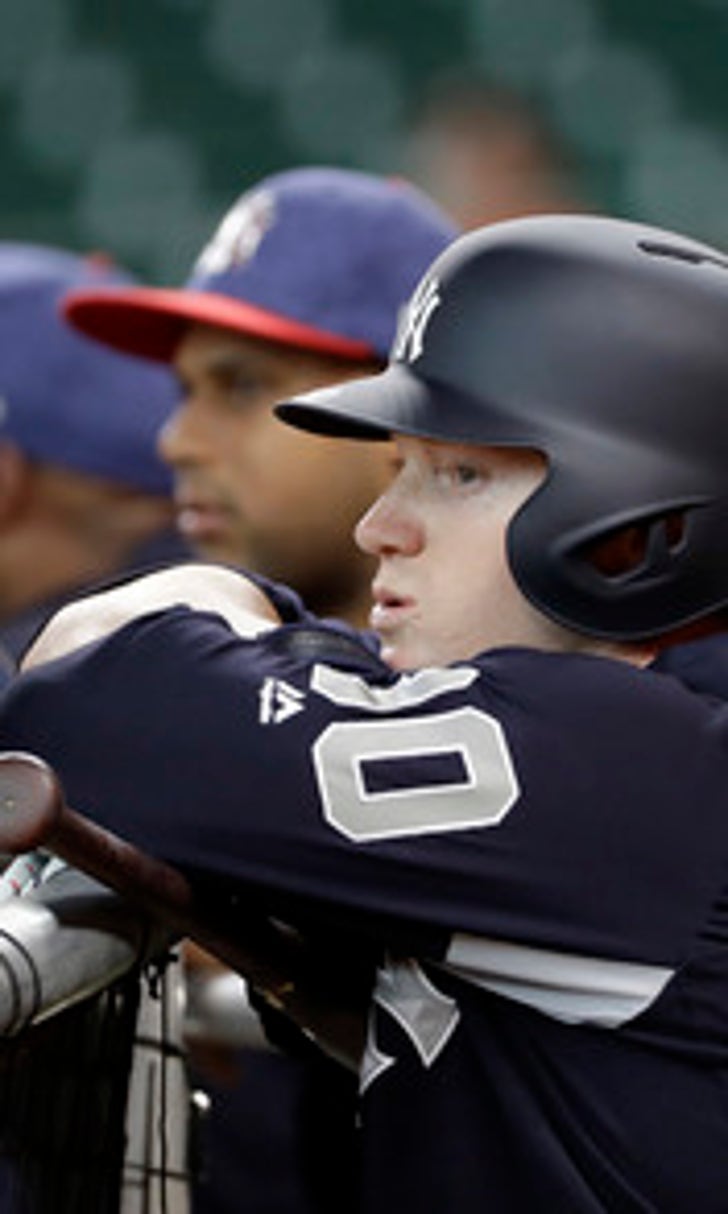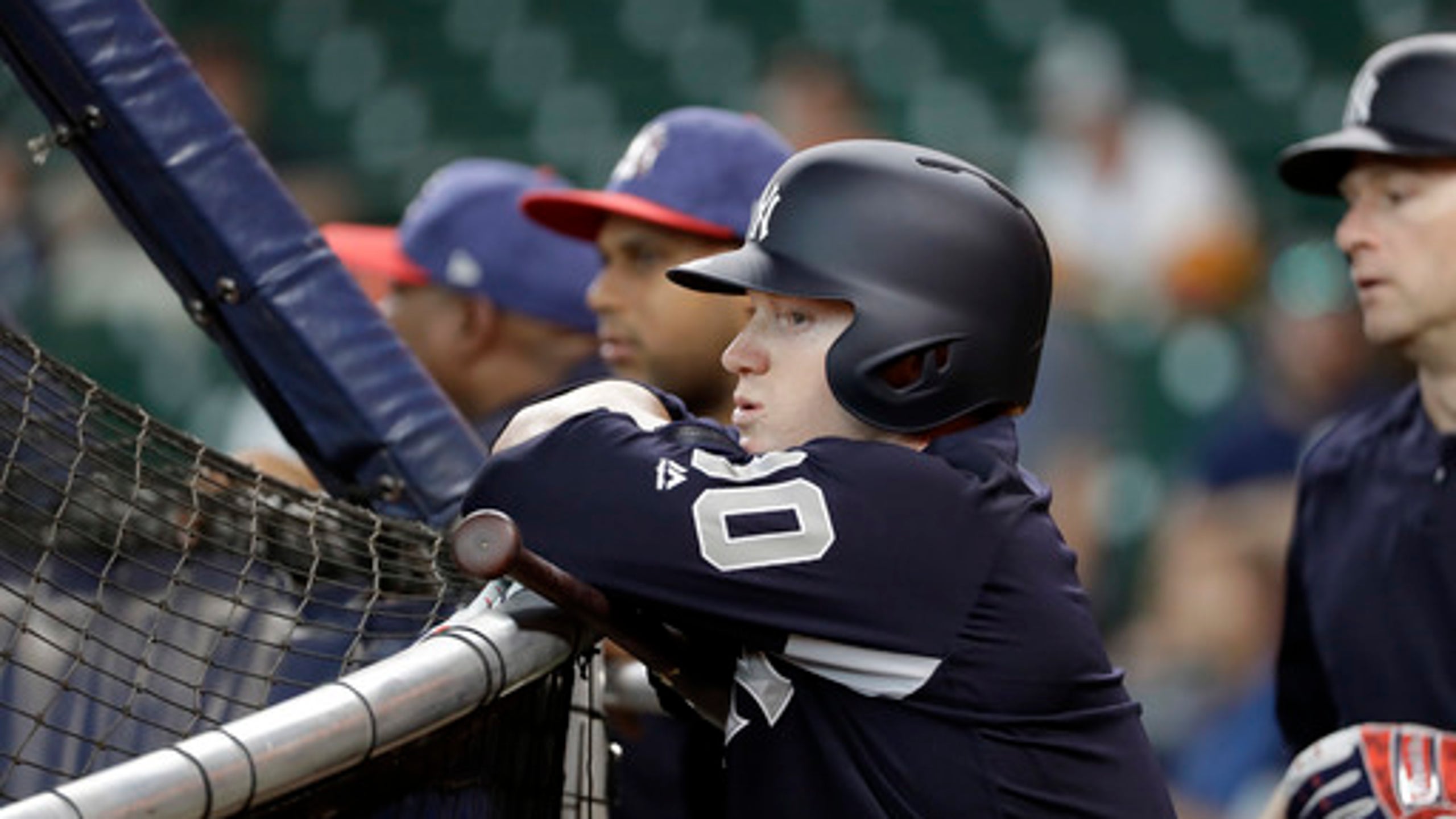 Top prospect Frazier joins the Yankees
BY AP • July 2, 2017
HOUSTON (AP) Clint Frazier doubled and had a solo homer in his debut in New York's 7-6 loss to the Houston Astros becoming the first Yankee since 1913 to double and homer in his first major league game.
''Very eventful,'' Frazier said Saturday night in summing up his first game in the bigs. ''It is probably the best taste of baseball I have ever had. It's disappointing to lose, but we have tomorrow. I am glad to be a part of this game.''
When Frazier was called into the office of Triple-A Scranton/Wilkes Barre manager Al Pedrique on Friday night he was sure he was getting called up to the majors.
A few minutes into the conversation where Pedrique broke down all of the things he needed to work on, he decided he must be wrong.
Turns out his first instinct was right and Pedrique was simply reminding him that he needed to keep working before giving him the news that he was joining the Yankees in Houston to make his major league debut.
''It was a conversation that I needed to have to make sure that I was continuing to work on things and just because I got my first call up it isn't time to be complacent and go back to business the same way that I did before I got here,'' Frazier said.
The outfielder, who is rated by some as New York's top prospect, hit .257 with 12 homers and 42 RBIs in 73 games in Scranton this season. Frazier was the fifth overall pick in the 2013 draft by the Indians and joined the Yankees last July as part of the trade for Andrew Miller.
Manager Joe Girardi said the move came because the Yankees needed an outfielder and his expectations for Frazier are what they are for any rookie.
''Be productive and just go play your game. Don't try to do too much,'' Girardi said. ''And I know that's hard in the beginning and sometimes things can speed up a little bit for young players and they can be extremely excited their first day. But the hope is that once he gets in the game everything kind of calms down and he realizes this is what I do.''
Frazier is thrilled to be in the majors and determined not to be a distraction after creating headlines during spring training because he didn't want to cut his flowing red curls.
He finally did cut his hair in March and it remained in line with New York's policy forbidding long hair when he arrived in Houston on Saturday. Frazier was asked what he learned from what happened this spring.
''That hair is taken a lot more seriously than I thought,'' he said. ''I meant no harm by growing it out. I was just under the impression that it was still following the rules and I needed to get called out to realize that I was the black sheep and the problem.''
He still plans on being himself now that he's in the majors, but will be careful with how he does that after his experience at spring training.
''If I clip my own wings I'm not going to be able to play the way that I want to,'' he said. ''I think for me it's as long as I can be myself without being a distraction or causing harm to the clubhouse or the team I think I'll be in good shape.''
Girardi believes Frazier learned a lot this spring, but that one lesson stands out above the rest.
''The biggest thing that he probably learned if I had to guess is that I want people to talk about me because of the way I play, not because of the way I wear my hair or some of the things that might be perceived that I say or that I do say,'' Girardi said. ''I want to be known for my play on the field.''
However, Girardi said he never thought Frazier was much of a distraction and sees him as someone who plays hard and is talented.
''He gets a lot of attention,'' Girardi said. ''I honestly believe that if his hair was black he probably wouldn't get as much attention. Or if he was bald he probably wouldn't get as much attention. But I think that because of the way God created him he gets a little bit more attention.''
The Yankees optioned infielder Miguel Andujar to Scranton to make room for Frazier on the roster and transferred outfielder Dustin Fowler, who had season-ending knee surgery on Thursday night, to the 60-day disabled list.
---
---