Major League Baseball
Major League Baseball
Tigers' Leyland says he doesn't mind 2nd-guessing
Published
May. 25, 2011 7:32 p.m. ET

The Tigers are the only team in town.
The Detroit Red Wings have been eliminated. The Lions players are locked out. Even when they were playing this past season, the Pistons didn't create a buzz.
Michigan and Michigan State football and basketball teams are idle.
The mitten-shaped state has a ton of passionate sports fans and they've got only one active team to talk about. That leads to hours of daily discussion, dissection and second-guessing on sports talk radio about the Tigers
''I don't ever mind that,'' Detroit manager Jim Leyland said Wednesday morning before the series finale against the Tampa Bay Rays was postponed because of lighting and steady rain. ''I love that people are talking about baseball, and there are times that it is a legitimate debate.
''They talk about why I don't hit Miguel (Cabrera) third, and that's a very fair question. It wouldn't be a terrible idea to hit him third. The reason I don't do it is that, if he's hitting fourth and he comes up in the first inning, that means there's a runner on base. I like that - giving him that chance to bat with a runner on base - but that doesn't mean it isn't a legitimate point to ask why I don't do it the other way.''
Detroit will open a four-game series with the Boston Red Sox on Thursday afternoon, weather permitting, in the middle of a homestand that wraps up next week against the Minnesota Twins.
The second-place Tigers have won three straight and trail the AL Central-leading Cleveland Indians by 5 1/2 games.
Detroit was ahead 2-0 when the game against the Rays was delayed in the third inning, but won't have a lead when the game is made up June 13 at Comerica Park.
Tampa Bay left rain-soaked Comerica Park on Wednesday and will have a day off Thursday before hosting Cleveland on Friday night.
''This little break will be good,'' manager Joe Maddon said after a two-plus hour delay postponed the game at Comerica Park. ''We didn't win as many games as we wanted on this trip, but we're playing well.
''We just haven't gotten many breaks.''
Maddon was thankful he didn't have to use any relievers on Wednesday and was able to at least start each of the three games, allowing him to keep his rotation set up as planned.
''That's good because we need to start winning some home games,'' Maddon said. ''We've become a good road team, and I'll never bemoan that fact, but we aren't playing up to our standards at home. This is a good time to fix that.''
The Rays are an AL-best 15-10 on the road and 11-13 at home. They've lost six of eight after building a season-high, three-game lead over the New York Yankees in the AL East, to fall into third place for the first time since April 22.
''We're a good enough ballclub and we're stable enough mentally to be able to handle whatever is thrown at us,'' Tampa Bay outfielder B.J. Upton said. ''Come Friday, our heads will be clear and we'll be ready to go again.''
---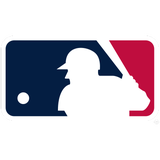 Get more from Major League Baseball
Follow your favorites to get information about games, news and more
---