Major League Baseball
Major League Baseball
Tigers 5, Rangers 4
Published
Apr. 13, 2011 1:16 a.m. ET

Josh Hamilton and the Texas Rangers are suddenly facing some serious adversity.
Hamilton is expected to miss six to eight weeks after breaking his upper right arm trying to score from third on a popup. That was one of a few blunders on the basepaths by the Rangers in a 5-4 loss to the Detroit Tigers on Tuesday. Miguel Cabrera drove in the winning run with a bases-loaded single in the bottom of the ninth.
General manager Jon Daniels announced after the game that Hamilton, the 2010 AL MVP, has a non-displaced fracture of the humerus bone at the top of his arm, just below the shoulder. He isn't expected to swing a bat for a month.
''Obviously, he's a big part of our club,'' Daniels said. ''We built the club to deal with something like this.''
The Rangers were trying to start 10-1 for the second time in franchise history, but an early mistake set the tone for a tough afternoon.
Hamilton was on third after a run-scoring triple. He then tried to tag up on a foul popup near the Detroit dugout. Third baseman Brandon Inge and catcher Victor Martinez both ran after the ball, leaving the plate unprotected when Inge made the catch. But Martinez was able to take a throw from Inge while scampering back in time to tag out a diving Hamilton.
''It was a stupid play,'' Hamilton said. ''The whole time the ball was in the air, the coach was yelling, 'Go, there's no one at home,' and I was thinking, 'I don't want to do this, something is going to happen.'
''But I listened to my coach,'' he said, referring to third-base coach Dave Anderson. ''It was way too aggressive. Maybe if they had both been closer to me, but they had a perfect angle to cut me off, and the only way to avoid a tag in that situation is to go head first.''
Hamilton left the game after that play.
With the game tied at 4 in the ninth, Darren O'Day (0-1) walked two batters to load the bases before giving up Cabrera's two-out hit.
Detroit starter Brad Penny rebounded from two unimpressive starts, allowing three runs on seven hits in 6 2-3 innings. Texas starter C.J. Wilson went 6 2-3 innings as well, allowing four runs on seven hits. He struck out four and walked three.
The Tigers scored in the first - the first run allowed by the Rangers in three games - when Austin Jackson hit a leadoff triple and scored on Ramon Santiago's groundout. Michael Young gave Texas a 2-1 lead with a sacrifice fly in the third that was caught by left fielder Ryan Raburn at the top of the fence.
The Rangers ran into another out in the fourth when Adrian Beltre was caught trying to stretch a double into a triple leading off the inning.
The Tigers tied it later in the fourth on a sacrifice fly by Martinez, and Texas went back ahead on an RBI groundout by Beltre in the sixth.
Raburn doubled home a run in the bottom of the sixth and scored on Brennan Boesch's single to give Detroit a 4-3 lead.
In the seventh, Detroit reliever Brayan Villarreal pitched a third of an inning - without actually throwing a pitch. He came on with a man on first and two out. Before making a single delivery to the plate, he picked off Julio Borbon at first to end the threat.
''I actually think that's what they wanted to happen. I think (manager Jim Leyland) pulled me out of the game so he could pick him off,'' Penny said. ''That guy's got an unbelievable pickoff move.''
Villarreal was replaced by Joaquin Benoit to start the eighth, and he allowed Texas to tie the game. Young singled with one out, took second on a wild pitch and scored on a two-out single by Nelson Cruz.
Jose Valverde (1-0) worked a scoreless ninth for the Tigers.
''It took 11 games before we shot ourselves in the foot,'' Texas manager Ron Washington said, ''and we'll bounce back from this one.''
NOTES: Boesch was the only left-handed hitter in Detroit's starting lineup. Lefties hit .144 against Wilson last season. ... The Rangers have agreed to a contract extension with assistant general manager Thad Levine that runs through the 2015 season. ... Washington said after the game RHP Dave Bush will start Wednesday.
---
---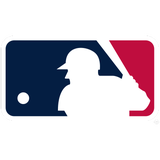 Get more from Major League Baseball
Follow your favorites to get information about games, news and more
---