Major League Baseball
Major League Baseball
Third time's a charm for Mets' Collins
Published
Jun. 7, 2012 1:00 a.m. ET

As Terry Collins calmly and deftly answered questions Thursday about yet another banged-up shortstop — Omar Quintanilla, the Mets' sixth shortstop of the season — I wondered if this was yet another area at which the manager had improved.
I had minimal contact with Collins during his notoriously high-strung tenures with the Astros from 1994 to '96 and Angels from '97 to '99, so I wasn't quite sure if freaking out over injuries had been one of his problems.
Collins, after finishing his pregame media session, assured me that he most certainly had handled things differently in his previous stops — and not in a way that made him proud.
He immediately reflected back to '99, his final season with the Angels, rattling off the names of the players who had gotten hurt — shortstop Gary DiSarcina, center fielder Jim Edmonds, first baseman Mo Vaughn, right fielder Tim Salmon, right-hander Ken Hill.
"I was not good. I did the 'Woe-is-me' stuff," Collins said. "We were just trying to plug up holes instead of really saying, 'Look, we've got to grind this out. We're supposed to win.' I let it affect the way I went about things. The clubhouse issues arose — and probably rightly so."
Collins resigned with 29 games left after the players had petitioned then-general manager Bill Bavasi to fire him. He did not manage again in the majors until the Mets hired him over Bob Melvin and Wally Backman for the 2011 season — a move that was met with widespread skepticism at the time, including my own.
Well, look at Collins now.
His remarkable transformation as a manager is practically old news as the Mets visit the Yankees in the first of two Subway Series this weekend (MLB on Fox, Saturday, 7:10 p.m. ET).
Yet Collins, 63, is proving to be even more impressive in his second season with the Mets than he was in his first. The Mets, a team picked by many to finish last in the NL East (including me), are tied for second place, just 1 1/2 games behind the Nationals.
The performance of right-hander R.A. Dickey and resurgences of left-hander Johan Santana and third baseman David Wright are perhaps the biggest reasons for the Mets' surprising run. But it's Collins who is extracting the most out of a roster that, overall, might be the least talented in the NL East.
When do we ever see this? Managers get fired, managers get re-hired, but almost always they return as essentially the same guy.
Collins, on the other hand, made a conscious effort to change.
"When I got my first job … I demanded things," Collins said. "I wanted everybody to have the same passion I had for the game. And everybody's different. When things weren't going good, I took that as a personal affront — I wasn't getting through to 'em. You go through bad stretches. I took that as, 'Hey look, you're not getting 'em ready.' Therefore, I even got worse.
"Now I look at it and say, 'I know how to do this right. I'm going to do the best I can and let 'em go play. And try to make sure they stay positive about it. Because mistakes are part of our game. 0-for-5s, 1-for-11s, 2-for-20s, it's all part of our game. Make sure they keep their heads up and get ready each and every day. That's where I'm better."
Collins went 11 seasons between major-league managing jobs, the third-longest gap in the last 30 years. During the interim, he filled a multitude of positions. Third base coach for the Rays. Advance scout for the Cubs. Dodgers minor-league field coordinator, then farm director. Manager of the Orix Buffaloes in Japan. Manager of Team China in the World Baseball Classic.
Of all those jobs, Collins said that serving as the Dodgers' farm director had the biggest impact on him as a better manager — and not simply because his GM at the time, Paul DePodesta, later played an instrumental role in hiring him for the Mets.
Before taking over the Astros, Collins' only major-league experience was as a bullpen coach for the Pirates in 1992-93. He had played 10 seasons in the minors, managed 11. As a farm director, he went back to his roots, drew on his experience with the Astros and Angels and learned how to groom players for the majors.
"My patience got to be a lot better," Collins said.
But make no mistake: He is not less intense, as some media reports last season suggested. Quite the contrary. Mets third baseman David Wright said that no matter how the team is faring, "the energy that Terry brings is equal every day."
One definition of "equal" is "with even balance." Mets catcher Josh Thole, 25, said that is how Collins treats both young players and veterans, showing them the same respect but also expecting them to give the same effort. Thole said that because Collins manages to win every night, players fight for him, "tooth and nail."
Dickey, 37, offers almost the opposite perspective, saying that Collins indeed shows veterans deference, consulting them on decisions that involve them, "which just makes you want to run through walls for him.
"He's got a lot of experience. He was a manager in other places," Dickey said. "I don't even think he would say it was his best job. But he has had the aptitude to learn from that and apply it to his present job. And it's been a real treat to him because of that."
Yes, Collins figured it out.
He knew this probably was his last chance.
"Yes," Collins said. "Because of my past and where I am right now, age-wise, career-wise, I was surprised I was even asked to be interviewed. But I said, 'If I get this, I'm going to enjoy it more. I'm going to enjoy the job.'"
Still, his reputation preceded him, particularly last season, when the Mets finished 77-85. For much of the year, the expectation among some media and fans was that Collins would revert to his old ways, erupt over this or that. The talk actually started in spring training, when the team was hit by a wave of injuries.
"Somebody wrote, 'He's starting to show the signs. Now it's going to be the 'Terry Collins Watch' to see when he finally blows up," Collins said. "I'm not going to blow up here, unless it looks like there's no effort. Then I've got something to say."
And if that happens, Collins said he will talk to a player face-to-face, not embarrass him in a team meeting. But really, it's not even an issue. For the Mets, effort never is a problem.
They play hard because their stars play hard, and because their manager pours every ounce of his 5-foot-9, 158-pound body into every game.
Injuries don't faze him. Nothing fazes him.
On his third try, Terry Collins finally got it right.
---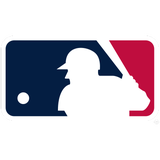 Get more from Major League Baseball
Follow your favorites to get information about games, news and more
---