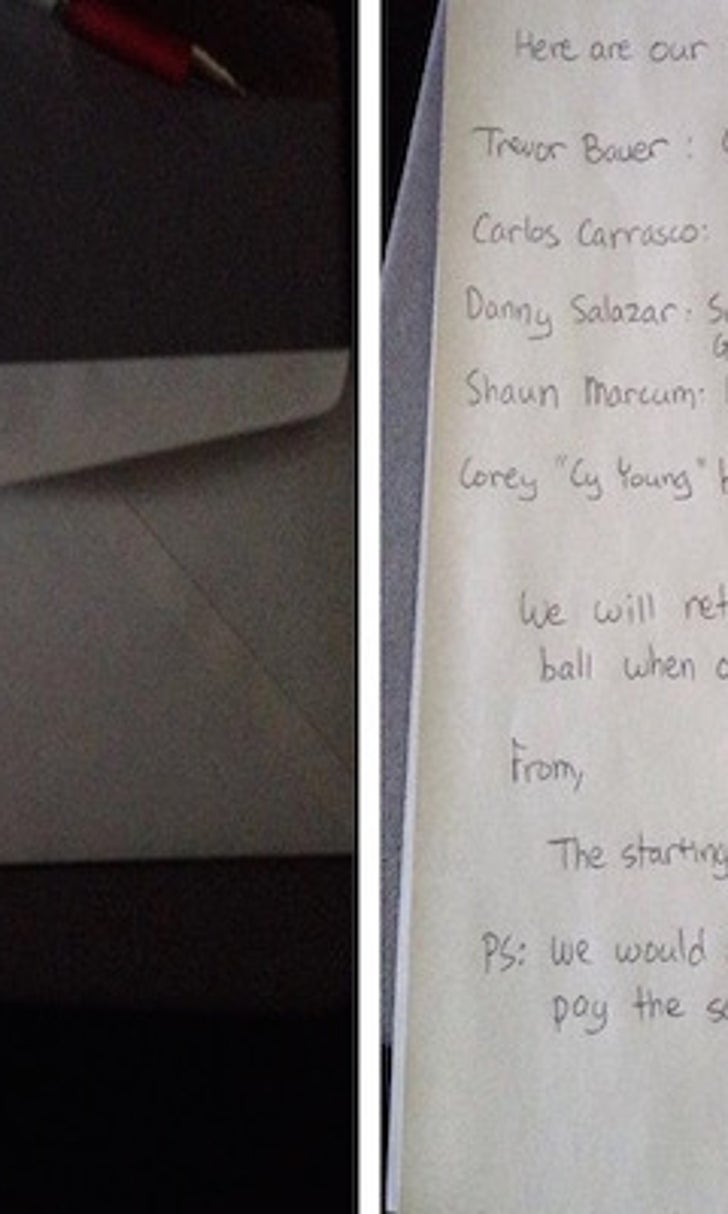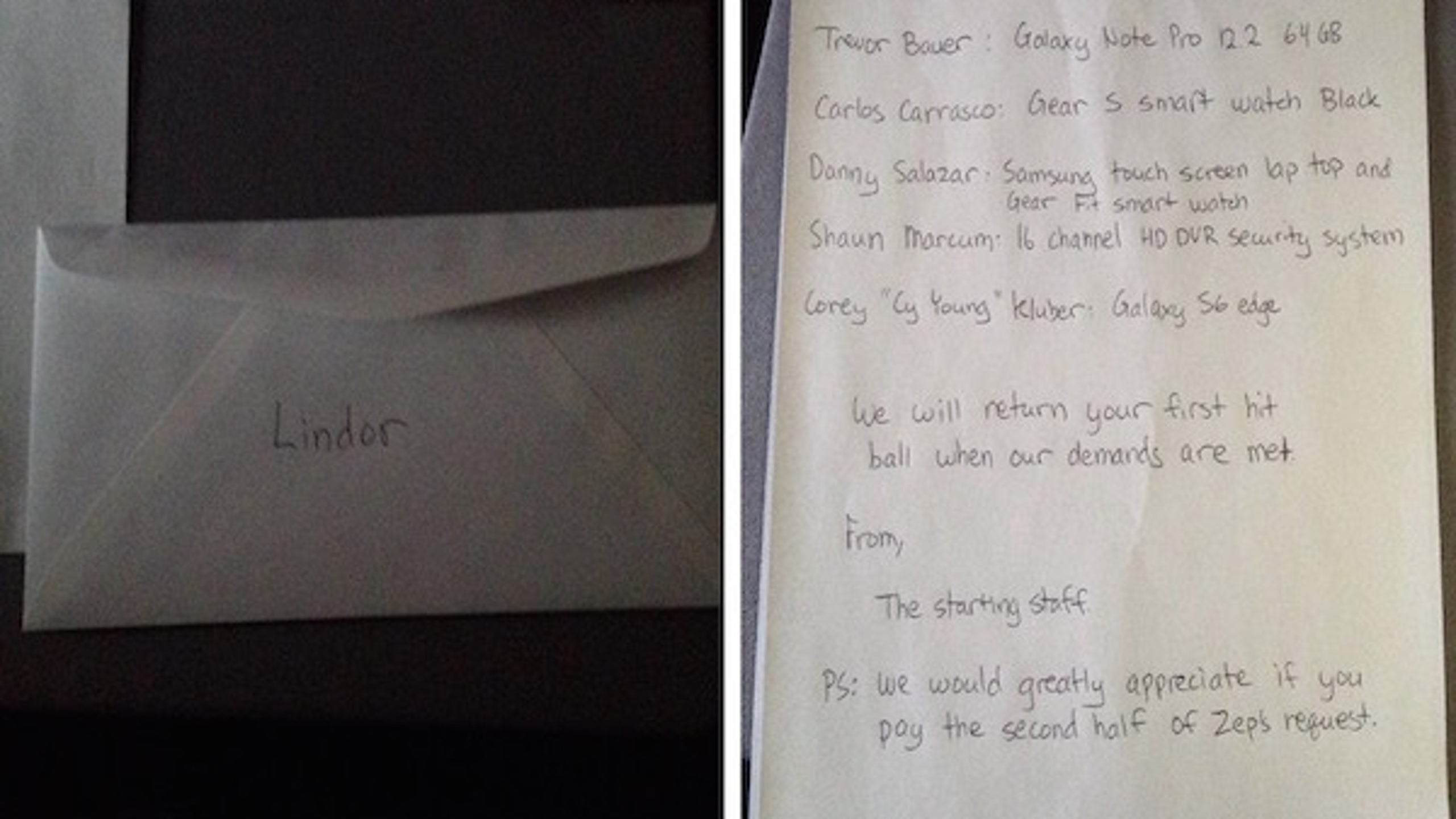 Teammate zings Lindor over paying ransom for first hit ball
BY foxsports • June 15, 2015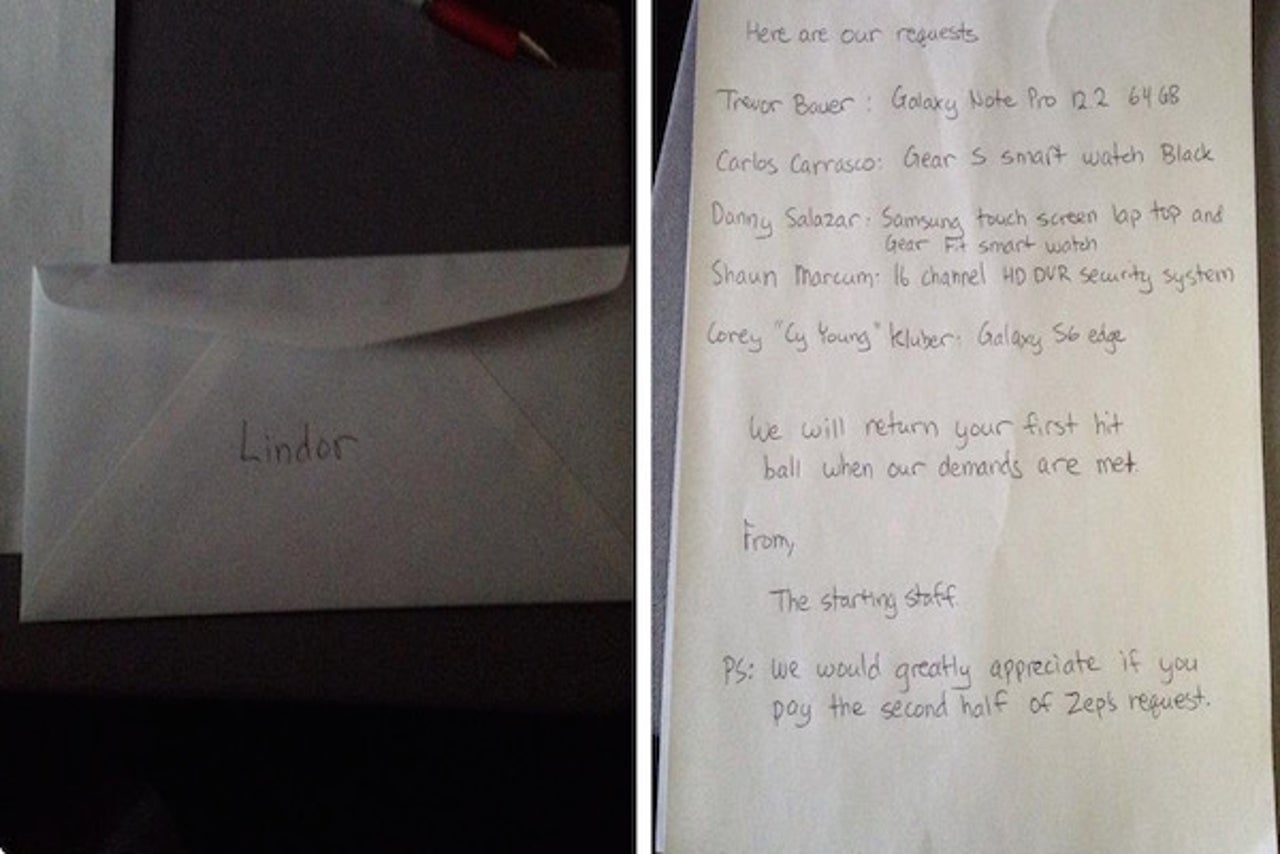 By Steve DelVecchio
The Cleveland Indians have made a habit of snagging milestone balls and holding them hostage from their teammates. We saw it when Cleveland's bullpen demanded a bunch of Apple products in exchange for Brandon Moss' 100th career home run ball, and the team's pitchers were at it again over the weekend with Francisco Lindor.
Lindor, a 21-year-old prospect who was recently called up, recorded his first major league hit on Sunday with a single down the line. The ball eventually made its way to Trevor Bauer, and Cleveland's starting pitchers are holding it for ransom.
Bauer tweeted out an image of the ransom note.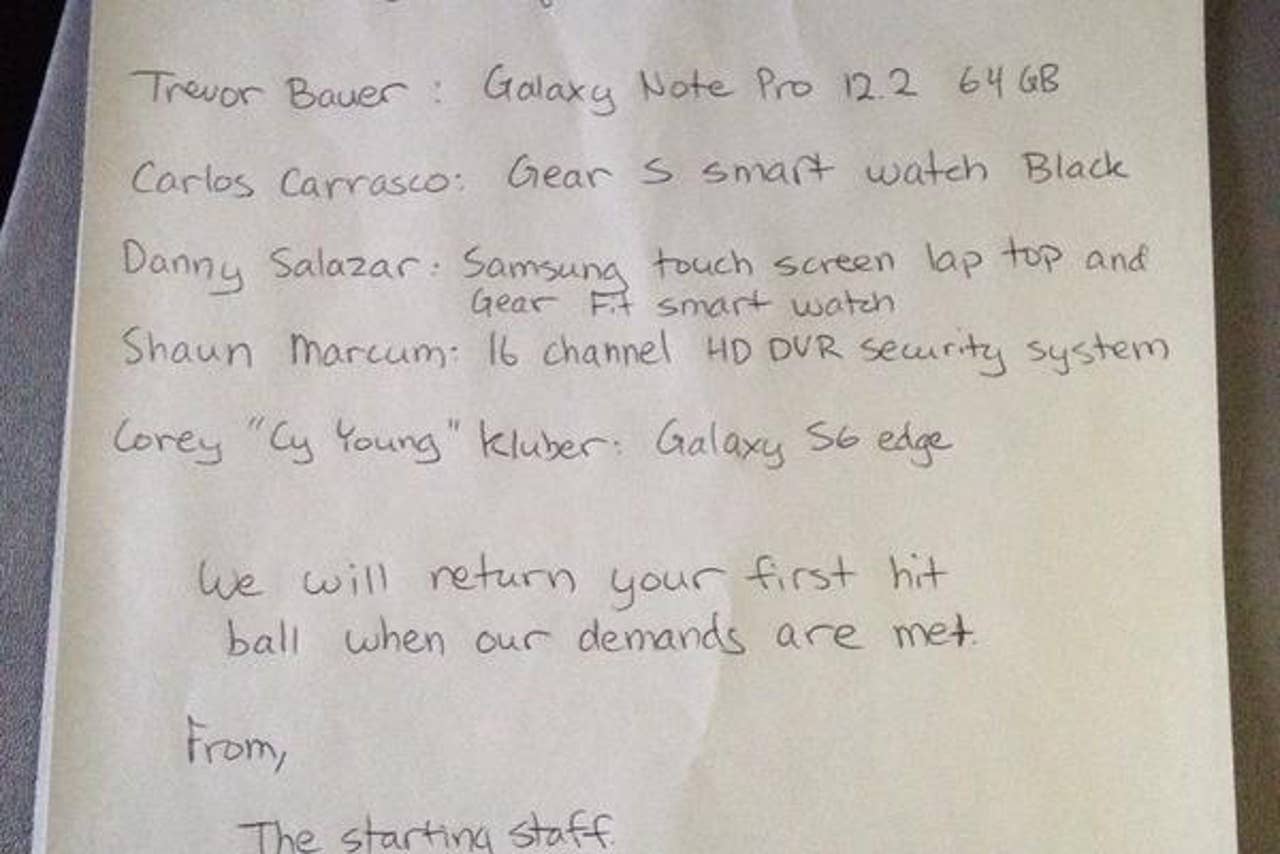 On the ransom list the pitchers gave Lindor, they mentioned that they also want him to pay the second half of Zep's request. That would be Indians reliever Marc Rzepczynski, who received his Apple Watch after Moss' home run but never got the 50-gallon drum of lube he requested.
Best of luck, young Francisco.
More from Larry Brown Sports:
---
---