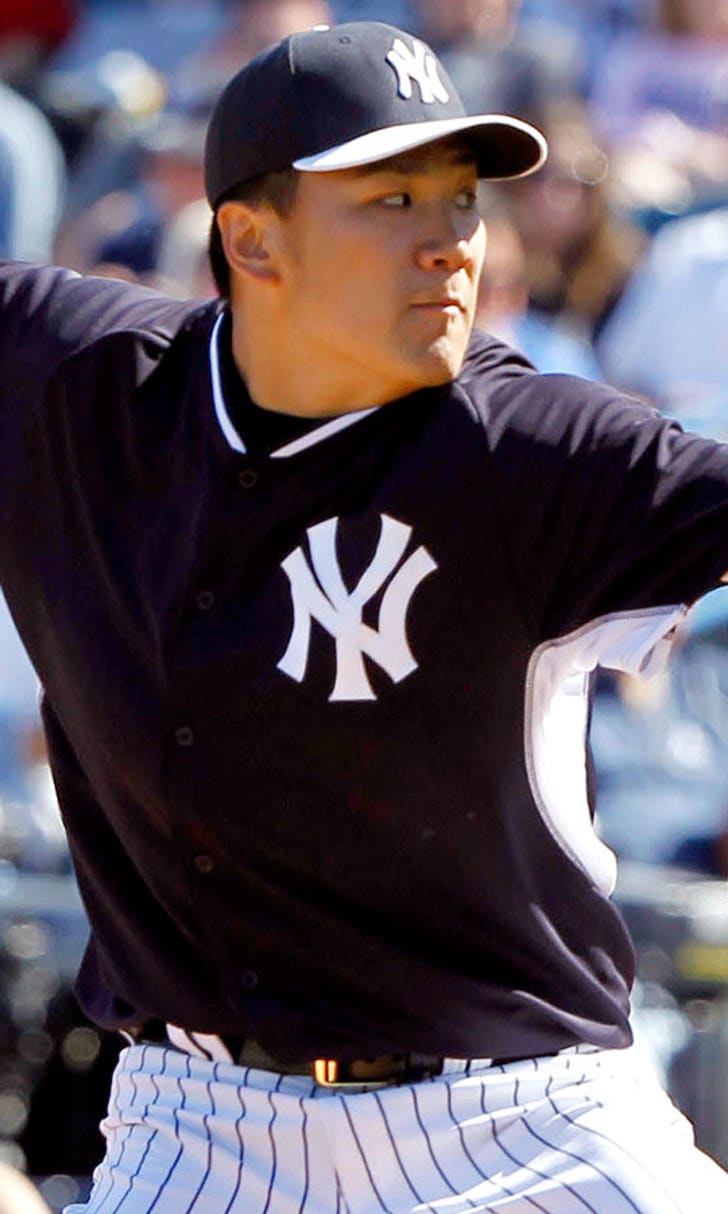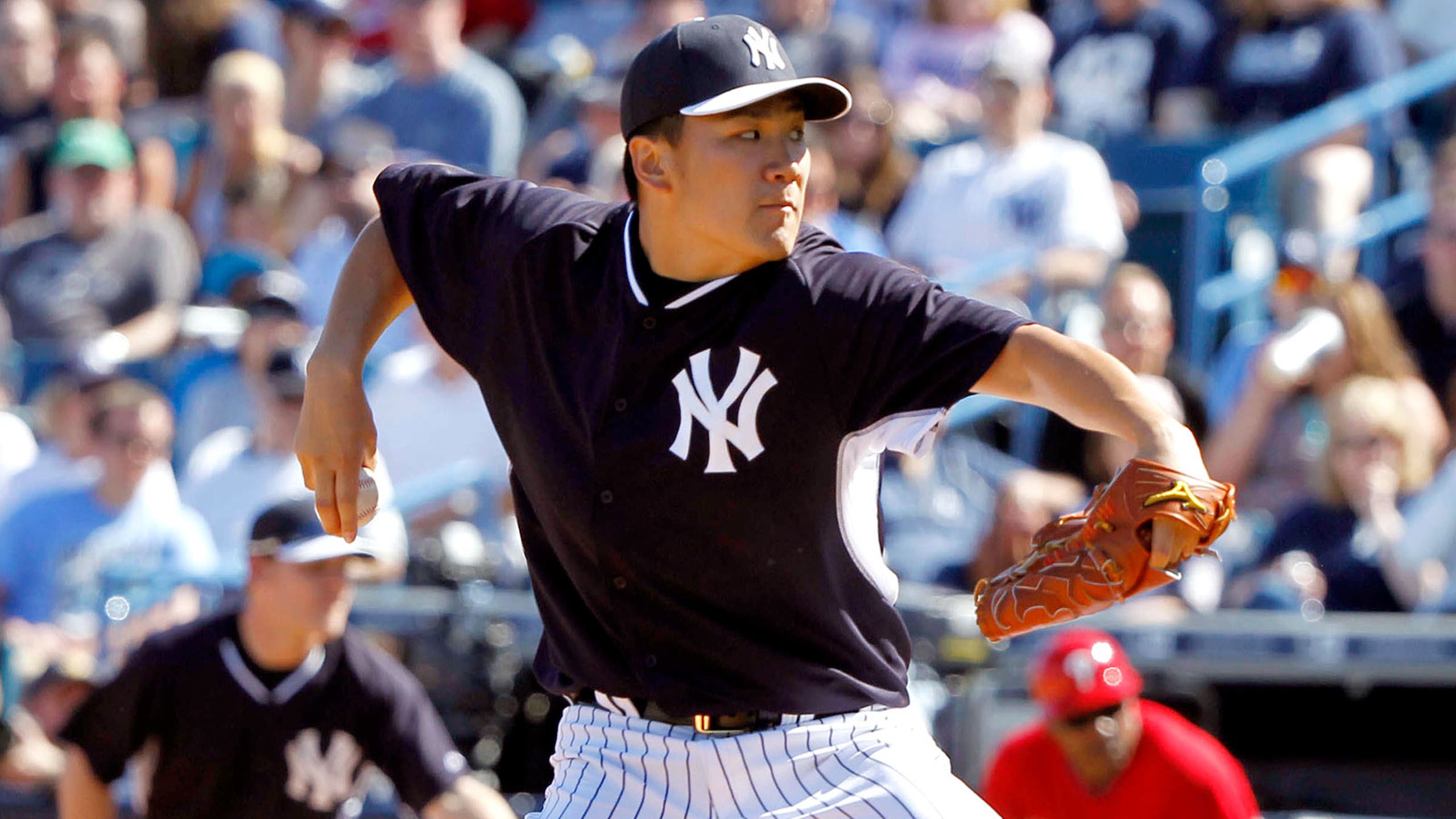 Tanaka throws two shutout innings in his Yankees debut
BY foxsports • March 1, 2014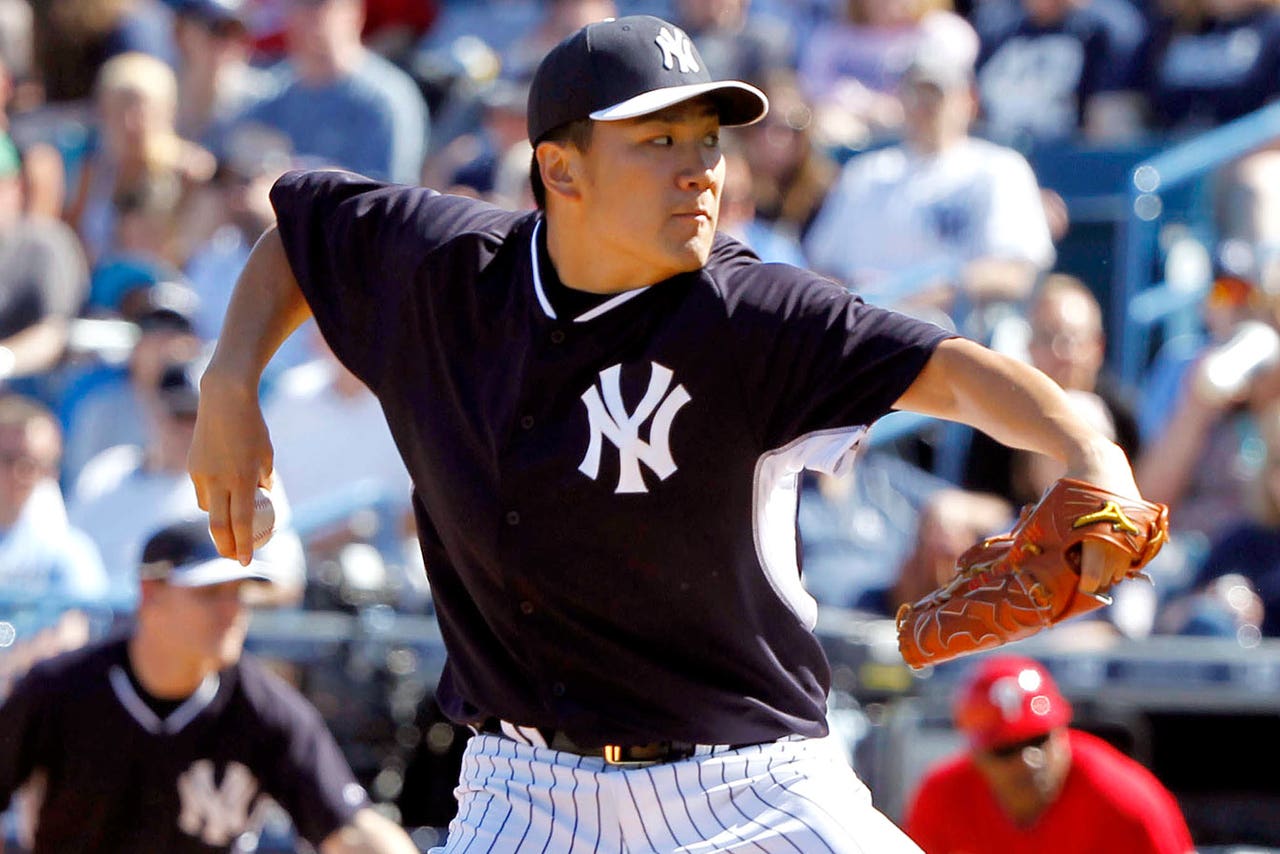 TAMPA, Fla. -- Masahiro Tanaka stood by his locker after a successful debut, talking about his sharp split-fingered fastball, something that made him so successful in Japan.
Even so, Tanaka is way more than a one-pitch kind of guy.
Asked how many different pitches he threw Saturday in his first spring training game for the New York Yankees, Tanaka started counting on his fingers.
"Seven," he said in English.
"I felt pretty good out there," Tanaka said through an interpreter. "I was nervous, but it was a really good nervousness. I'm relieved to be able to throw against the batters over here."
Tanaka threw two scoreless innings, striking out three and giving up a pair of singles in the Yankees' 4-0 victory over the Philadelphia Phillies.
Tanaka came in after CC Sabathia and Hiroki Kuroda each pitched two innings. Some fans in the announced crowd of 10,934 at Steinbrenner Field stood when Tanaka went to the mound to a loud ovation.
"A buzz around the park," Sabathia said.
Tanaka was in control the whole way.
"The biggest thing was he looked calm out there," Kuroda said of his countryman through an interpreter. "And the command was there, so he was good."
In a rare scene, Yankees star Derek Jeter was left alone in the clubhouse while Francisco Cervelli, who caught Tanaka, was surrounded by reporters.
"I had to do a lot of things to get him under the radar today," New York manager Joe Girardi joked.
Tanaka signed a $155 million, seven-year contract in January. He was 24-0 with a 1.27 ERA last year while leading Rakuten to its first Japan Series title.
Darin Ruf, the first batter Tanaka faced, swung and missed at the right-hander's first two pitches before lining a single to center. After getting a pair of flyballs, Tanaka struck out a swinging Cesar Hernandez.
In the sixth, Tanaka fanned a swinging Ben Revere on an impressive splitter before Ronny Cedeno blooped a single. All-Star Domonic Brown went down swinging and pinch-hitter Kelly Dugan flied out.
The fans again cheered for Tanaka as he departed, en route to be greeted by his new teammates, who lined the top step in the dugout to offer congratulations.
"I was encouraged by what I saw, how he handled it," Girardi said. "I think people were eager to see him pitch. The guys on our team were eager to see him pitch."
Tanaka is expected to make his first regular-season start in New York's third or fourth game
The Yankees said Saturday's game was carried by three TV networks in Japan.
Tanaka, however, doubted that family or friends watched it live back home, where it was early in the morning.
"Probably not," he said with a smile. "Because they're all sleeping."
---
---