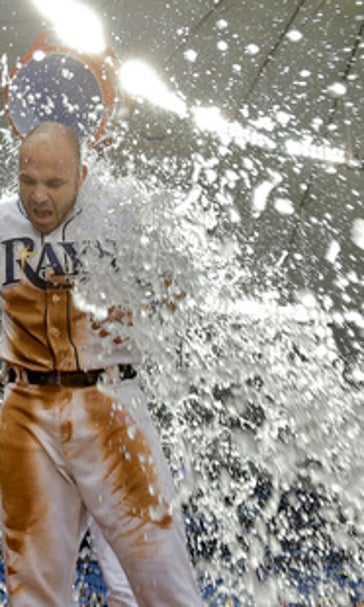 Tampa Bay Rays hit 4 home runs and beat Dodgers 8-5
May 5, 2016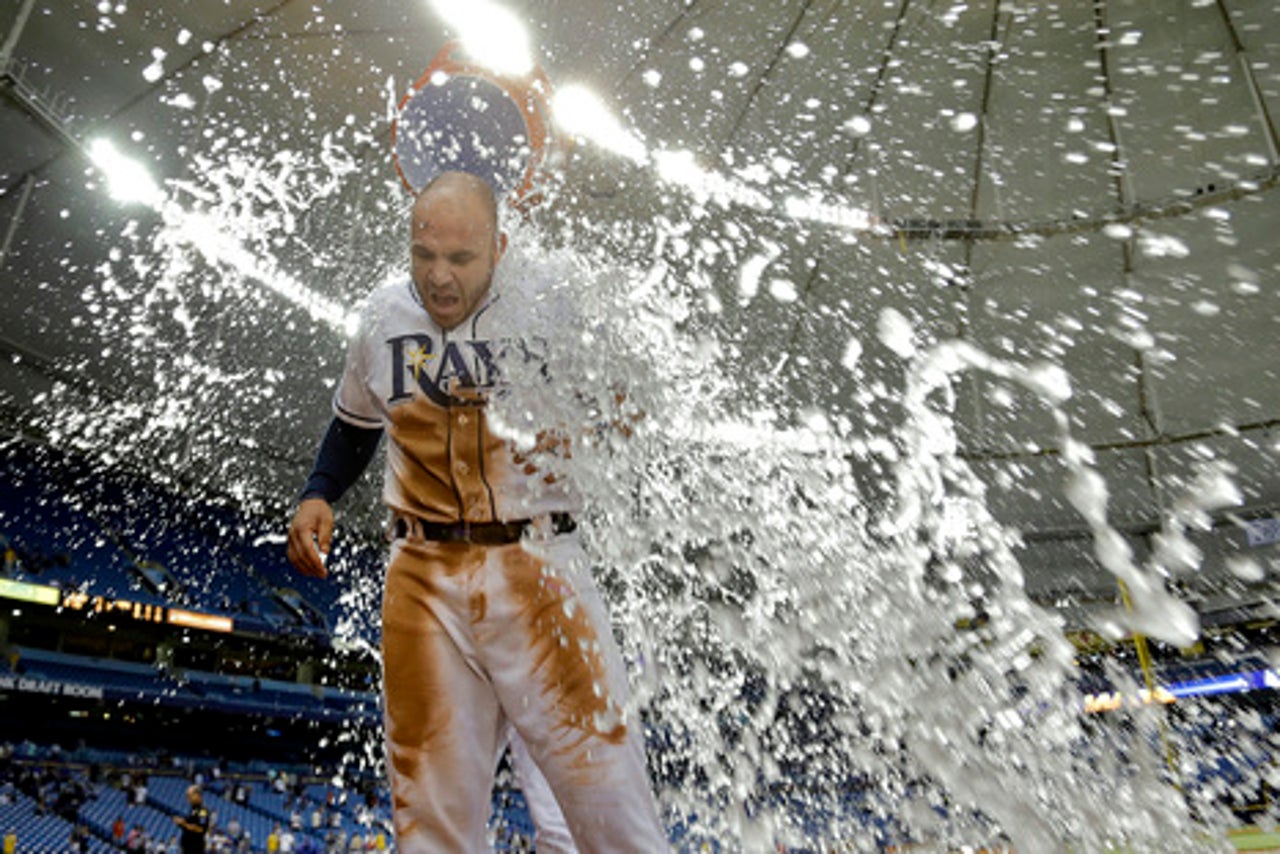 ST. PETERSBURG, Fla. (AP) The Tampa Bay Rays have struggled at the plate this season. Surprisingly, hitting home runs has not been an issue.
Steve Pearce hit one of four Tampa Bay homers, a go-ahead, three-run shot in the sixth inning, and the Rays beat the Los Angeles Dodgers 8-5 on Wednesday night.
''All the home runs helped a lot,'' manager Kevin Cash said. ''It was nice to be able to separate the game.''
The Rays entered hitting a major league-low .221. But they have 34 homers, which matches the most the club has hit (also 2006) through 26 games.
Tampa Bay has scored 47 of its 90 runs on homers.
Brandon Guyer, Steven Souza Jr. and Curt Casali each added a solo home run for the Rays, who finished 4-4 on their homestand.
Pearce chased Alex Wood (1-3) with his third homer this season to put Tampa Bay ahead 5-2. It was Pearce's third shot in a span of 17 at-bats.
''He seems to be pretty locked in,'' Cash said. ''His opportunities are coming more consistently and he's definitely making the most of it.''
Guyer homered in the first. Casali went deep during a three-run seventh as the Rays took an 8-2 lead.
Los Angeles scored three time in the eighth after loading the bases with no outs to cut the deficit to 8-5. Chase Utley and Corey Seager both drove in a run with a walk, and Joc Pederson had a sacrifice fly.
''We got ourselves back in position,'' Los Angele manager Dave Roberts said. ''We don't quit.''
Los Angeles went 1 for 13 with runners in scoring position.
Wood allowed five runs and six hits, including three homers, in five-plus innings. He had given up just one homer over 28 innings this year entering the game.
After the Dodgers tied it on a fourth-inning RBI single by Yasmani Grandal, Souza put the Rays up 2-1 in the bottom half with his sixth homer.
Souza has three hits in his last 23 at-bats, including 12 strikeouts. He left the game during a plate appearance in the sixth due to a pectoral spasm.
''It was a weird feeling,'' Souza said. ''I never had anything like that happen to me, so I was a little freaked out. A little out of breath. I'm OK now. Felt a tingling sensation throughout my body.''
Souza said team doctors checked his heart and said it was fine.
Los Angeles pulled even at 2 in the sixth when Yasiel Puig scored on reliever Erasmo Ramirez's wild pitch.
Ramirez (5-1) went two scoreless innings to get the win. Alex Colome pitched the ninth for his sixth save.
Drew Smyly allowed two runs and five hits over five-plus innings for the Rays.
TRAINER'S ROOM
Dodgers: LHP Hyun-Jin Ryu (left shoulder surgery) and RHP Brandon McCarthy (Tommy John surgery) will throw off a mound Thursday in Los Angeles. ... OF Scott Van Slyke (lower back irritation) will start baseball activity at the end of the week and could be back in early June.
Rays: RHP Alex Cobb (Tommy John surgery), who could return this season, expects to add changeups to his bullpen sessions next week. Cobb and RHP Chase Whitley (Tommy John surgery) both threw fastballs off a mound Wednesday.
BATTING BLUES
Rays DH Corey Dickerson went 0 for 4 and is hitless in his last 23 at-bats, the longest drought of his career. Tampa Bay teammate Desmond Jennings singled in the eighth to stop an 0-for-26 slump. ''We do have some guys struggling, but I think the worst thing you can do is run from them,'' Cash said.
UP NEXT
Dodgers: RHP Kenta Maeda (3-1) and Blue Jays opening day starter Marcus Stroman (4-0) are the scheduled pitchers Friday night in Toronto.
Rays: RHP Chris Archer (1-4) is slated to face Los Angeles Angels RHP Garrett Richards (1-3) on Friday night as Tampa Bay begins a stretch with 14 of 17 games on the road.
---
---