Major League Baseball
Major League Baseball
St. Louis Cardinals will try to re-sign Jason Heyward
Published
Oct. 15, 2015 5:43 p.m. ET

ST. LOUIS (AP) The St. Louis Cardinals hope to re-sign outfielder Jason Heyward, who is due for free agency. Pitcher John Lackey, maybe not so much.
The 26-year-old Heyward batted .293 with 13 homers and 60 RBIs and was a plus defensively in right field.
''Jason was a tremendous fit on this club,'' general manager John Mozeliak said Thursday. ''If we have the ability to make it happen, we're certainly going to try.''
If the Cardinals don't attempt to re-sign Lackey, Mozeliak said it won't be because it would block young pitchers in the organization such as Marco Gonzalez and 21-year-old prospect Alex Reyes. The team has an option on Jaime Garcia, a surprise success story coming off thoracic outlet surgery.
Lackey had a career-best 2.77 ERA and won the division series opener against Chicago. He is also 36 and was paid just $507,500 this season, a bargain.
Most of the Cardinals were nursing wounds to the psyche to get over after taking the NL Central with a major league-high 100 wins and then losing to the rival Cubs in four games in the NLDS. All-Star catcher Yadier Molina, however, was undergoing surgery to repair torn ligaments in his left thumb.
The 33-year-old Molina, a seven-time All-Star, will be restricted from baseball activities for two to three months but is expected to recover by spring training. Mozeliak said he didn't believe Molina worsened the injury by returning to the lineup against the Cubs.
''Had we not been a playoff team, we maybe would have dealt with it three weeks ago,'' Mozeliak said. ''It shows you how tough he is and how willing he was to help us.''
Molina was injured making a tag play at the plate in Chicago on Sept. 20. He played the first three games of the NLDS aided by a splint protecting the injury and using a bat shaped more like an ax handle, but did not play in Game 4.
Right-handed reliever Matt Belisle, eligible for free agency, will undergo arthroscopic surgery to remove bone chips from his elbow on Monday. Pitcher Carlos Martinez, shut down before the end of the season with a shoulder injury, will not need surgery.
Manager Mike Matheny acknowledged there was a ''huge appointment of disappointment floating around Cardinal Nation, and I get that.''
''Our goal was not just to get to the postseason, our goal was to be the last team standing,'' Matheny said. ''You see grown men with tears.''
But the Cardinals figure to have a strong team again next season, when they will try for their fourth consecutive NL Central Division title.
Stephen Piscotty, who had three home runs in the division series, led a trio of impressive rookies that have carved out spots. Mozeliak said Tommy Pham and Greg Garcia also proved they belonged. All of the coaches had been offered contracts to stay and hoped to get it all finalized next week.
''We don't spend a lot of time necessarily trying to keep up with the Joneses,'' Mozeliak said. ''Clearly, Pittsburgh and Chicago are built for the future, but so are the Cardinals.''
Matheny has led the team to the postseason all four of his seasons and is expected to be in contention for National League manager of the year given the injuries to key players that the Cardinals had to overcome.
Both Mozeliak and Matheny thought fatigue was a factor with some players running out of gas in the postseason. But the team doesn't plan to place limitations next season on Michael Wacha, who had a 7.88 ERA over the final month of the season.
Matt Adams didn't make the postseason roster after returning late in the year from a torn quad, and faces a battle to get his first base job back. Piscotty was impressive at first base and the outfield and Brandon Moss also is eligible for arbitration.
Matt Holliday will be 36 entering the final year of his contract but the Cardinals believe he can regain form after hitting just four homers in 73 games.
''He is as disciplined as anybody I've ever seen,'' Matheny said. ''He's going to have to continue to challenge and push to be able to answer the bell physically.''
---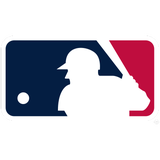 Get more from Major League Baseball
Follow your favorites to get information about games, news and more
---