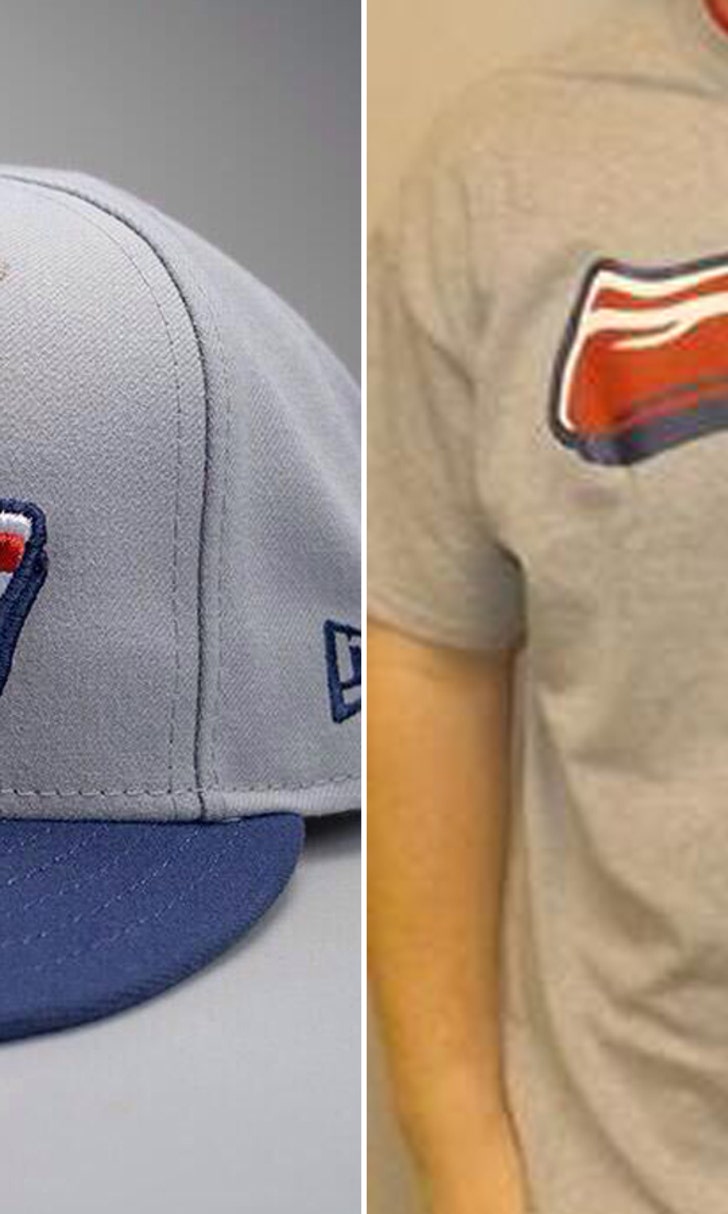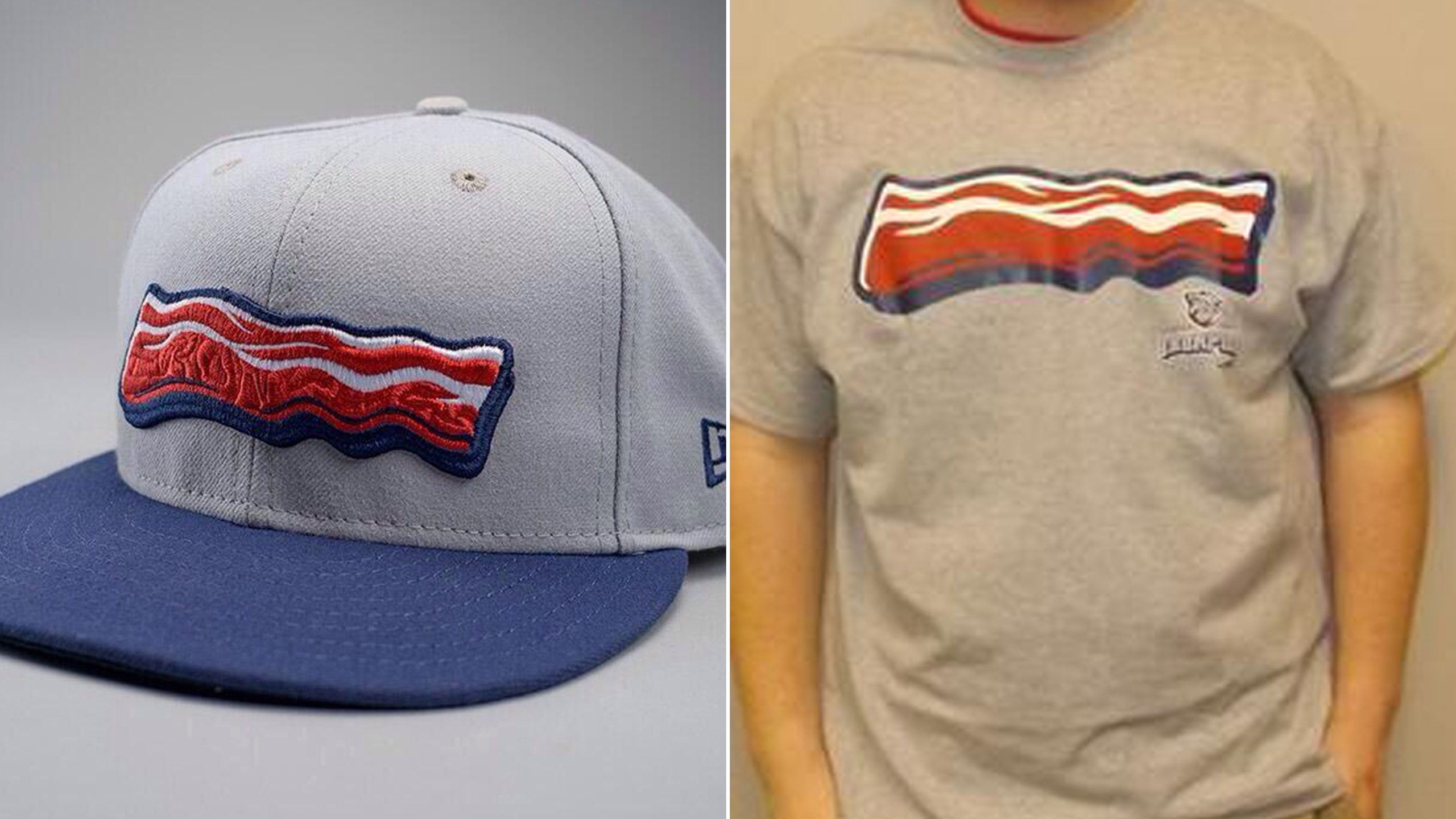 Smells like team spirit: Minor-league club unveils bacon hats, scratch-and-sniff shirts
BY foxsports • February 24, 2014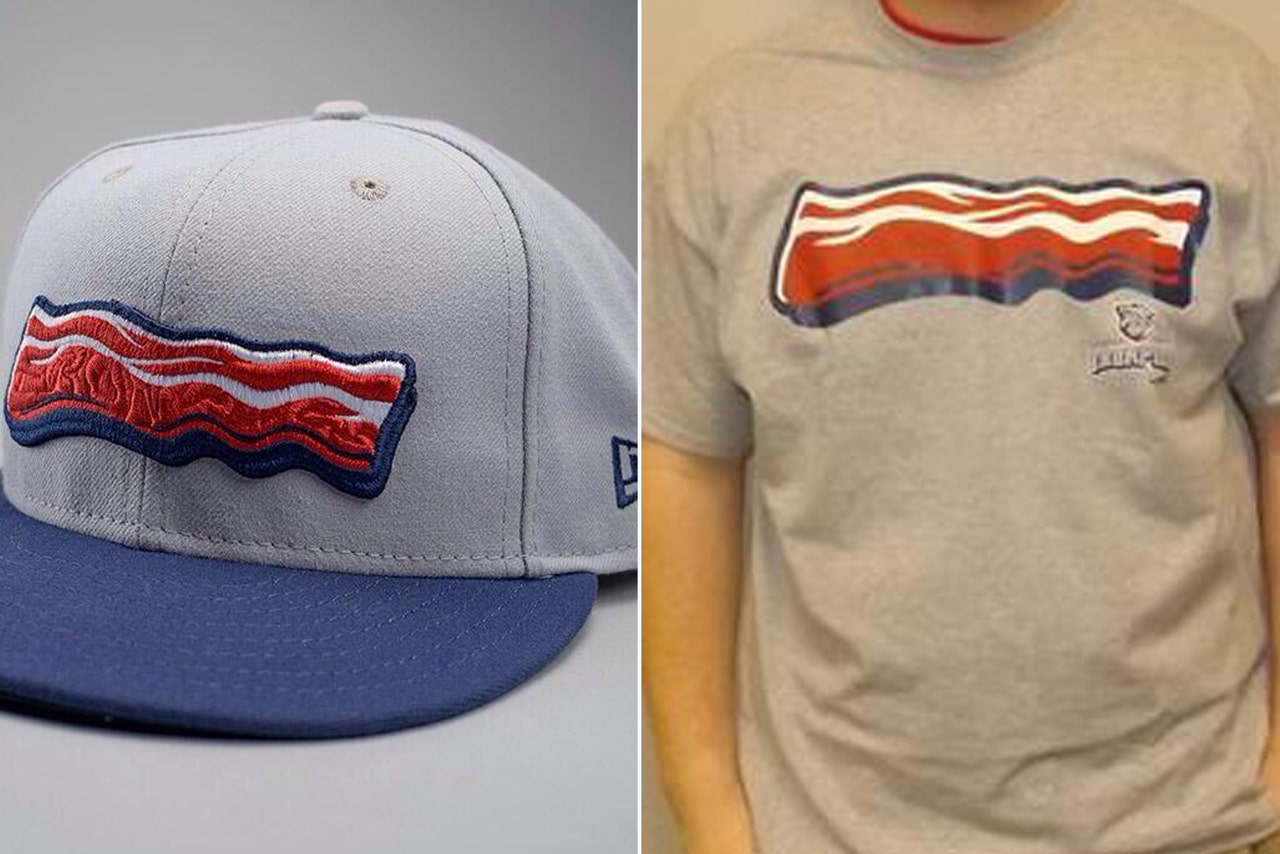 Everything is better with bacon: pancakes, burgers, vegetables, clothing ...
Yeah, that's right. Clothing.  
The Lehigh Valley IronPigs, the Triple-A affiliate of the Philadelphia Phillies, revealed new bacon-themed uniforms Monday at www.smellthechange.com. These delicious new uniforms will not replace the team'€™s primary uniforms, but will rather be a side dish that the team will wear on Saturdays.
The uniforms feature a bacon-strip logo on the cap, "€œPigs"€ across the chest underlined in bacon, and bacon piping down the legs of the pants.
And that'€™s not all. The team'€™s online store also is offering "€œscratch-and-sniff" T-shirts that actually smell like bacon. Apparently the shirt will smell for up to 10 to 15 washes, so wash sparingly.
Mmm ... bacon ...
---
---