Major League Baseball
Major League Baseball
San Francisco mint to produce 1st curved coin
Published
Mar. 12, 2014 7:50 p.m. ET

SAN FRANCISCO (AP) The United States Mint in San Francisco will soon produce an unusual coin in honor of the nation's favorite pastime.
Like so many great baseball pitches, the new coin will feature a curve.
The bowl-shaped currency is the result of a 2012 law - the National Baseball Hall of Fame Commemorative Coin Act - ordering the U.S. Treasury to manufacture the coin to commemorate the Hall of Fame, which celebrates its 75th anniversary in 2014.
According to the text of the law, the coin's striking shape is intended to be similar to the 2009 International Year of Astronomy coin issued by Monnaie de Paris, the French mint.
The coin will come in $5, $1 and half dollar denominations and will feature a baseball on one side and a baseball glove on the other.
The baseball is to be depicted on the convex side, to complement its round shape, and the glove is shown on the coin's concave side, to complement its cupped shape.
The glove-and-ball design is the creation of 28-year-old Cassie McFarland, an artist and photographer in San Luis Obispo, Calif., who submitted it as part of a contest.
McFarland's entry was chosen from among 178 submissions by sculptor-engravers and designers at the mint and members of the Hall of Fame.
According to the mint's website, McFarland said she entered the competition because she was fascinated by the notion that America's coins could reflect the personality and history of its people.
It also appealed to her, she said, because of her fond childhood memories of attending Los Angeles Dodgers baseball games with her father, even though she now roots for the San Francisco Giants.
The U.S. Mint maintains six facilities, a headquarters in Washington, D.C., and other operations in Philadelphia; Denver; San Francisco; West Point, N.Y.; and Fort Knox, Ky.
Its San Francisco facility is responsible for the production of commemorative coins authorized by Congress.
---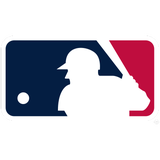 Get more from Major League Baseball
Follow your favorites to get information about games, news and more
---