Major League Baseball
Major League Baseball
Saltalamacchia's hit wins pitchers' duel
Published
May. 18, 2011 1:00 a.m. ET

Jarrod Saltalamacchia was behind the plate for Clay Buchholz's seven shutout innings. Then he drove in the only run of a rainy game in the eighth.
The catcher who has been heating up after a slow start drove a run-scoring double through the mist and off the left field wall and the Boston Red Sox won their fifth straight, 1-0 over the Detroit Tigers on Wednesday night.
"It seemed like the first to score was going to win the game," Saltalamacchia said. "Both pitchers pitched great. ... They had a lot of situations to score and we had Buck to hold them down."
Both starters went seven innings. Buchholz, who won his previous three starts, struck out seven and allowed four hits and one walk. Phil Coke, who was 0-3 in his previous five starts, had four strikeouts and gave up three hits and a walk.
"I can't be upset with anything other than the fact that we didn't end up winning," Coke said.
Daniel Bard (1-3), who replaced Buchholz to start the eighth, threw one pitch before the game was delayed for 26 minutes by rain. When play resumed, he retired the side in order.
The Tigers had plenty of chances to score. They were 0-for-10 with runners in scoring position and the game ended with Victor Martinez standing on third as Jonathan Papelbon struck out Ryan Raburn for his eighth save in nine opportunities.
"He's got a lot on his fastball," Saltalamacchia said. "He's controlling the ball where he wants to put it. He's fun to catch."
The feeling in the Tigers bullpen about one of their relievers was less pleasant.
Ryan Perry set down the first two Red Sox batters in the bottom of the eighth. But manager Jim Leyland brought in lefty Daniel Schlereth (0-1) to face lefty Carl Crawford. The move backfired when Crawford walked on a full count. Leyland visited Schlereth on the mound but left him in.
"I just went out and told him, 'Just don't get caught in between Crawford stealing and the hitter. If we've got to hold him, throw over there,' " Leyland said. "It seemed like he got caught a little and left (the pitch) up."
Saltalamacchia pounded it off the wall on a night when the rain kept other balls from traveling far and gave outfielders trouble seeing them.
"We certainly didn't bludgeon them to death tonight, but Salty took a terrific swing. He's a big strong kid," Boston manager Terry Francona said. "Carl put it in another gear because, off the bat, I don't think that's ... sure that he's going to be able to score and we made it hold up."
In his last nine starts, Saltalamacchia is 6-for-21, raising his batting average from .194 to .221.
The Tigers threatened in the ninth when Martinez, who caught for the Red Sox last year, led off with a double. He took third on a ground out before Papelbon struck out the last two batters.
Detroit lost for just the second time in nine games in a game played in a steady drizzle that got much heavier in the top of the seventh. In spite of that, the starting pitchers were outstanding.
Buchholz escaped a bases-loaded jam in the seventh, striking out Austin Jackson with his career-high 127th pitch on a full count. Jackson tried to hold up his swing and plate umpire Fieldin Culbreth checked with first base umpire Gary Cederstrom, who signaled that Jackson had swung.
"I was walking off like there wasn't any doubt," Buchholz said. "I didn't get a good look at it."
Leyland agreed that Jackson swung.
"I didn't think so at first," he said. "It might have been wishful thinking on my part. My first base coach said he did."
Through six innings, each team managed just three hits.
For Detroit, all three were doubles -- by Miguel Cabrera in the fourth, Alex Avila in the fifth and
Jackson in the sixth. Jackson moved to third on a sacrifice, but Buchholz retired the next two batters.
Boston got a one-out single by Dustin Pedroia in the first and a leadoff single by Kevin Youkilis in the second, but both were out when the next batter hit into a double play. Jed Lowrie singled with two outs in the fifth and didn't move up.
Notes: Boston RHP Daisuke Matsuzaka went on the 15-day disabled list with a sprained ligament in his pitching elbow that could sideline him for a month. The move came two days after another starter, John Lackey, went on the DL with a strained right elbow. ... Tigers DH Martinez said the time he spent with Boston after being traded there in July 31, 2009, was "the best time of my career." He said "we did everything we could do to come back" but signed a four-year, $50 million contract with Detroit last November. ... Both teams had their previous games rained out on Tuesday. ... The Tigers have at least one extra-base hit in all 42 games, the second longest streak in team history. The longest is 51 in 1919.
 
---
---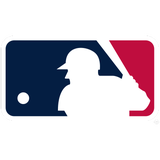 Get more from Major League Baseball
Follow your favorites to get information about games, news and more
---