Major League Baseball
Major League Baseball
Royals sweep division-leading ChiSox
Published
Aug. 19, 2012 1:00 a.m. ET

Jeremy Guthrie was working on a no-hitter before one well-placed grounder was ruled a base hit. Then he had to settle for a no-decision.
At least his team won.
Guthrie pitched into the eighth inning in another dominant outing and Salvador Perez drove in three runs as the Kansas City Royals beat the Chicago White Sox 5-2 on Sunday to complete a three-game series sweep of the AL Central leaders.
Paul Konerko reached on an infield single with two out in the seventh for Chicago's first hit. Shortstop Alcides Escobar fielded Konerko's grounder on the outfield grass and his one-hop throw was dropped by first baseman Eric Hosmer.
''That's an error,'' Royals right fielder Jeff Francoeur said. ''That's all you can say about it. No disrespect to Pauly, but he's not the fastest guy in America. He'll tell you that. To me you've got to flash error up right away.
''Obviously, Guthrie pitched a heckuva game. The worst part is we couldn't get him the win because he pitched so well.''
Official scorer Del Black ruled it a hit and the Kauffman Stadium crowd of 22,401 loudly booed when the ''H'' was flashed on the scoreboard.
''The shortstop was on the grass,'' said Black, who has been scoring Royals games since 1975. ''He had to make a backhanded stop and he was off balance. It's a tough play from that deep. He makes that play a lot, but it's a tough play.''
The Royals are appealing Black's ruling.
''It doesn't matter what I think,'' Royals manager Ned Yost said. ''I know this, if Hos catches that ball, Konerko is out by 15 feet. I think for the next two hitters I was so upset, I wasn't really thinking period. I kind of reeled myself back in and got back in the ballgame. I was just glad they got a clean base hit.''
Guthrie said he was not deflated by the hit call.
''That's a tough ground ball there,'' Guthrie said. ''I didn't think Esky would get to it. When he got to it, I knew we had a shot at it and it just didn't work out.
''It was a tough play. He played himself into the chance to get an error or an hit. It went the way the scorer scored it. If he scored it a hit, great. If he scored it an error, great. My goal was to finish out the game with zero runs.''
Konerko said he had not seen any replays of his hit.
''I didn't see it when I hit it; I just ran,'' Konerko said. ''I'm the last guy to have any opinion on it. I know I'm not used to getting infield hits, so I'll take it.''
The White Sox collected two clean hits off Guthrie in the eighth when Dayan Viciedo and Ray Olmedo singled with two outs. Yost then summoned left-hander Tim Collins to face Dewayne Wise.
Both runners scored when Wise's hard grounder went between the legs of Hosmer and rolled to the right-field corner, tying it at 2.
The error snapped Guthrie's scoreless streak at 22 innings, the longest by a Royal this year. Guthrie was charged with two unearned runs and three singles.
''Jeremy's unbelievable,'' catcher Perez said. ''He threw the ball down every pitch. He was hitting my glove all day.''
The Royals regained the lead with three runs in the bottom half. Billy Butler led off with a walk and was replaced by Jarrod Dyson, who swiped second for his 23rd stolen base in 26 attempts and scored on Perez's single to center off Jesse Crain (2-2).
Mike Moustakas walked and scored on a throwing error by catcher A.J. Pierzynski. Lorenzo Cain's two-out single scored Hosmer, who reached on a walk.
Perez's double, a high chopper down the third-base line, drove in Cain and Escobar to put the Royals in front in the sixth.
Guthrie retired the first 14 batters he faced before walking Pierzynski on a full-count offering with two outs in the fifth. Alexei Ramirez broke his bat grounding out to third baseman Moustakas to end the inning.
Greg Holland (6-3) retired the final four batters to pick up the victory.
The Royals had four hits in the second inning and failed to score. Butler led off with a single, but Perez grounded into a double play. Moustakas, Jeff Francoeur and Hosmer hit consecutive singles, but Moustakas was thrown out at the plate when he attempted to score on Hosmer's hit.
The Royals swept a three-game series from the White Sox for the first time since 2003.
Notes
White Sox 3B Kevin Youkilis, who is nursing a sore right knee, rested. ''I'm just trying to battle through something that's been barking a bit,'' Youkilis said. ... Yost celebrated his 58th birthday. ... Royals rookie LHP Will Smith, who has won his past two starts, will start Monday at Tampa Bay. The Rays will counter with RHP Jeremy Hellickson. ... The White Sox will start RHP Gavin Floyd on Monday when they open a homestand against the Yankees on Monday night. The White Sox have lost six straight home games to the Yankees, who will start RHP Freddy Garcia.
---
---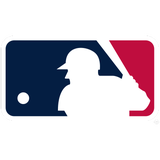 Get more from Major League Baseball
Follow your favorites to get information about games, news and more
---