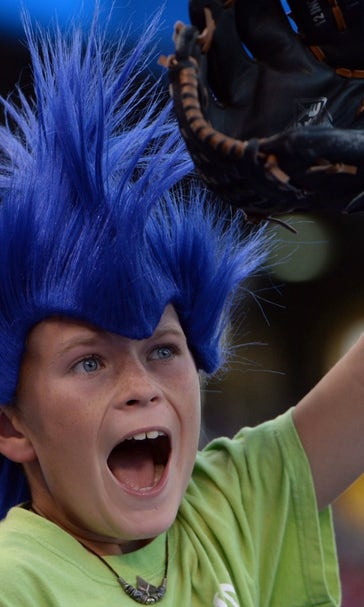 Royals ball boy plays fair ball, refuses to play foul ball
June 8, 2014

The job of a ball boy is a hard one.
They're tasked with making plays on balls hit by real major leaguers. And often their successes and failures are being broadcast on live television. Unfortunately, for a young Royals ball boy, the worst possible scenario happened when he fielded a ball that was still in play and what resulted was a red face and a ground rule double for the visiting Yankees.
But that's not the whole story. Depending on how you look at it, the ball boy either completely redeems himself on the next ball that comes his way, or like the announcer states, just fails to do his job. 
However you look at it, this kid is determined to learn from his mistakes, and that should be applauded.
---
---