Royals' $1 hot dog promotion goes horribly awry
April 21, 2015

Not only have the Royals recently been involved in controversy on the field, but the team now finds itself at the center of a hot dog scandal off the field.
Yes, that's right, a hot dog scandal.
A Kansas City TV station took a closer look at the team's heavily promoted "Buck Night," where stadium hot dogs were sold for $1.
Despite a seemingly good bargain at the ballpark, fans were upset with the product they were served. When KCTV5 compared the Buck Night hot dogs to a non-Buck Night version, the differences were astonishing.
When fans expressed their disgust, they were ignored.
The Royals' concessions are managed by a company called Aramark. A spokesperson told KCTV5 there was "nothing wrong" with the hot dogs.
Aramark said they sold more than 63,000 dollar dogs Friday night, but the pictures KCTV5 showed fans at Sunday night's game didn't impress.
A spokesperson for Aramark sent KCTV5 the following statement: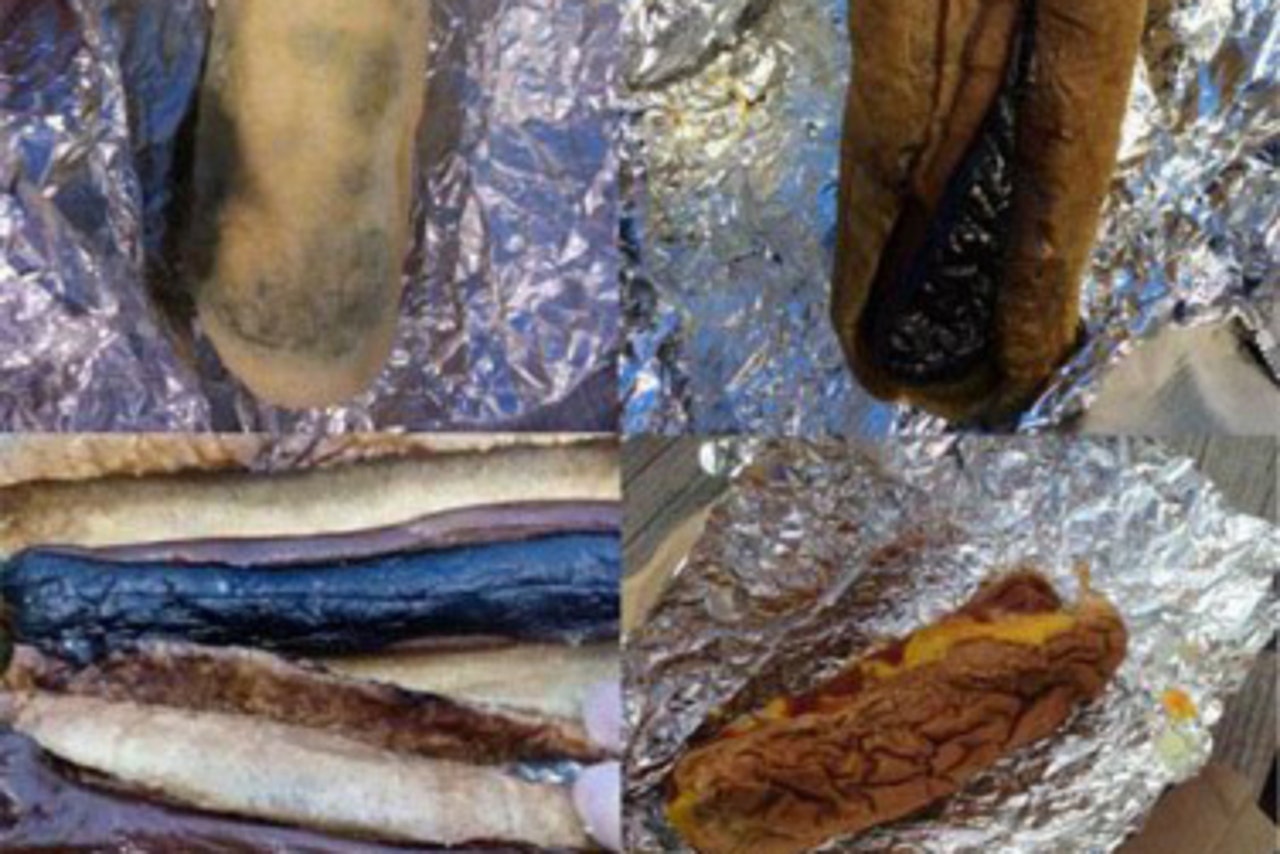 "Customer satisfaction is of the utmost importance to us and we take all guest concerns seriously. During Friday night's game, where we served 63,000 hot dogs, the Kansas City Health Department was onsite to inspect our buck night hot dog operations and found no violations. We are aware of the images posted to social media and are in the process of investigating and contacting those guests to get more information. As previously stated, we strive to ensure the food served at Kauffman Stadium is great tasting, of the highest quality and safe to eat."
It's worth noting that Kauffman Stadium was accused of serving fans old food during last year's World Series. ESPN's "Outside the Lines" reports that a Kansas City health department inspection that occurred on Nov. 3 found "dozens" of health code violations at Kauffman Stadium.
(h/t Edmonton Sun)
---
---